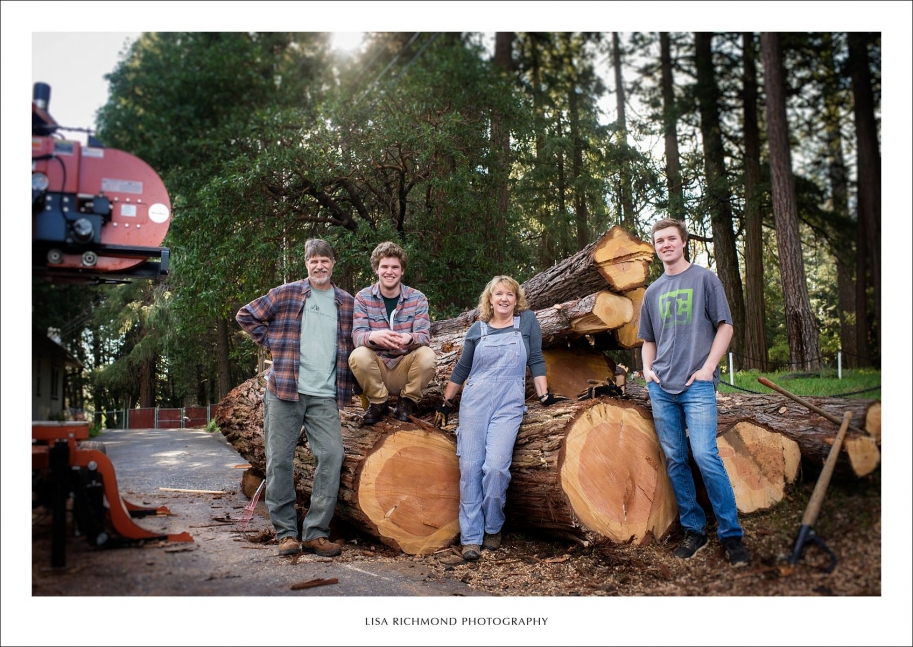 "It's so us."
Three words that are like sonic gold to any lifestyle photographer's ear!  When Cheree called me about doing a workday session at their property, I was instantly intrigued.  I have had the good fortune to photograph this family on many occasions, from anniversaries to graduations and holidays to all of those happy milestones in between.  And here was yet another milestone in their lives: some good ol' DIY construction.  You see, when a cedar tree falls on the Haffner property, they don't make lemonade, they saw that sucker down and build an addition on to their happy home.  Getting their hands dirty while having fun and sharing their love truly is the Haffner way. Like Cheree said, "it's so us!"
Storytelling through my photography is something I am enjoying more and more – perhaps it's the photojournalist in me peeking out, or just my love for documenting how relationships grow in families over time.  Whatever the case, I thoroughly enjoyed chronicling the dirty boots creative process at the Haffner home.  Whether they are sawing logs, swinging in trees, or swatting away their adorable kiss-hungry pups, this family is always filled with the happiness that comes from enjoying the simple things in life together.  (Although, IMHO, building a structure from a fallen tree is no "simple" task!).  The skill and ease with which they tackled this project is certainly a metaphor for how they approach life: with zeal, gusto, and a calm certainty that the job WILL get done, and they will do it together.
The plan is to return to the Haffner homestead a couple more times this summer to document the project – from fallen tree to fully framed home addition!  In a time when we are all so technologically dependent, I admire Cheree and Jon's dedication to teaching their sons the art of milling and carpentry.  As my grandmother Alys showed me, there is no finer thing in life than creating something with your own two hands.  Photography is an extension of that philosophy for me, but I also love those balmy summer afternoons spent weeding in the garden or paddle boarding on Wright's Lake.  Sometimes there's just no substitute for a little dirt (or sawdust!) under the fingernails, you know?
Thank you Cheree for inviting me out for Stage One of the Air BnB home addition to your ever growing farm.  I'm looking forward to seeing you all again – and seeing how the construction project evolves.
Cheers!
Lisa