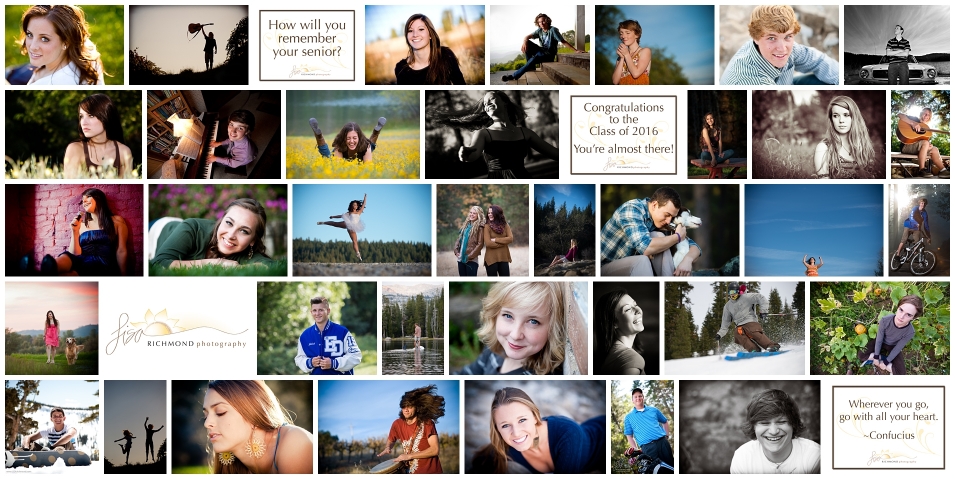 Senior Photographs, Spring 2016
High school graduation: that incomparably magical time of life when one story ends and another begins. When the known security of childhood is still large in the rear mirror and yet the unknown but exciting future of adulthood is within grasp. That time when you're so full of energy and life and hope and plans and dreams… and it's all bursting through your very seams.
There's no way around it, this is a milestone that comes around only once. And, like all of life's important moments, you'll want to press pause for a moment to capture it.
All of this is why Senior Sessions are one of my favorites to shoot. I love getting to photograph each teen that I work with and to create a fun session that expresses theirown, unique personality, and taps into my own spirit of adventure. Paddleboarding, mountain biking, snowboarding or a walk around the lake… our area is literally primed for it.
Whatever adventure awaits your Senior in the future, let's start it now with my Senior Spring Special.
Click on this link for my 2016 discount and Senior Special Newsletter or better yet, give me a call to set up your session 644-7980.