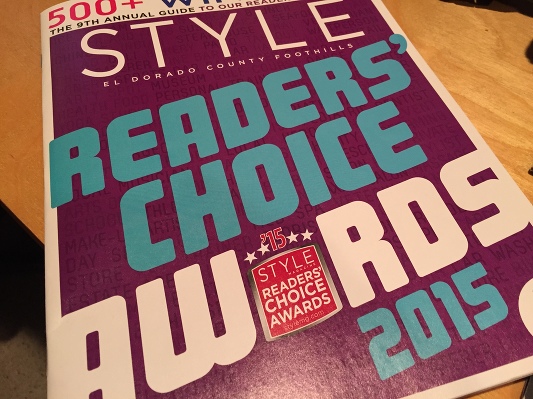 Several weeks ago I sent out an email requesting your support in voting for me in the Style Magazine Reader's Choice Awards. And now I'm getting back in touch to show my appreciation because…
Lisa Richmond Photography was voted #1 Favorite Wedding Photographer and #2 Family Photographer for 2015!
Thank you, thank you, thank you, for taking the time out of your busy schedule and the litany of to-dos, to click through the online ballot and register your vote. I am so fortunate to be able to do something I love every day and knowing that it is appreciated by the very people I do it for, is the icing on the cake and the cherry on the top of the sundae.
Although many of the winners took out ads to thank their customers in the most recent edition of the publication, I also wanted to let you know why you won't see my name there. In lieu of spending money on an ad for my business, I instead decided to donate that money back into the community of the region at-large that supports me. My ad money was sent to the Red Cross efforts to help victims of the Butte Fire. Living in a town where the threat of wildfire is real, especially in these times of drought, supporting those who are not as fortunate whenever I can, is very important to me.
Once again, thank you for all you do to support Lisa Richmond Photography. I have loved working with every one of you and today my gratitude overflows.