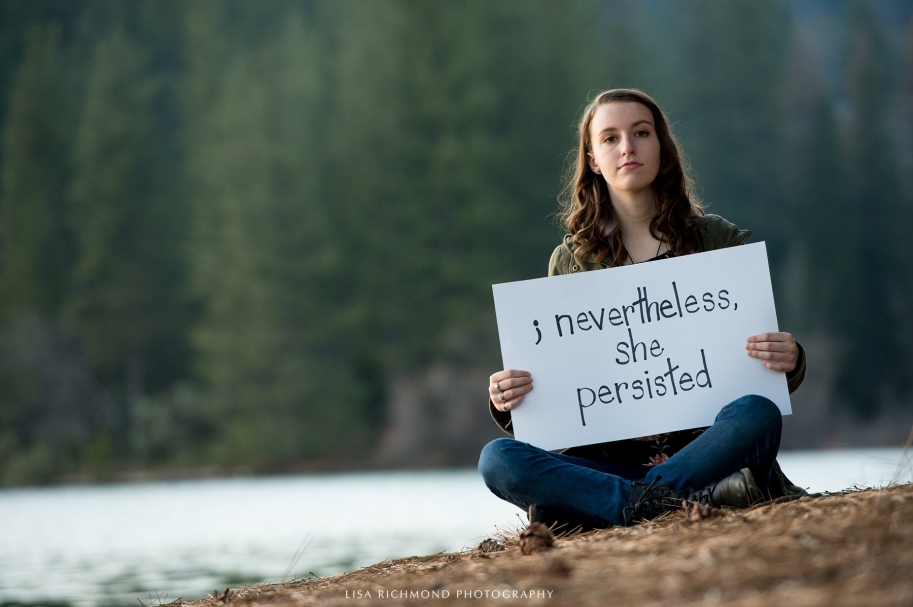 Punctuation.  A simple dash or dot can begin, interrupt, link, end, interrogate, or energize.  Without punctuation, life is just a bunch of garbled words with no structure or form, one run-on sentence with no emotion or intensity.  Punctuation is the pulse.
Ally has a favorite punctuation mark.  So favorite that it is indelibly marked on her wrist so that she always knows it's there, always recalls its meaning.  It's a semi-colon (;).  Which may seem semi-strange for a teenager to choose as a tattoo, but that's because we haven't read what came before the semi-colon.  The story of a beautiful young woman who loves riding horses, tap dancing, and ballet; a soulful lady who is eagerly looking forward to attending college and working towards a career in veterinary science or pediatric occupational therapy.  A story of a survivor who has spent the last year battling the debilitating punches of a silent bully: Lyme Disease.
If there's anything I learned from my Senior session with Ally, it is that the bright flame of hope is inextinguishable.  Lit from within by the excitement of what lies ahead, and without by the warm California sunshine, Ally glowed positively and beautifully.  At times shy, silly, sensitive, or serious, I could see the maturity of this young woman evolving before my camera.  Capturing teenagers at the cusp of embarking into adulthood is something that I really, really love about Senior sessions.  But when I get to work with a woman like Ally, already in possession of so much depth and life experience, it is an especially touching and humbling experience.
Ally knows that Lyme Disease will shape her, but not define her.  It is not a hard stop in her life or a link between one phase or another.  It is merely a pause, a shift, a moment in time between here and now and then and there.  Just one semi-colon in a story that is only just unfolding.  Congratulations Ally on your upcoming graduation, and all my love and luck to you as you compose the beautiful novel of your life.
Keep persisting;
Lisa