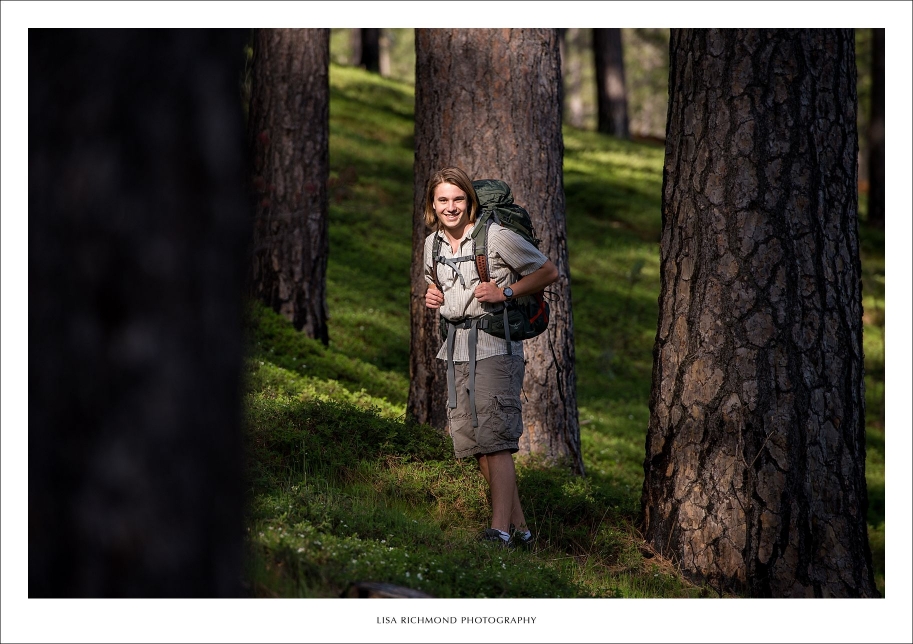 It's never too late to take senior photos – it still counts, even if you already have a year of college under your belt.  Because senior photos are not about what age you are on the calendar, but what place you have graduated to in your heart.
David admitted to me that he was actually feels more "like himself" now than he did when he graduated last year, and I think the comfort and ease with which he approached his photo session proves it.  I just loved how he incorporated different looks and activities into his session, allowing me to document his incredible personality and interests from every angle.  David is working as a math and science tutor this summer, but that's not the main gig: he's also an entrepreneur, making his own longboards and backpacking hammocks while freelancing as a graphic designer.  Aaaaaand he is planning to make some tube amps in this "free time."  That is, when he's not cooking and baking (yet another of his passions).  Seriously, is there anything this young man can't do??
Like me, David shares a love of photography, backpacking, music (I hear he kills it on the ukulele), and well,  ahem…hammocks. Basically – he embraces a love of LIFE!  It's exciting for me to see so much energy and potential in a college student, and I certainly can't wait to see where his amazing skill set takes him.  David is majoring in Electrical Engineering, but something tells me he is going to build an amazing future that goes far beyond typical.
Congratulations on completing your first year of college David!  May each year bring greater wisdom, purpose, and FUN into your amazing life. Looking forward to the showcasing your craftsmanship in a ukulele and hammock session….
Warmly,
Lisa