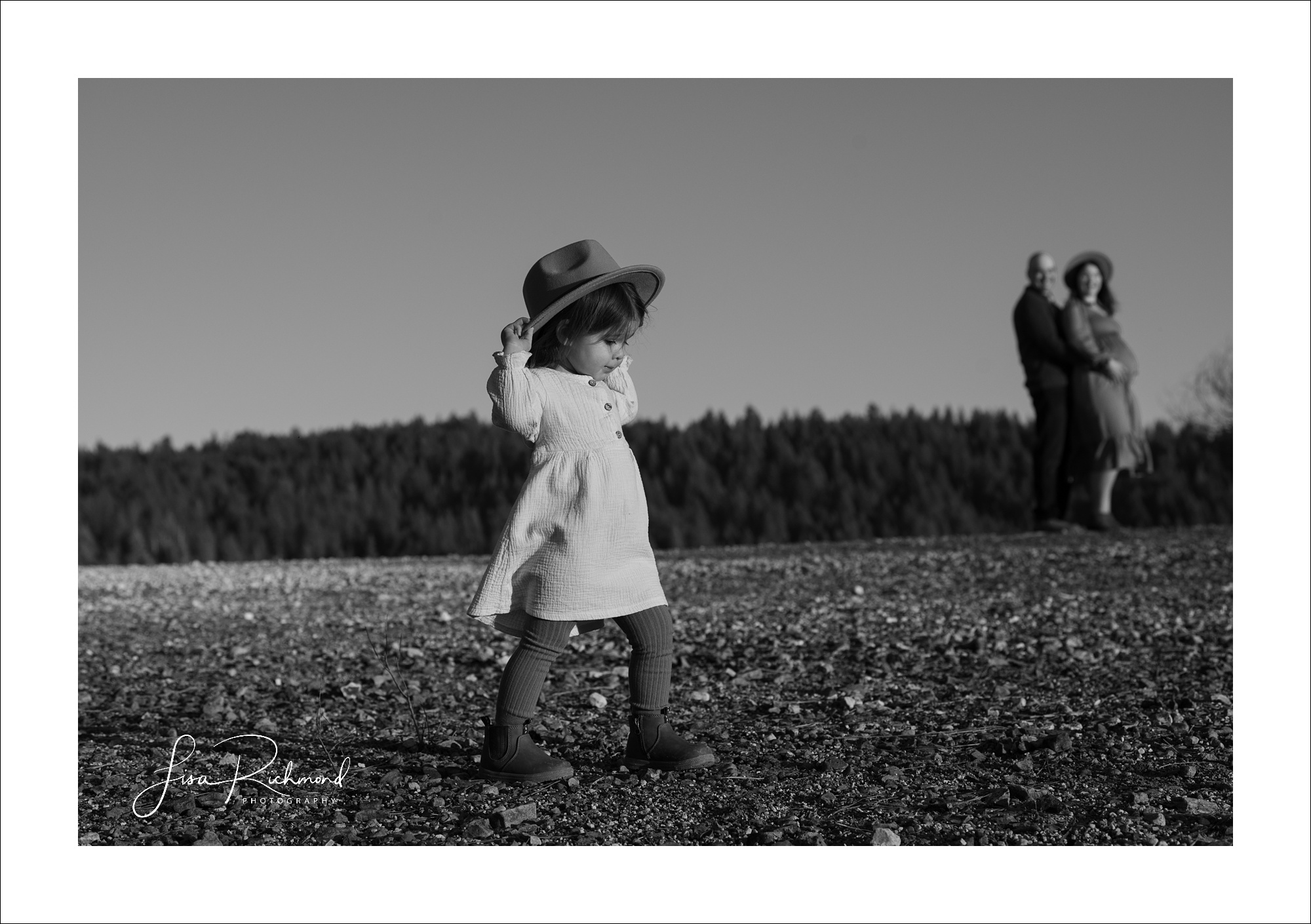 "When I hear that robin sing
Well I know it's coming on spring
Oo we and we're starting a new life"
Van Morrison, Starting a New Life
Miss Claire can't wait to meet her new little sister at the end of this month, but until then, it's all about this spunky toddler. She's just as you'd imagine any toddler to be- curious, cute, adventurous and of course, sometimes demanding. Standing on the shoreline, Claire kept pointing at the lake and then to Dan- saying, "FISH"!  Was it a noun, a verb? Not sure but I do think the gist was that Dan was supposed to toss a line in, and right away. What a cutie.
Shannon and Dan spent the session playing with and loving on Miss Claire- their little baby. I remember back to those times when it's so hard to imagine that you'll ever have more than one child to focus on and then all of a sudden it happens…you have two children and your little baby isn't the littlest anymore…and in fact, it seems they grew up overnight. 
It was so cute- toward the end of the session, Miss Claire was getting bit tired and apparently hungry as she started calling out all the meal names, "BREAKFAST, LUNCH, DINNER, SNACK" hoping that someone would understand what she was saying. It appears she was hungry.
Next up are newborn photographs and it's going to be so much fun capturing the beginning of this new stage for their family. Wishing you all a fabulous birth. I can't wait to meet Miss Claire's new sister. Here are some of my favorites. Your entire gallery will be ready soon.