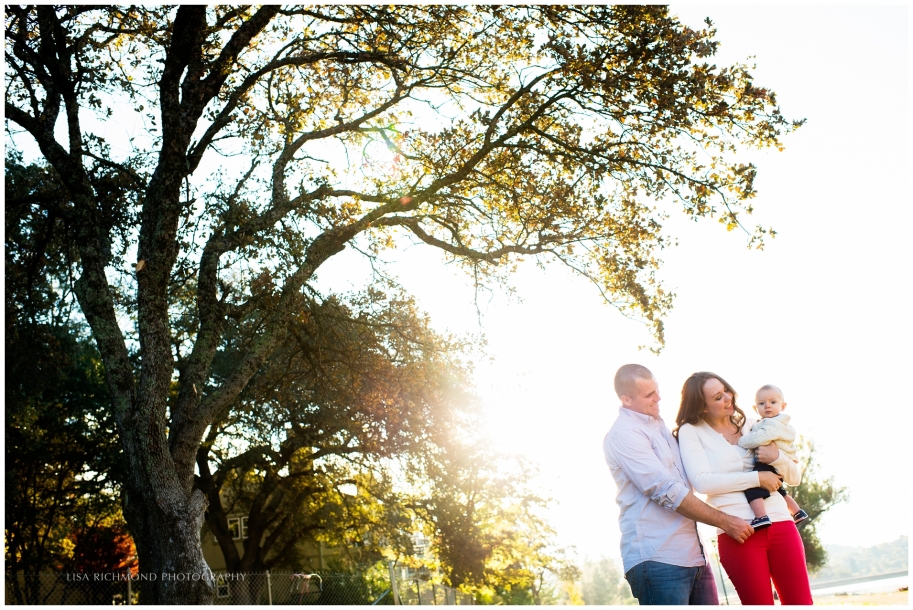 Ah, I love this family. I don't even think I have space to list all the wonderful opportunities I've had to share in and capture their story but I know I'm blessed to be able to have done so.  And so, after weddings and births and an exciting new house purchase, we're already at baby Nyron turning 8 months old. Which means crawling and moving and nibbling on anything he can get his chubby little hands on.
We started our session at the family's new home in Cameron Park and moved on to Cameron Park lake for some outdoor shots. The latter was cut short, however, after Nyron got a taste for duck poop. Ahem. So we ended up back at home for cuddles on the couch and a reading of "The Very Hungry Caterpillar" with some beautiful window light. Of course, The Very Hungry Caterpillar was no match for the very hungry Nyron, who managed to grub happily on the edges of the board book, a cheeky grin spreading across his face. (Still better than duck poo.)
The session ended with an epic paint-play session on the floor and a quick bath to clean-up. I loved watching Nyron scooting back and forth across a plastic sheet of multi-colored paints, his little hands squelching in the sensory experience and turning his little booty into an abstract work of art. Such a great idea, Kailey!