This sweet, generous couple was such a treat to work with. So gracious and genuine, Leah and Bruce were married at John and Annie Bowler's fabulous Flower Farm in Loomis.
Bruce, from Alabama, is a real southern gentleman. Leah grew up in San Francisco's Mission with hippie parents. During the First Look, Bruce came out the door from behind Leah and completely surprised her (she thought she was in someone's way)!
Just close friends and family made up this small, intimate wedding, serenaded by a string quartet. Unexpected tears were shed during the toasts. The striking color of the orchids and Ambiance Floral's beautiful work were the perfect accents throughout the day and venue. All the guests (myself included) received amazing orchids like the ones in the bride's bouquet. What a treat!
Leah's niece played a moving solo during the reception. Earlier, not to be taken too seriously, she encouraged Leah to hold a chicken at the chicken coop (when wedding photography goes fowl)!
At the Flower Farm, everything is focused on the best interest of the couple. It's a beautiful and relaxed setting where everything is well organized and everyone is well cared for. It is an amazing location to capture a wedding. I take it as a compliment that I'm one of their preferred vendors!
After the wedding, the entire group spent time getting to know each other at a local family pool party. Beauty, humor, and sweetness marked this special day for Leah and Bruce.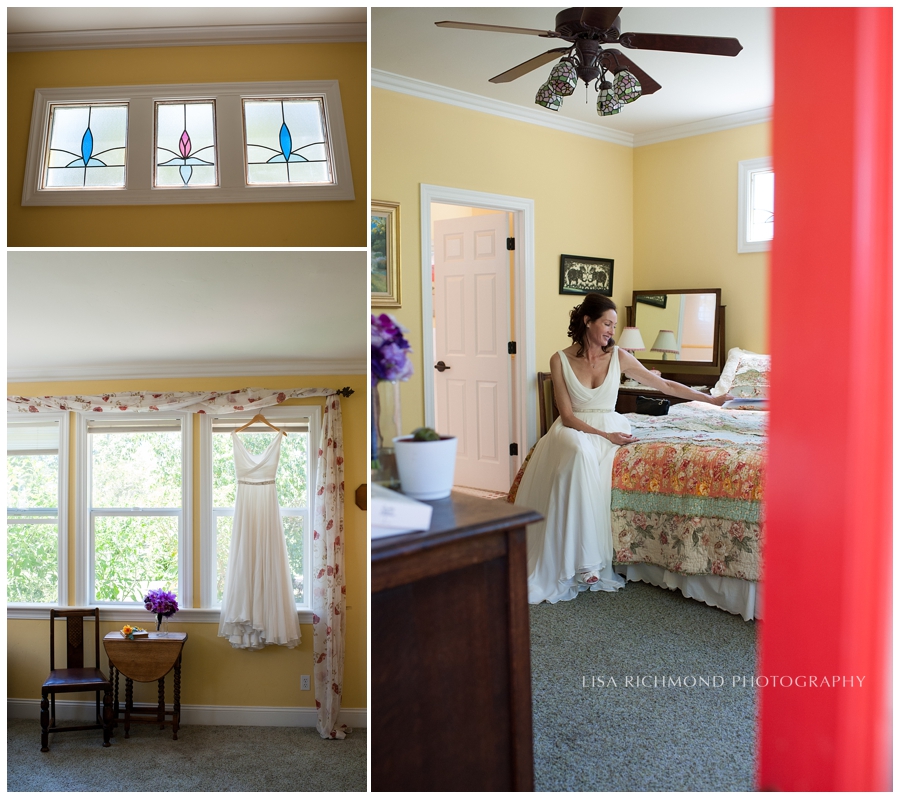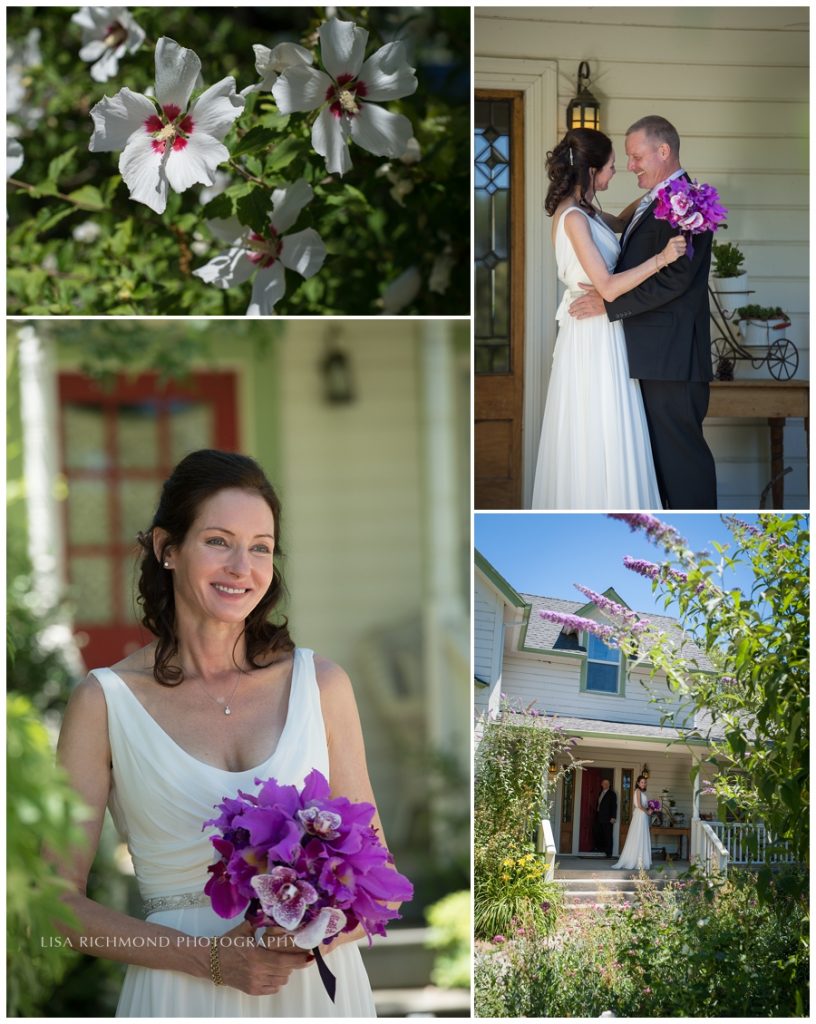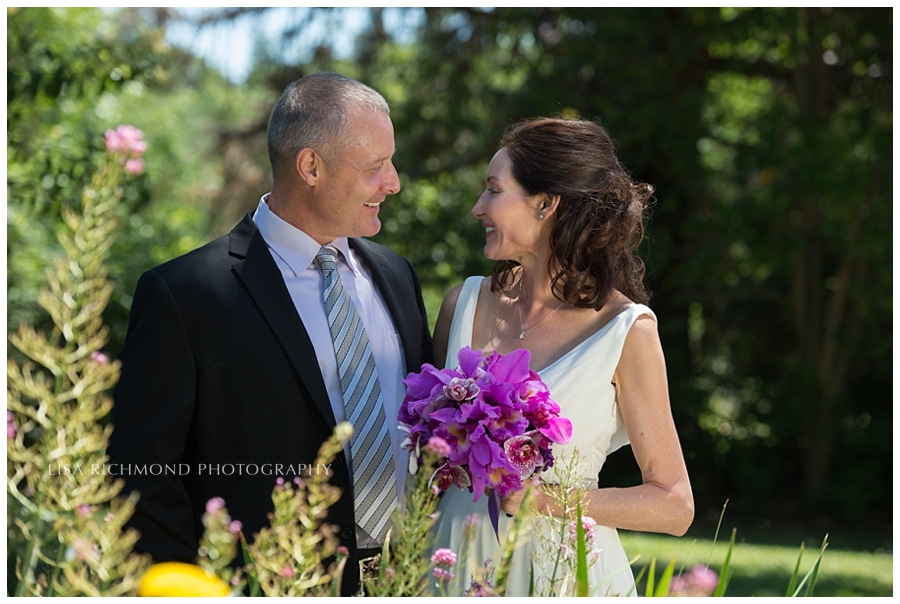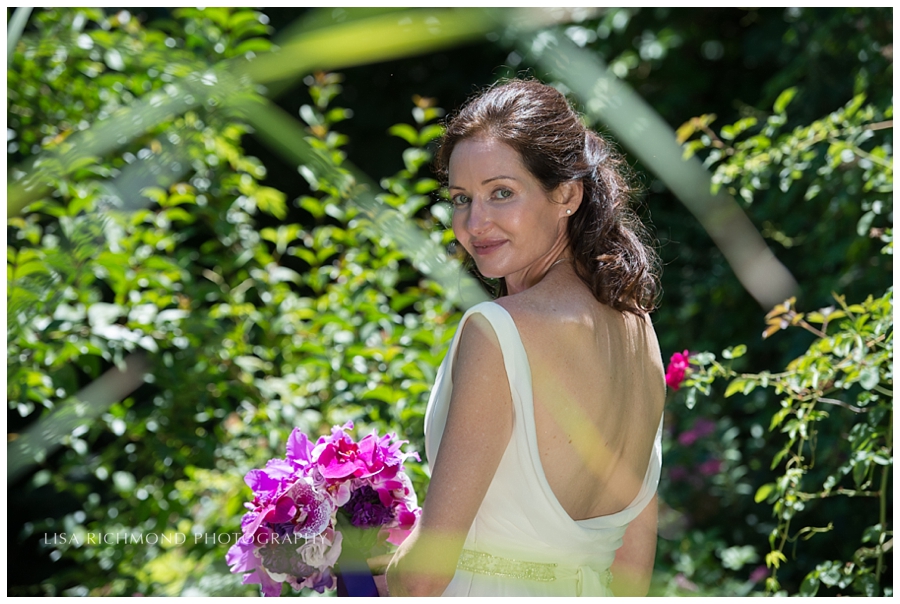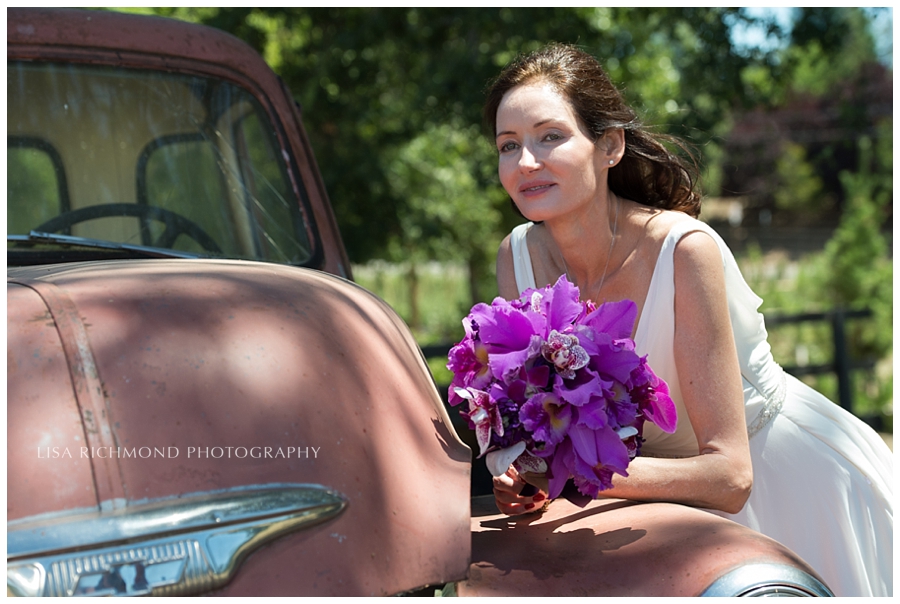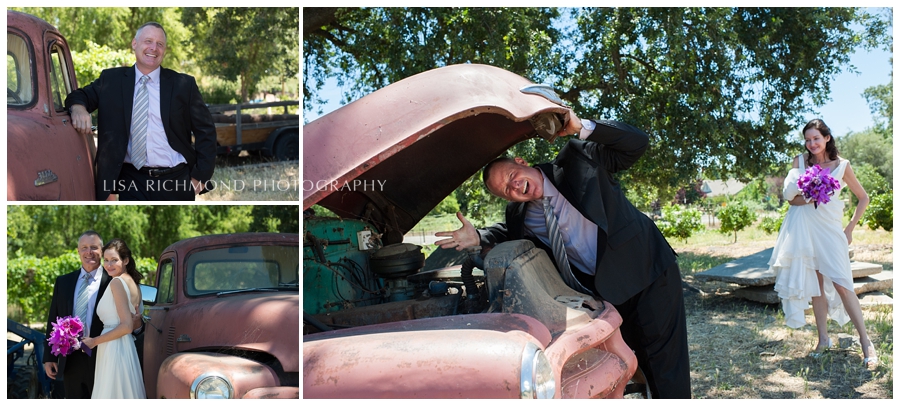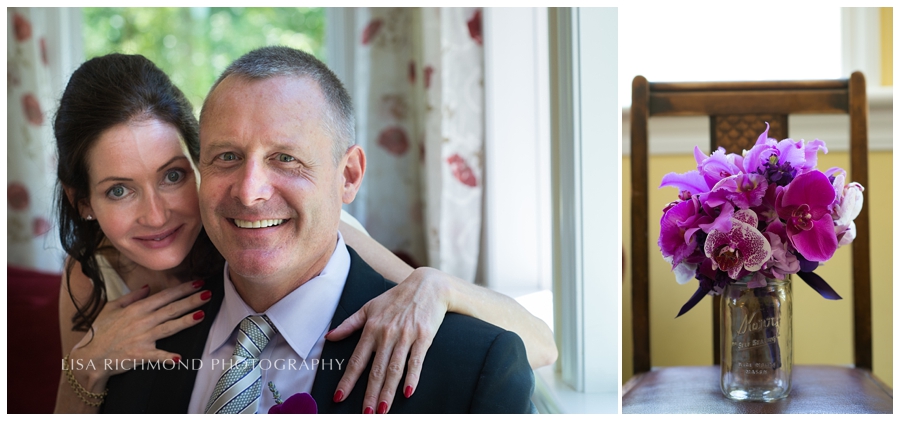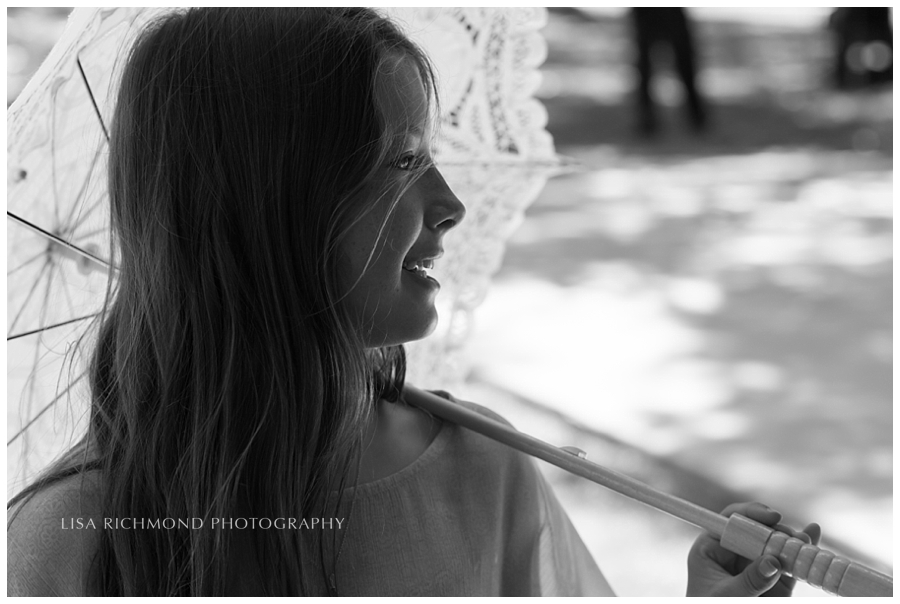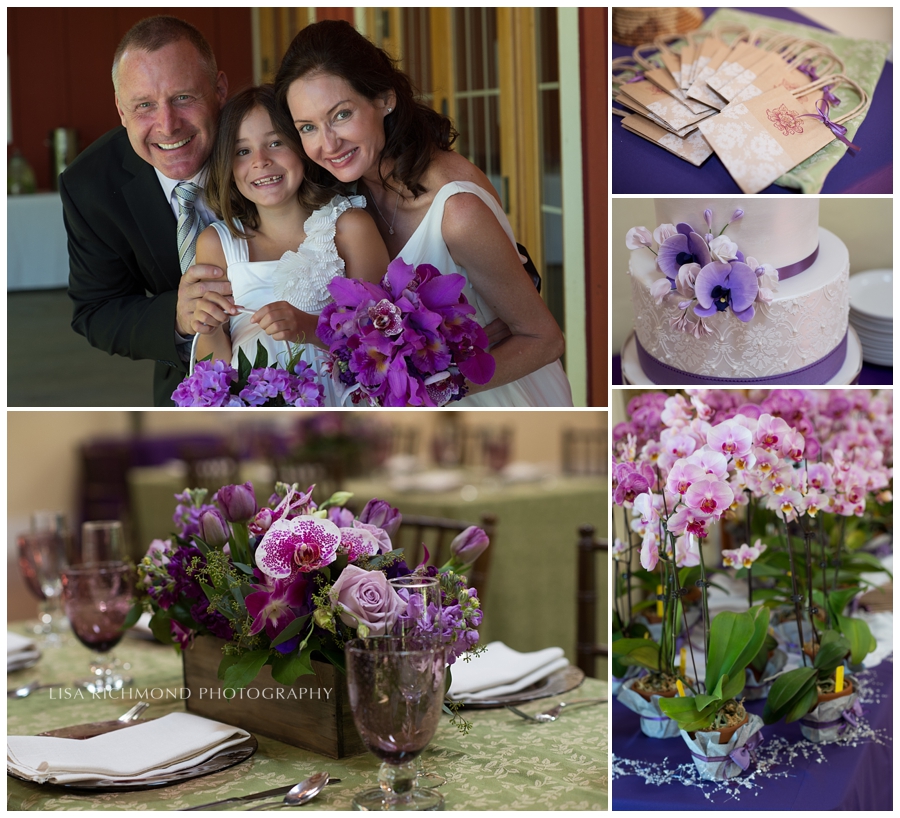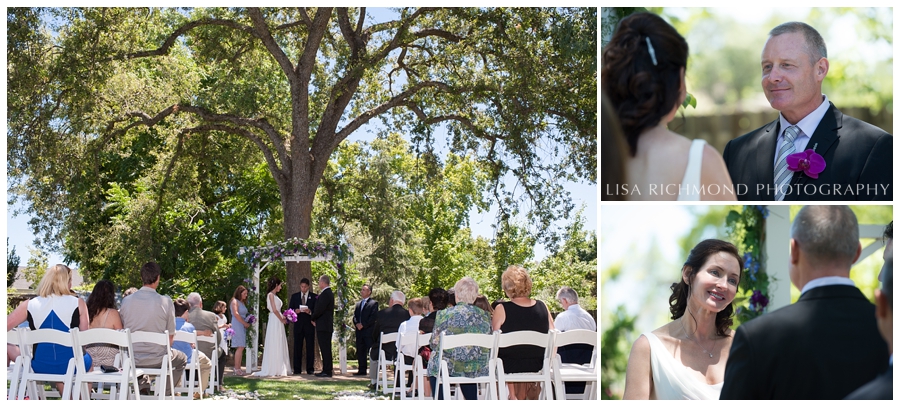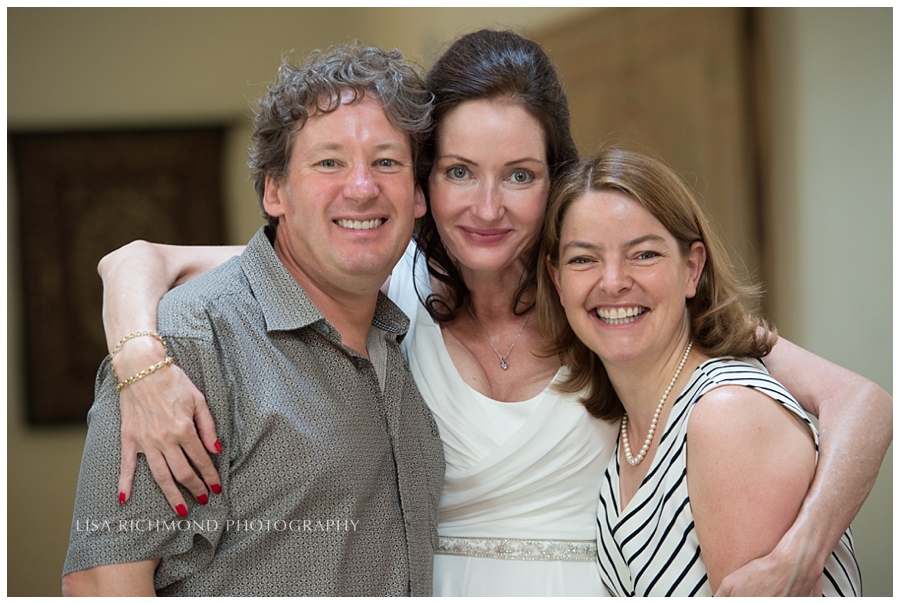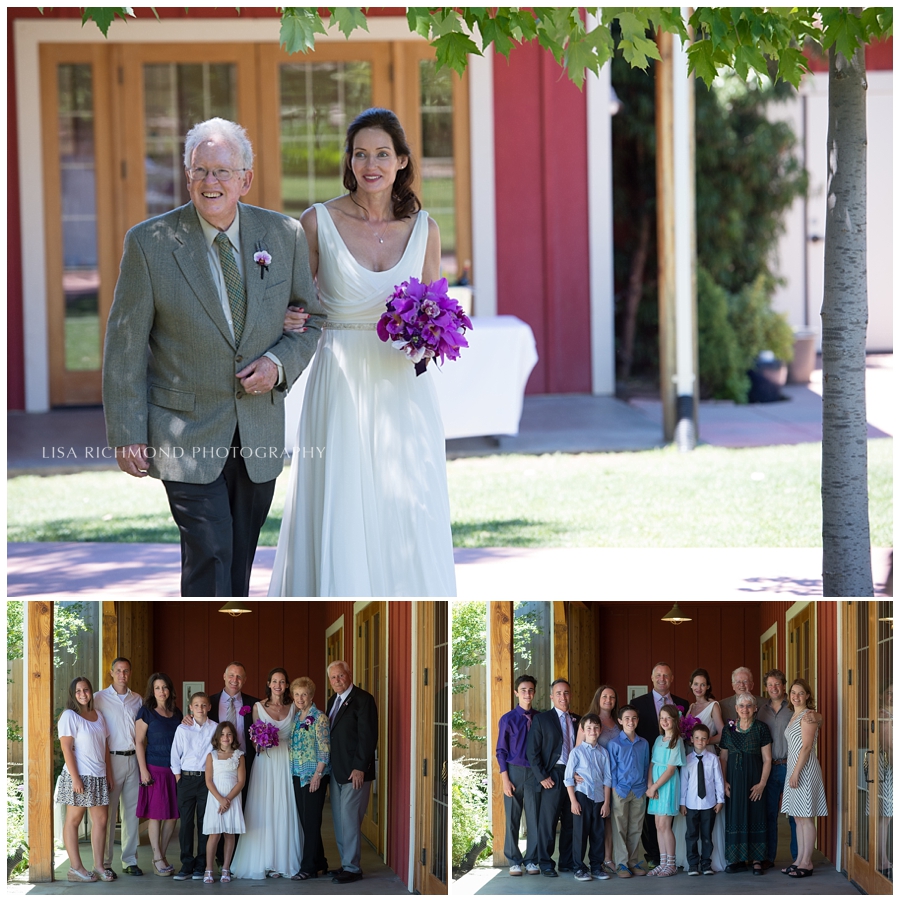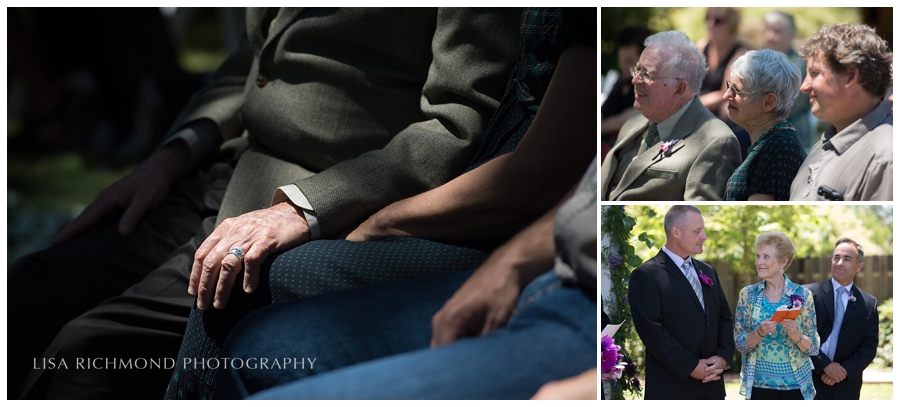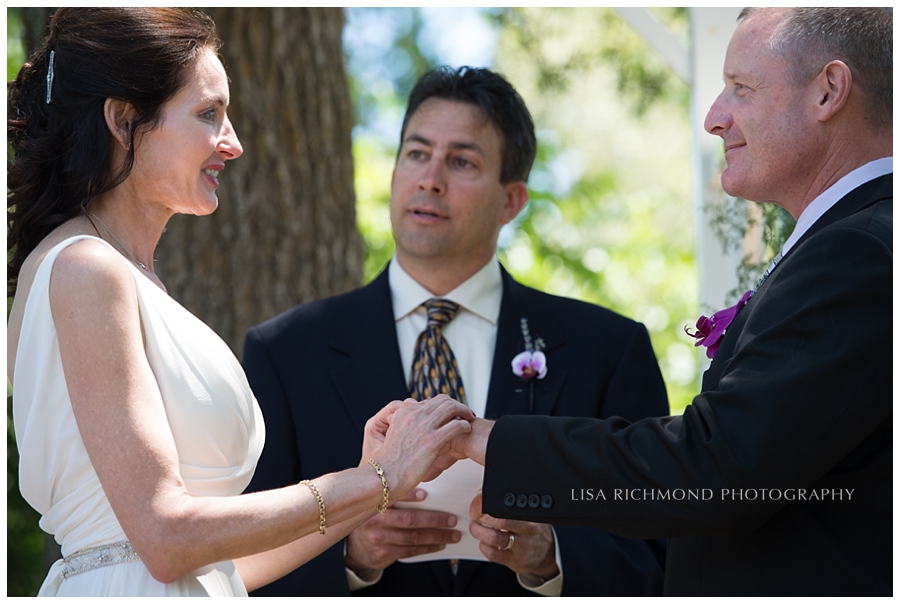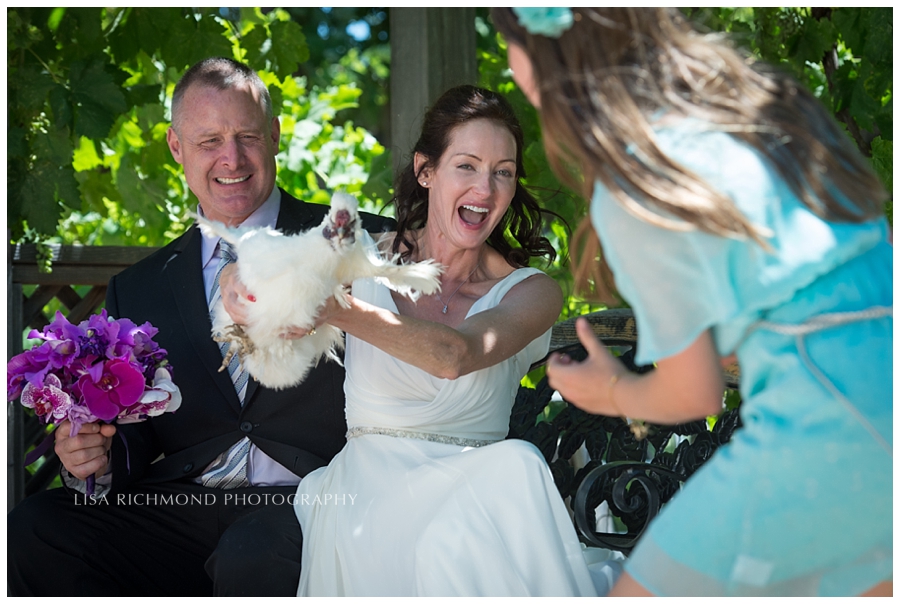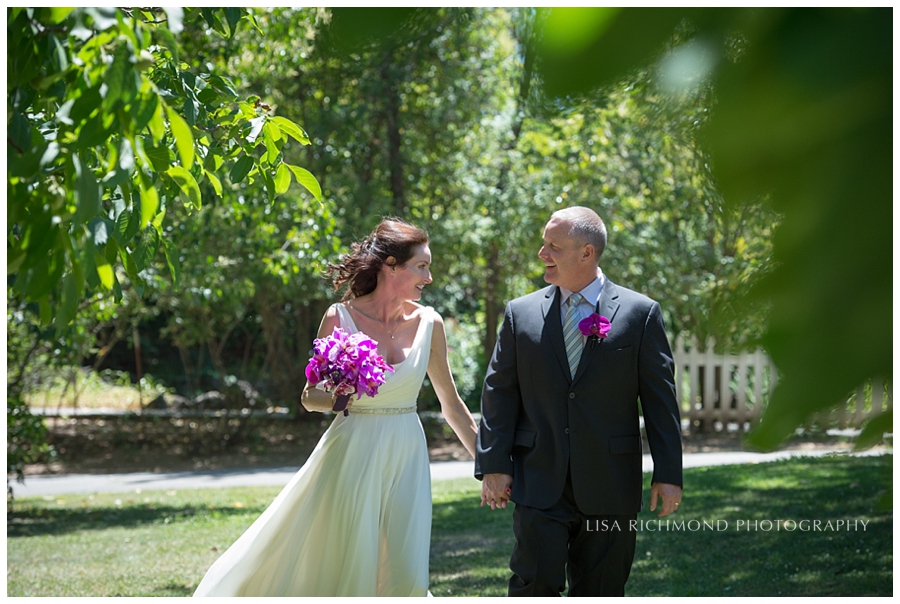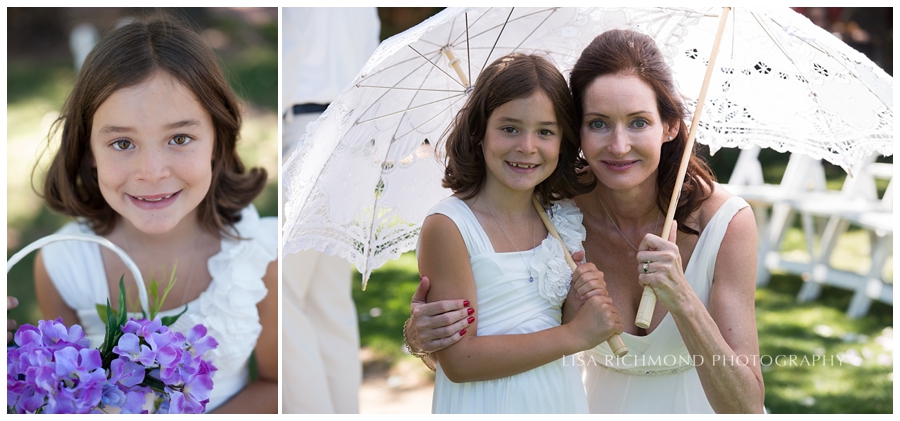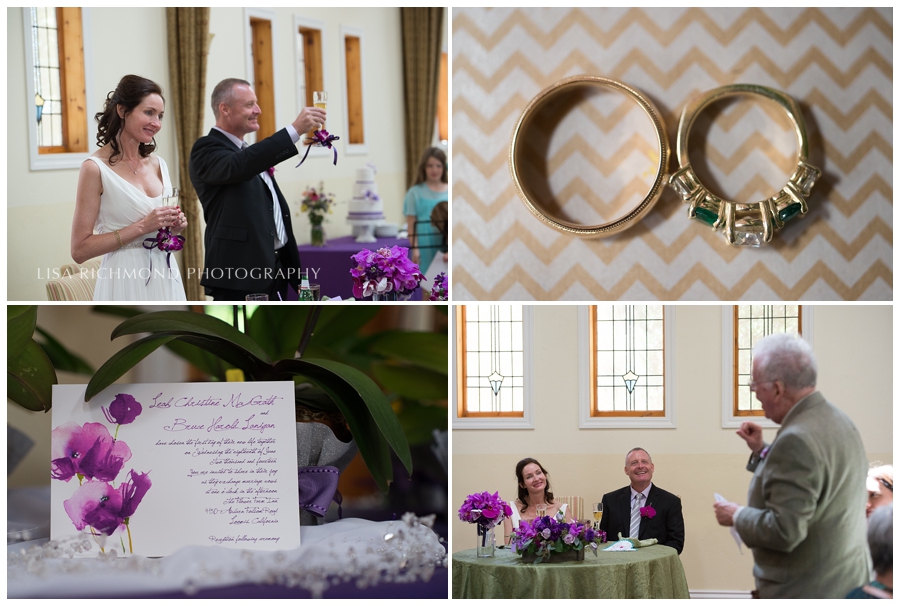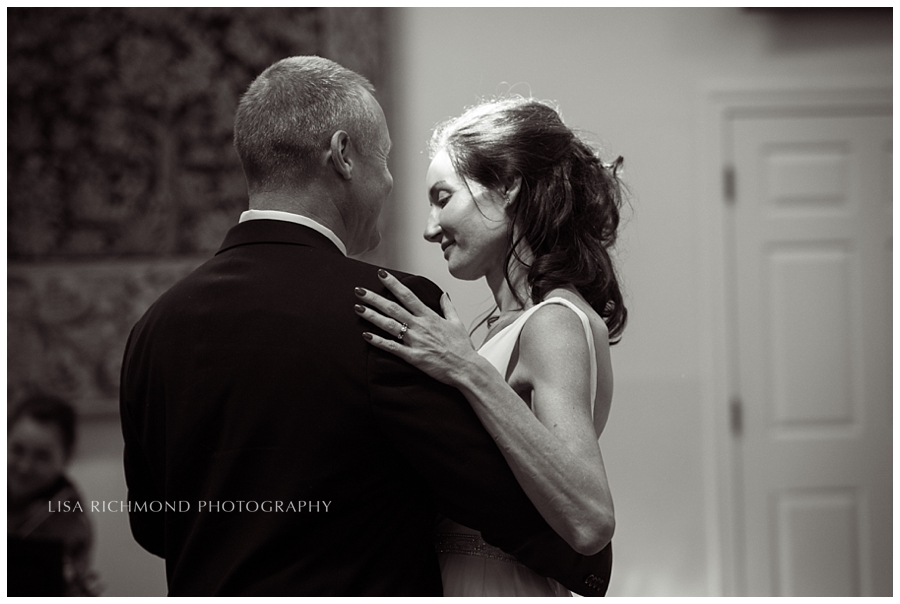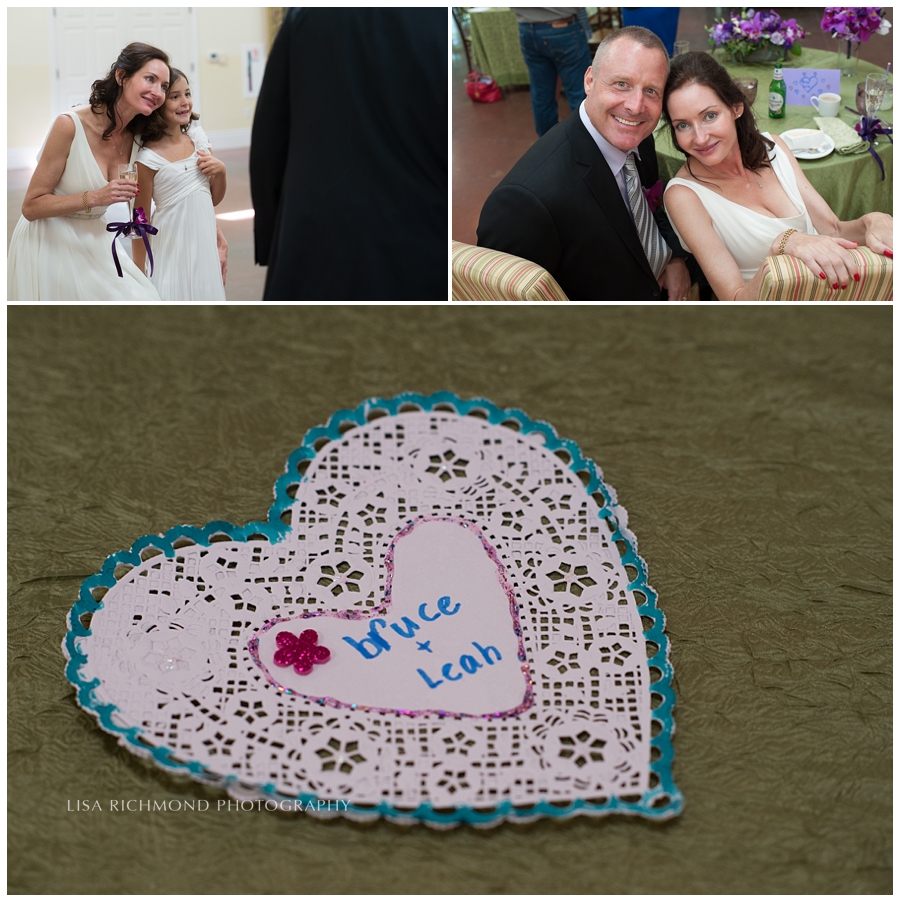 Venue: Flower Farm, Loomis CA | Flowers by Katie Edwards, Ambiance Floral | Photographer's Assistant: Reily Schultz