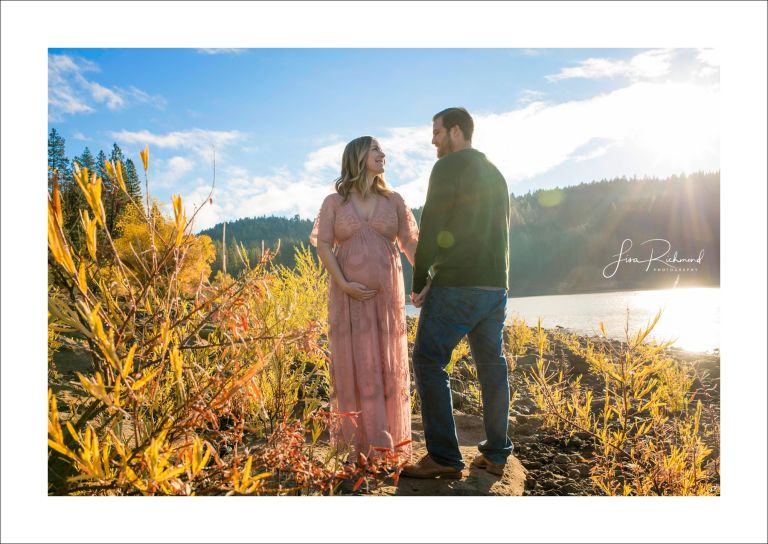 At an earlier hour than I'm used to and in the glorious morning mist, I met Lindsey and Zeke at Sly Park Lake while they were in town from the San Diego area, visiting for Thanksgiving. We had planned on a sunset session the day before but the weather wasn't cooperating so we squeezed a shoot in before they had to head for the airport to go home. I'm sure glad we did. The mist on the lake was so amazing and getting to capture Lindsey and Zeke in that great light was so enjoyable.
I first met Lindsey when I was photographing her mom Trisha's, marriage to Derek a few years back at David Girard Vineyards. Some weddings are very memorable and this was definitely one of them. They are an easy going couple FULL of love and gratitude and their joy was palpable. Trust me- that's fun to capture.
Speaking of joy, fast forward a couple years and now Lindsey and Zeke are expecting their first daughter sometime around Valentine's Day. It was a pleasure meeting Zeke for the first time and chasing the early morning light and mist around Sly Park Lake with them. Thank you!
Here are a few of my favorites. Your entire gallery will be ready very soon.
Lisa