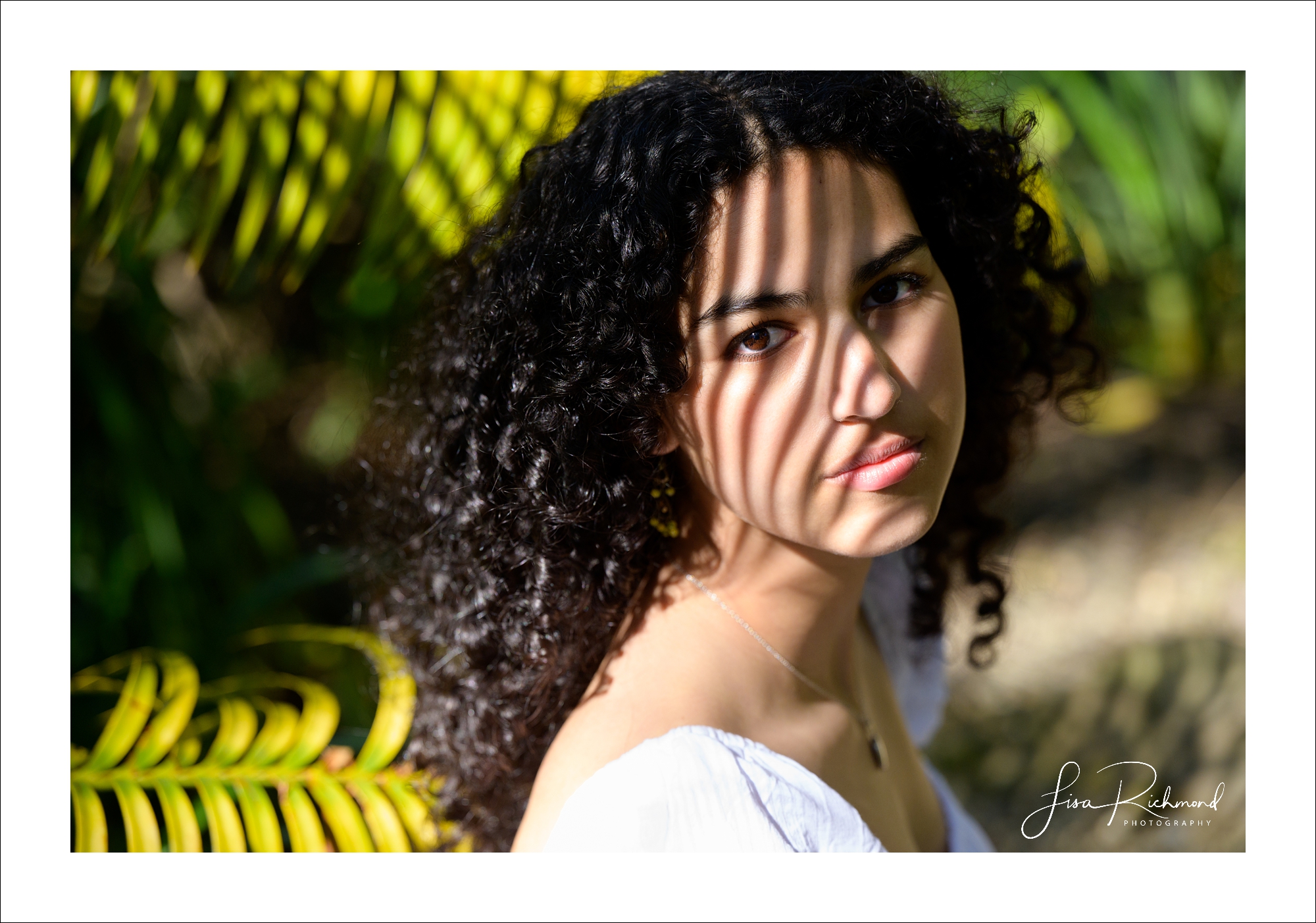 In the blink of an eye (my eye anyway), Shirin is a senior and will be graduating very soon from the French American International High School in San Francisco. I have been photographing her family since she was about 2 years old. It was such a beautiful and sunny morning in Oakland and I met her mom, Negar for breakfast before we headed up to the UC Botanical Garden. Having worked with this family over the last two decades, they knew the drill- walk around, hunt for light, and pop a little light in as needed. Thanks to my fabulous assistant, Negar- she was a quick study:) Exploring all the plant varieties, and creating photographs of this now grown-up woman with amazing curly hair and a gorgeous smile, made it a perfect morning.
Shirin is attending Williams College next year as a math major. She loves to create art and read. This summer she plans to teach archery at Cal. Her perfect day is thrifting for a few hours then spending the afternoon reading in a bookstore and then watching the sunset over San Francisco from the Oakland Hills.  Finishing off the day having dinner with friends in Berkeley is icing on the cake.
Wishing you more fabulous adventures, Shirin, in this next adventure of your life. I can't wait to hear all about it.