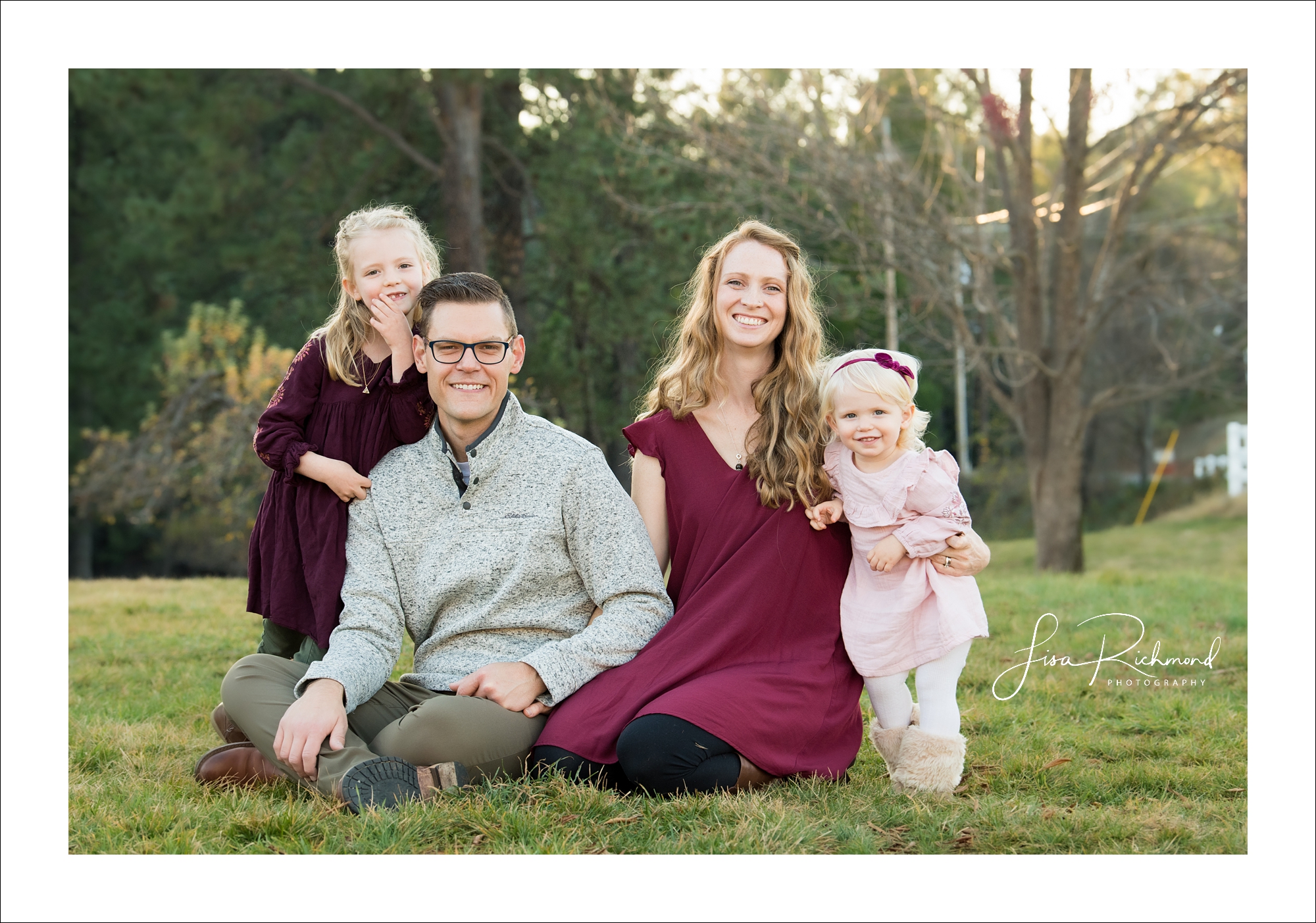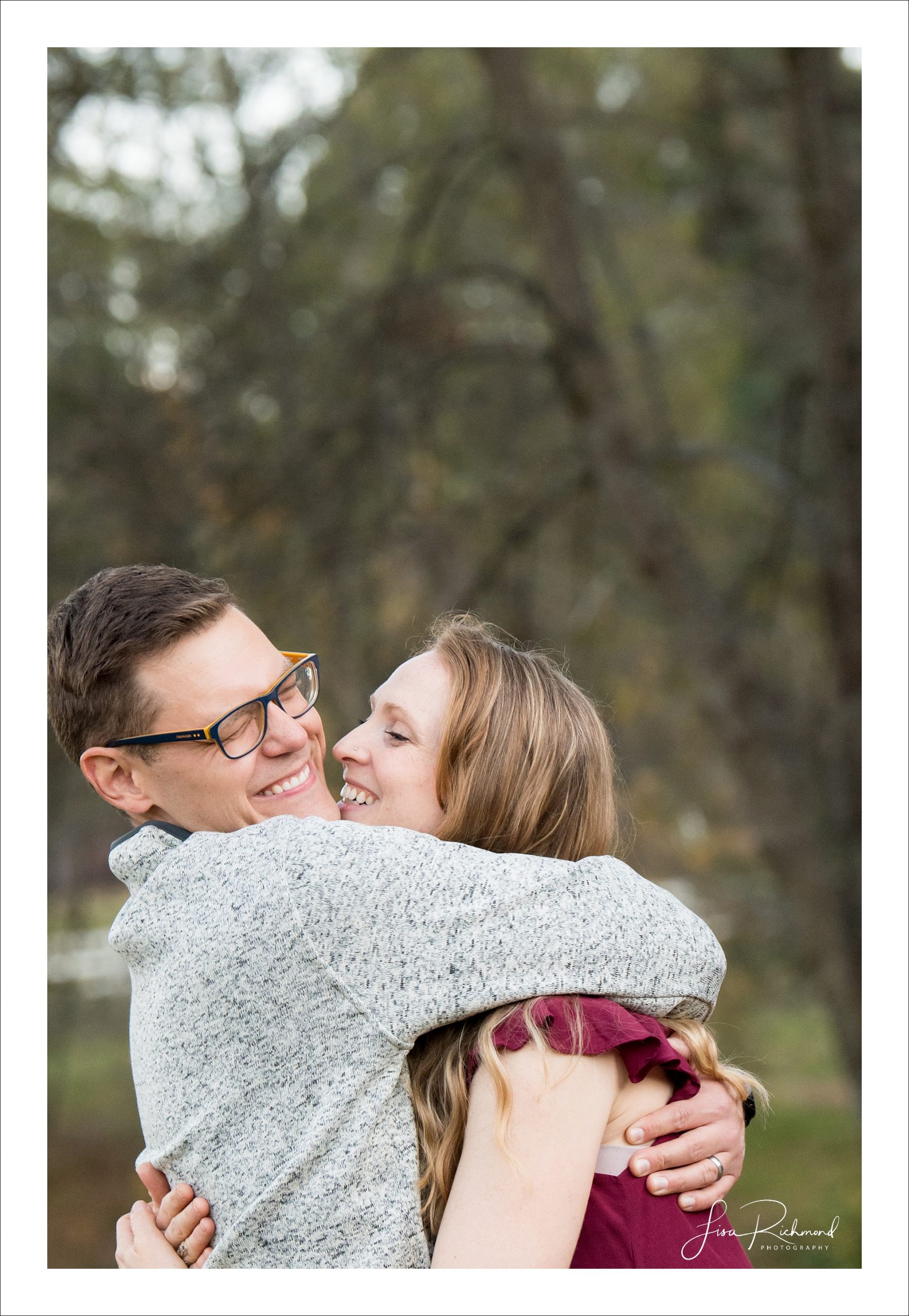 Recently I got together with the Rogers' Family at Larsen's Apple Barn Park in Camino. Michelle had suggested that most of her photos of her children were blurry as they were constantly in motion…and they are. She was hoping I'd have better luck capturing them.
Capture them? Impossible… they WERE always in motion. While Michelle and Scott did some wrangling, I did enjoy creating some images that documented their family during these years. I remember how busy these times were with my own two kids. Parents are working so hard and are so busy keeping it all together.
When Michelle reached out it was my mission to create something meaningful for her, for them… something that freezes this moment in time, and also for them to get INTO the picture, together.
And here they are: Michelle and Scot, raising a beautiful family. Hazel is six with her smile prepping for an adult tooth and Charlotte is 18 months with an individual spunk that makes me smile. These sisters couldn't be any cuter. I loved photographing this family in real-time. That's what it is all about.
Thank you, Michelle and Scot. Happy Holidays- your complete gallery will be ready soon!