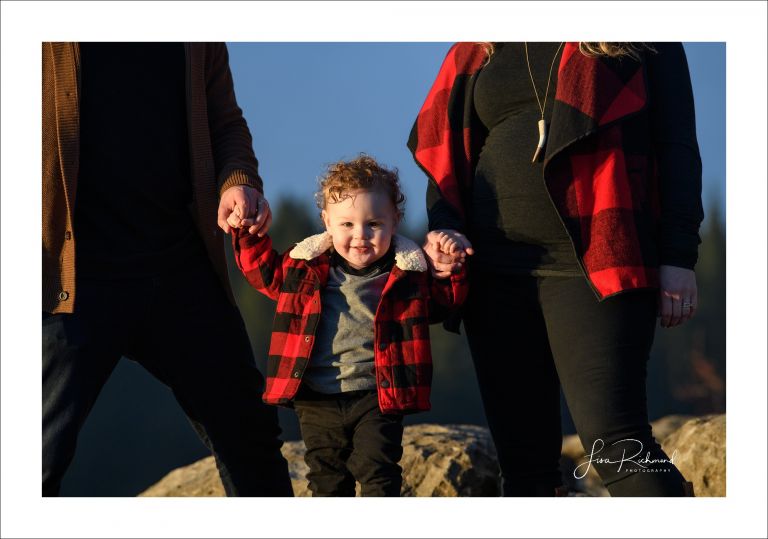 Well, I got to meet cute lil' Texas for the first time as he entered this world in 2019. 
A dear friend had referred me to his coworkers, Gia and Jeff who both worked at the hospital he worked at. They were looking for some birth photography for their first born. Having never met either of them before due to our schedule conflicts, I walked into their birthing room a couple hours before Tex was born. Gia and Jeff were so wonderful. So easy. So kind. So funny. I was honored that our mutual friend knew both of us so well and even in the setting of a birth, to know we would hit it off, and we did.
Fast forward through a crazy and contemplative 2020 for anyone and including this nurse & anesthesia tech with one being a pregnant mama. That sounds like the start of a bad bar joke…. "Did I tell you the one about the nurse, anesthesia tech and the pregnant mama…." Anyway, sorry.
What shines through it all is the smile of this beautiful little man, the wonder in his eyes and of course, his adoring parents. This insane year is all Texas knows and for all of that his little family unit has been loving on him from the minute he was born.
My daughter Ember, who I think Texas had a little crush on, was helping me that day. The feeling was mutual. It took everything we had not to scoop him up for a bit of a squeezy hug, but there will be time for that. While I don't think I'll be able to capture the arrival of Tex's little sister this April, in the hospital, I sure I hope things calm down enough so that I can meet her this spring.
Thank you Tom for introducing us. Many thanks Gia and Jeff for allowing me to capture some precious and personal moments in your lives. It's an honor and a pleasure. Happy New Year! Cheers to 2021!
https://www.lisarichmondphotography.com/blog/welcome-baby-texas/