I was glad when Jeanette Di Muccio contacted me during the holidays with the idea for all the kids to gift Dee (her mother in law) a family session for Christmas. It's not easy to get a busy family, scattered around states, together and usually takes someone with some inertia to make it happen. Good job Jeanette. I was glad to get to meet up with their family once again and capture them years later.
I first met them all when Joscilyn and Jared asked me to photograph their wedding back in 2007. Fairly new to wedding photography at that point, I remember the very warm (read: ridiculously HOT) day at the Iris Gardens fondly as I'm pretty sure it is impossible to take a bad photograph of Josci. Shortly thereafter Dee and Stew asked me to photograph their vow renewal/anniversary which was a lovely backyard gathering of family and close friends. Actually, I remember also doing some photographs at the old Catholic church in Coloma where Dee and Stew had originally exchanged their vows (I added one below).
I'm always grateful for my job but it is especially rewarding when it allows me the privilege to photograph families over time.
Happy holidays Dee!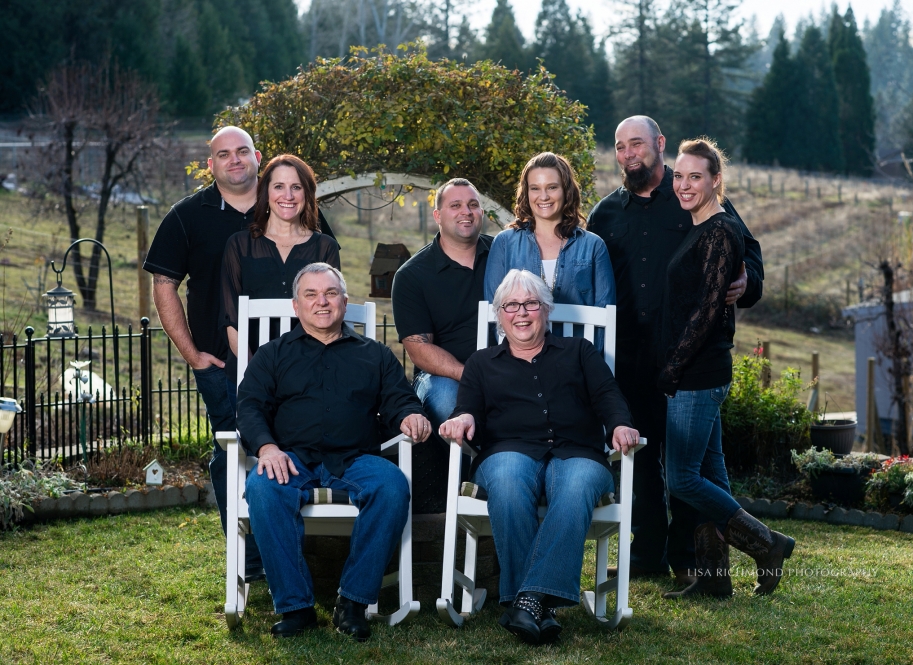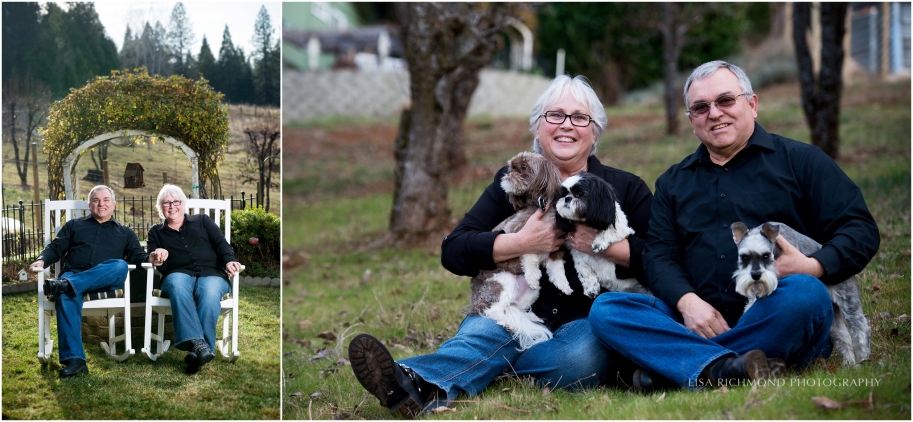 Awww…I love these old images.