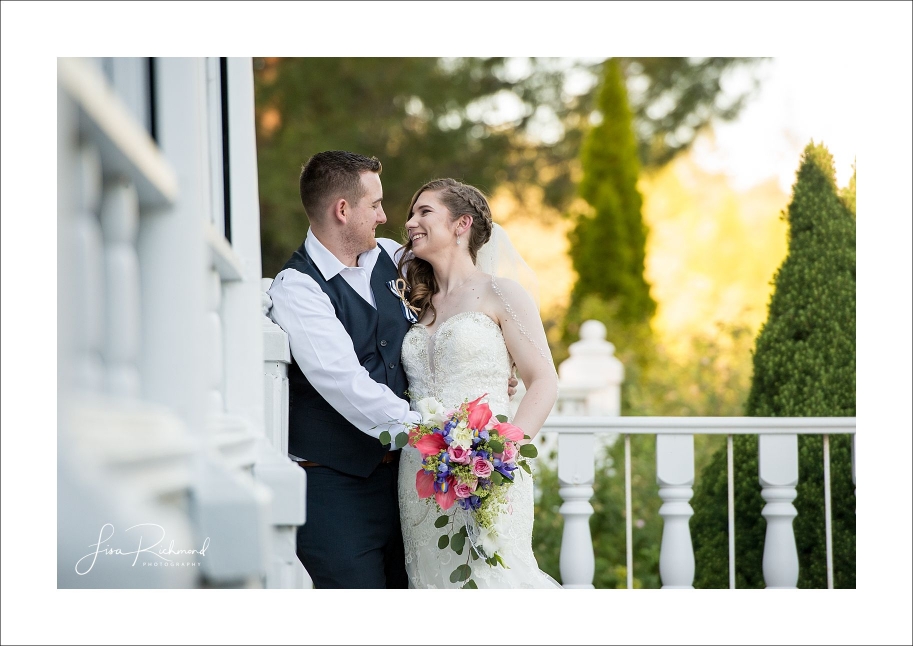 For their summer wedding, Brianna and Dave transformed the elegant Sequoia Mansion into a nautically-inspired dream!  The best part about it was that the couple made many of the beautiful decorations themselves, which gave their special day a heartfelt and authentic touch.  Creating your own decor is a tall order for any bride and groom, but was made even more impressive by the fact that they pulled it off long distance from their home in Alaska!  Honestly Brianna, I truly think you have a future in wedding and event staging.  Your eye for detail and composition is nothing short of stunning!
So why all the anchors and jute rope?  These best friends met while David was attending Coast Guard school in Texas, and moved north to Alaska once he graduated.  Naturally, the ocean and sailing are a huge part of their lives, and something that they seamlessly integrated into their special day.  I just loved the "tying of the knot" during the ceremony, the fun touches of navy and white stripes on the bride and groom chairs and wedding cake, and the blush of coral in Brianna's bouquet.  Because the Sequoia does not allow dogs inside the ballroom (and that would be a pretty long flight for the pups), Brianna and Dave made life-size cardboard cutouts of their precious pooches and staged them on either side of the sweetheart table.  Mulder and Mishka may have been far away on the wedding day, but they certainly were not far from their parents' hearts!
Photographing this fun couple and their warm and loving family was an absolute treat.  I am so glad Brianna and Dave chose Placerville, California for their wedding – but I certainly wouldn't mind adventuring with them through Alaska, either!  Best wishes on "tying the knot" you two, and may you "coast" through the summer as you "sail away" into a long and happy life together.
Warmly,
Lisa