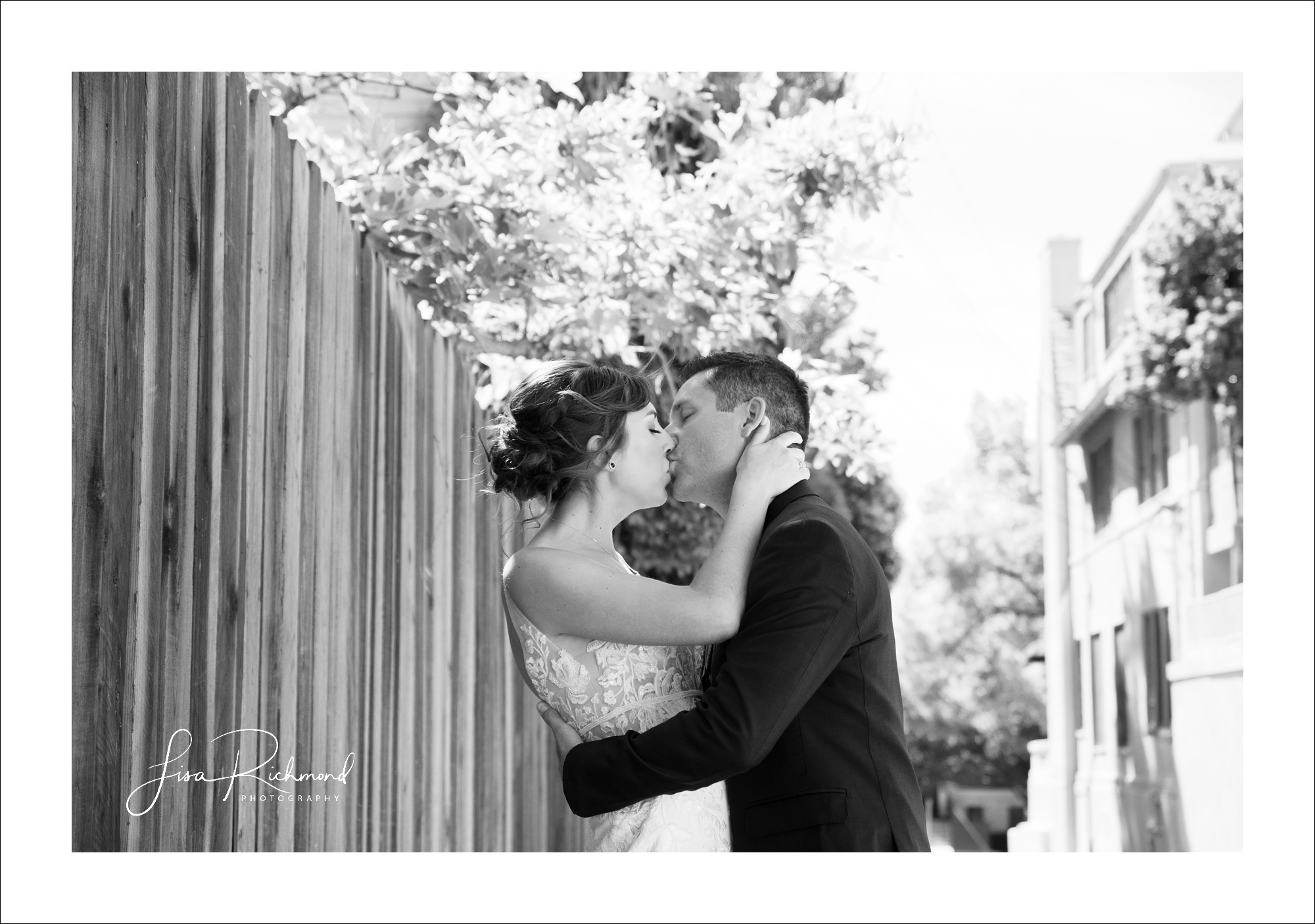 I first met Alyse and Ryan at an engagement session in a lupine field in Folsom. Not a bad place to spend the early evening getting to know one another. In fact, highly recommended. The two of them are super easygoing and just about as kind as they come. Alyse's mom, Elaine referred me to them and I was glad that they asked me to capture this milestone in their lives. This year I have photographed several weddings with many local families that I have some history with, either with their kids as seniors and/or friends of my kids or through their parents. In fact, I have a few more big local weddings coming up this year too. They are fun for me. Maybe since we all live in this area for a reason, we tend to like very similar activities. Alyse and Ryan enjoy hiking, camping, riding bikes, fly fishing, skiing/snowboarding, snowshoeing, and swimming. I enjoy capturing beautiful memories for them.
I've lost track as to which weddings have been rescheduled due to covid and how many times they have been rescheduled…as if planning one wedding isn't hard enough. These couples have been through alot. I do know that Alyse and Ryan had initially planned a larger event with a dance party but covid restrictions in Sacramento kept this gathering to about 50 people, mostly outdoor and podded tables for the reception.
Vizcaya is a beautiful downtown location for a wedding and Rachel Ryland did a great job keeping everything on track…even the flower "mishap" in which all the flowers didn't arrive until just before the ceremony which had been pushed forward slightly to accommodate. For me I just shuffled around the schedule a bit to keep things flowing and moved on. Amazingly none of this outwardly phased beautiful Alyse whose warm smile radiated the whole day. It was no different for Ryan whose evident gratitude for his new bride, new and old family and friends was heartwarming. After 2020, Alyse and Ryan had worked hard to get to this day and nothing was going to slow it down.
Most memorable for me was their first look. They got to spend some precious time together, connecting and reading to each other their private vows. There were tears, there were smiles, honesty, and affection. They had finally arrived…on their wedding day.
Congrats Alyse and Ryan and to your families. Here are a few of my favorites with your complete gallery to follow soon. I'm so glad we got to meet and I look forward to running into you all to enjoy a beer sometime in the near future. My guess is it will happen on the ski slope.
Photographer Assistant: Jaz Leddy Venue: Vizcaya Sacramento Coordinator: Rachel Ryland Officiant: Cindie Wilding DJ: Entourage Events SF Cake: Nothing Bundt Cakes Hair Stylist: Lindsay/Lavender Salon and Blowout Bar Makeup Artist: Jessica/Lavender Salon and Blowout Bar