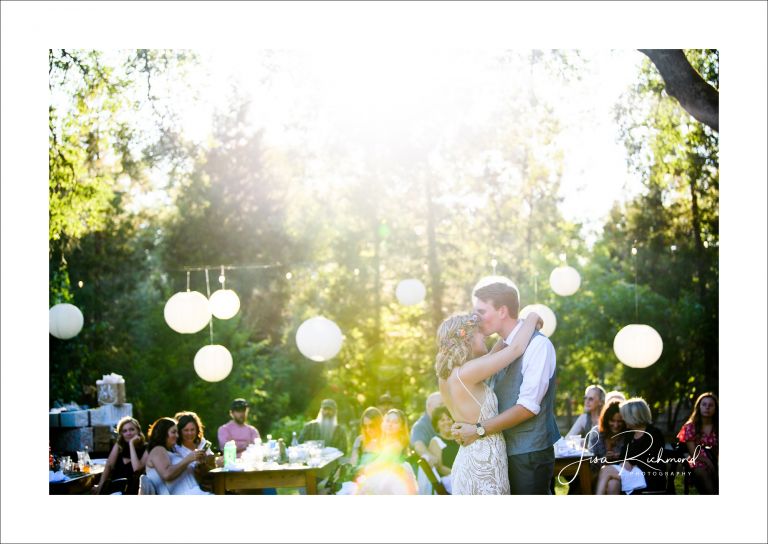 Well, I intended for this to be a sneak peek, but I had a hard time choosing just a few favorites so I landed at a blog post. Which are your top five favorites? There was SO MUCH love in the air, sprinkled with a handful of magical, to capture with my camera. The color of the late afternoon light washed over the event. I don't know how to describe it- it was a large wedding that had that gentle feeling of a small, homespun but très élégante event– not too much, and just enough. Perhaps it was the community who were there supporting Josh and Bergan that gave the day a happy, relaxed and focused vibe. As I've discovered in my years of shooting weddings, it is who you are surrounded with at the end of the day that really matters. Josh and Bergan are clearly supported.
They exchanged their vows at ChuckKelli Farm on a beautiful, sunny day in the outskirts of Placerville. While there were so many that lent a hand to set this up, my understanding is that the mother of the bride, Lacey, was the one who had the vision. WOW- Lacey? Really? So artistic, so beautiful.
To keep the personal touch, the ceremony was officiated by Josh's grandfather. A coffee bar kept everyone appropriately caffeinated and ready for the dance party that was sprinkled in-between toasts. A donut bar twinkled in the backlight of the sun. People moved around to all the tables as everyone seemed to know each other. Lots of laughing, lots of joy.
And Bergan and Josh, quiet and connected, couldn't have been any more sweetly in love on this beautiful day that celebrated the first day of their marriage. Much love and congratulations.
Enjoy your sneak peek…lol.
Photography Assistant: Jaz Leddy Venue: ChuckKelli Farm Hair Stylist: Hannah Ruth Rental/Staging: Forever vintage and El Dorado Hills Party Rental Wedding Design: Lacey Kruger