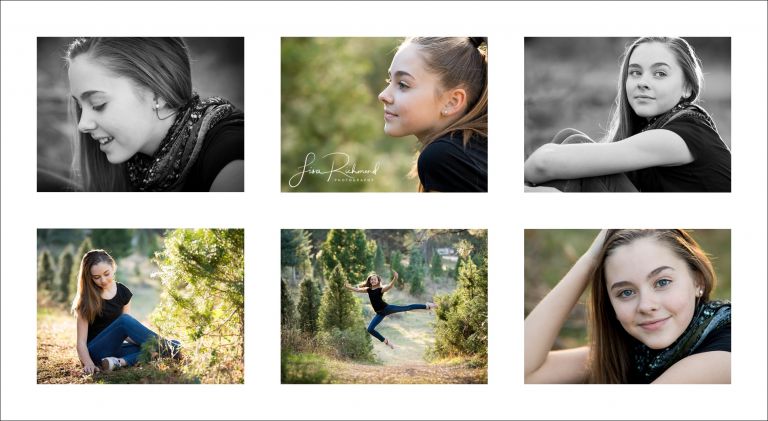 It was about a week before Christmas and I had just purchased a brand-spanking-new Nikon camera and had a big family session planned for the weekend. I wanted to test my new baby in a portrait setting so late one night I reached out to a couple friends to see if they were free the next afternoon and the lovely Miss Macy was. We squeezed her images in after school and before dance in about 30-45 minutes – such is the life of a busy middle schooler!
The best part? Macy got to surprise her mom and dad with a couple 8×10's under the Christmas tree on Christmas morning – I'm pretty sure they had no idea! Working with Macy, one on one, was inspiring and rewarding artistically. It got me thinking that I'd like to offer this as a winter special to some of my past clients. So…………..I am.
Announcing WINTER SOLOS
An exclusive event for clients and their friends
Saturday, January 13
Crisp air and that cool, winter sunshine. We're so blessed here in California with mild winters where we can get outside and enjoy our beautiful region. And I love being out with my camera this time of year. I recently went for a quick and impromptu photo session with the daughter of a friend. Just Macy and me and the light, chatting and playing with different backdrops and capturing one-on-one what it's often hard to bring out in a group session.
Which got me to thinking… how fun would it be to do this for more of my clients?
So, brand new for this year, I'm offering a one-day event for Winter Solos; shorter, fun, relaxed, and free-flowing sessions focused on individual portraits. An opportunity to capture that unique spark one-on-one. As my thank you to you for your support and business over the years, these sessions are only open to you and people you refer.
Date: Saturday, January 13 at an outdoor location TBA – likely in the Camino area
Saturday looks to be a beautiful and sunny, California day. If by chance it rains, we will reschedule.
Cost: $200, includes,
-A 20-25 minute session,
-A gallery of about 20 images
-Choose (4) of your favorite high resolution digital files, lightly retouched and ready for printing and sharing
-Prints and additional digital files are always available
Refer a Friend: by forwarding them this link or tagging them on the Facebook post.
EARLY BIRD BONUS
First 3 "Winter Solos" to schedule for the event on Saturday
will receive (2) complimentary 5×7 prints
GREAT FOR:
-toddlers
-middle schoolers (one of my favorites and often missed milestones)
-updated headshots for business, digital social media and dating sites
-dancers (because I simply love capturing dancers in a natural environment)
-Moms
-high-schoolers (any age is a good time- it all happens so fast)
-milestone birthdays
-and JUST BECAUSE
HOW TO BOOK: Click on the link below to book your session or give me a call 530-644-7980. Let me know if you'd prefer a morning, mid day or an afternoon appointment. If someone referred you, please let me know who to thank.
 Here are a few more of my favs from Macy's session….