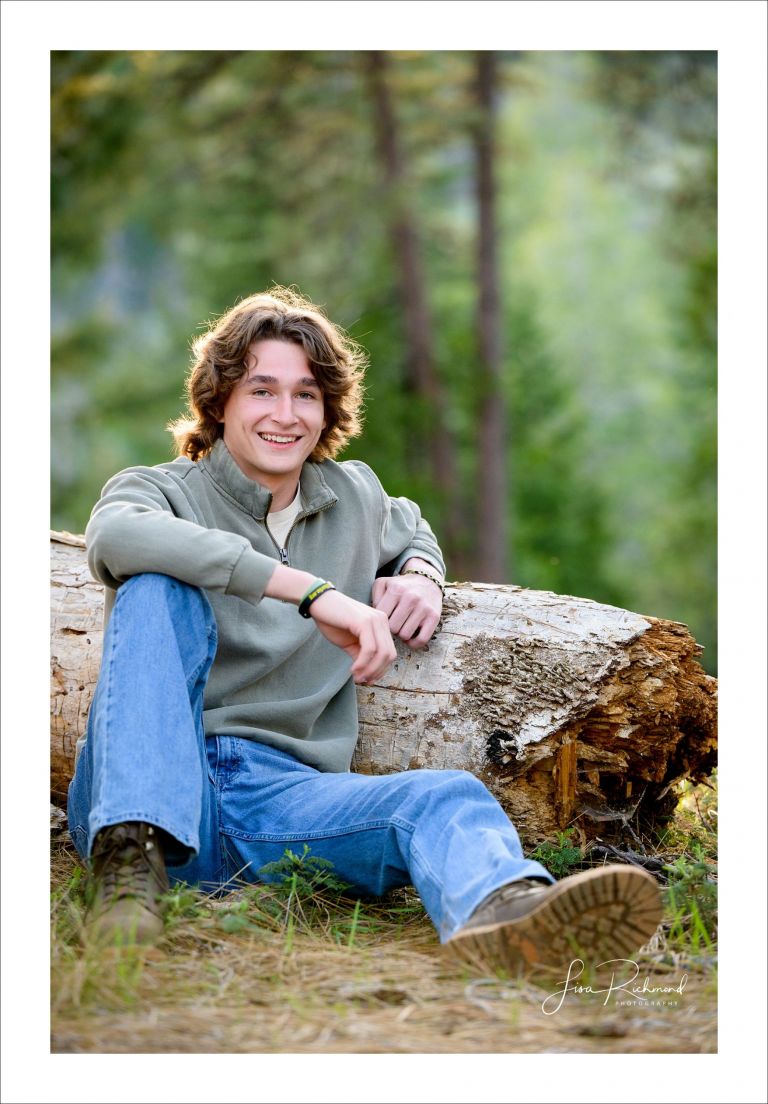 Anthony(Ant, Tony) is down to earth, easygoing, positive, playful and up for anything (even a shot of pinecones surrounding his head- just 'cause.). While others might first notice his athletic abilities as a quarterback, what stood front and center to me was his genuine kindness. I've met some of the loveliest young adults that have come through ELDO- Anthony included.
He will graduate from El Dorado High School in May, Class of 2023. He's been playing football for seven years and a quarterback for the ELDO football team for four years where his father was the head coach. In fact, when he attends Pacific Lutheran University in Tacoma, Washington this fall to study to be a physical therapist, he will also be playing QB for their team. He said he also really enjoys working with children so he may like to incorporate that into his major. He has a gentle and playful nature and I imagine the kids love him.
His mom, Daina joined us for the session and we all spent the whole time laughing and cracking jokes. They had a strong connection. It was fun watching the two of them throw the football back and forth. When it is not all about football he enjoys listening to music (favorites Morgan Wallen & Drake), watching tv, movies, and playing video games.
When asked where he sees himself in ten years (which I love asking) he said, "living in an apartment or small home with a full-time job as a physical therapist and starting a family." No doubt, he'll find just what he wants and where he wants to be.
This summer he is heading to Hawaii for a fun trip (I bet!).
Congratulations Anthony and thanks for carrying a load of my stuff to the top of the hill- you're really awesome! Here's to your graduation!