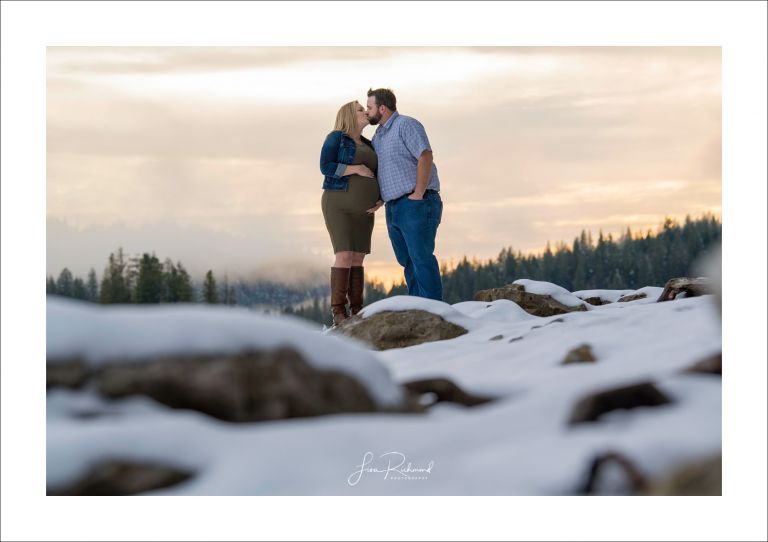 As I posted this, "new parents any day now" Brooke has arrived! 
Courtney and Joel are going to be new parents any day now and I understand their excitement. They're embarking on a journey that they really know nothing about first hand- but they're moving forward with joy, love and anticipation for what is next, together. TOGETHER. This is such an amazing time for a couple.
After many weekly calls to Courtney to reschedule due to weather, I finally got to meet them on a snowy(and sunny) late afternoon at Jenkinson Lake. (aka Sly Park Lake).
And it's a good thing. Let's just say it was becoming important to get out sooner than later as Courtney was 36 weeks when we met and is now due in just a couple weeks.
While the evening was chilly, their 30 minute session allowed us to hit the best part of the day and then jump into the warm car right after. Sending lots of love, Courtney and Joel- and WELCOME BROOKE!
Your entire gallery will be up soon….