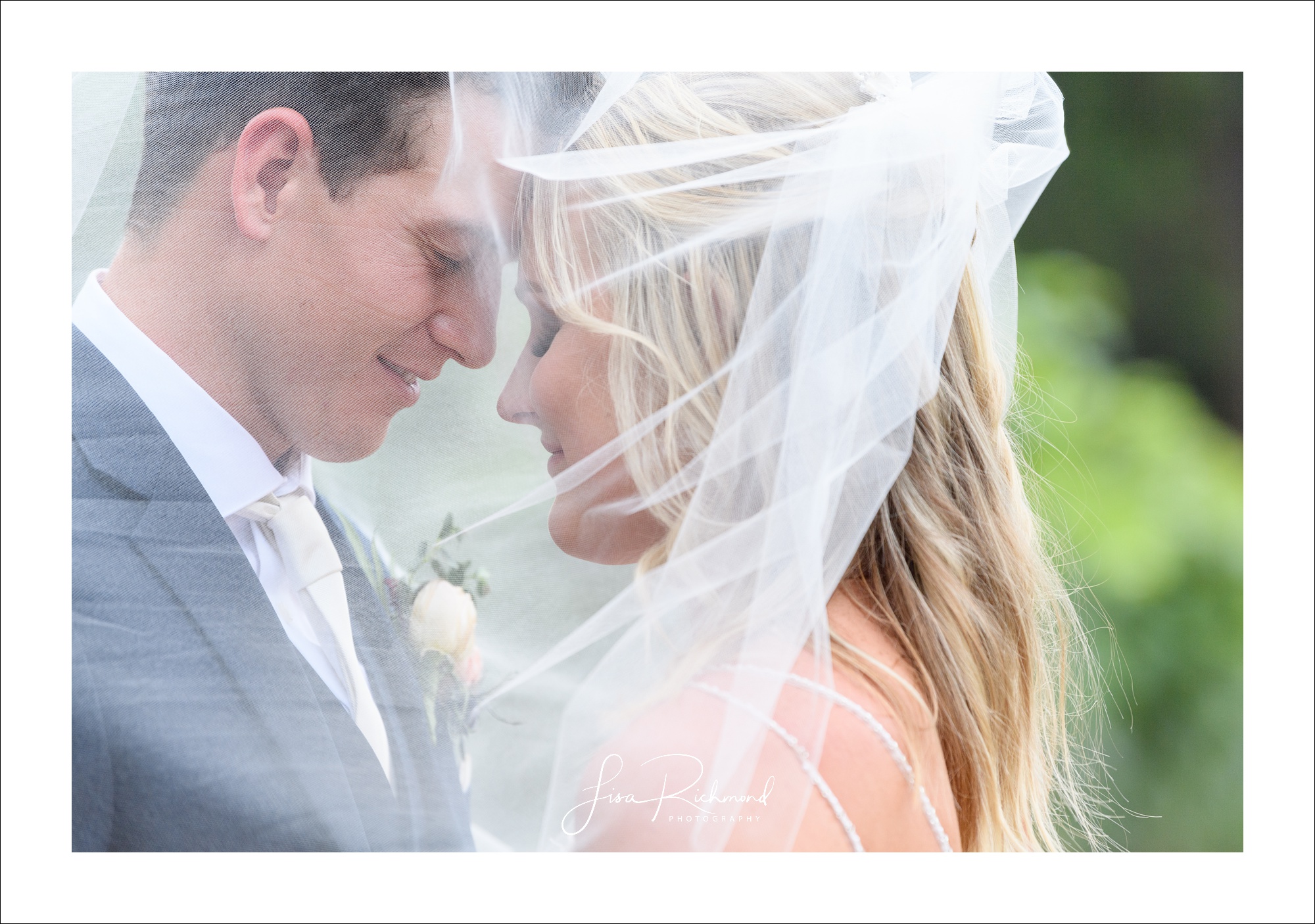 Timing is everything and it seems Brittany and Derek Delfino have that pretty much dialed in. While news of the Caldor Fire has all of us in El Dorado County on a day to day, edge, it seemed like a good time to dig into the goodness of this day, July 3, 2021, the day that Brittany and Derek expressed their love to each other surrounded by clean air, an amazingly blue sky and the goodness of family and friends and a sunset like you've never seen.
Perfectly nestled between the first Covid19 outbreak and subsequent vaccinations and the currently emerging Delta variant, it seemed Brittany and Derek had won the lottery. Not everyone gets the gift of timing on their side but these two certainly had it. And not just that, their July date was just about 6 weeks prior to the Caldor Fire which has consumed El Dorado County in evacuations, smoke and fire. Their wedding never had to be rescheduled – I don't know many couples who have had that luck….they really did nail the timing. A good sign.
Brittany grew up on the street where I currently live and back in the day, I photographed her brother, Andrew's wedding when the Kimber's were still neighbors. Brittany called me in 2020 to see if I was available on July 3, 2021 for her marriage to Derek- and having seen their recent engagement photos online, I was excited to be asked. Just a few years earlier, I had met Derek while I photographing his senior pics. It's fun knowing the families and friends who are coming together to celebrate a marriage. It's fun being a local at a local wedding. There's an inherent trust and it makes my job so much easier and so fun, too.
A beautiful rehearsal dinner at the Delfino home in Apple Hill the night before gathered everyone together for this special weekend. The toasting and roasting continued into the next evening where belly-laughter and tears were experienced by all at the gorgeous Delfino Farms.
I know this is a long blog post. I wanted to do that for Brittany and Derek.  So many emotions, so many details- this wedding was amazing with gorgeous everything including the love, kindness and sweetness of the newly married couple.
A big shout out to the team of professionals I worked with on that steamy, 100-degree day. They are listed below and their work is highly recommended. A special shout out to my team of photographers, Erin Miller and Jaz Leddy. These photographs represent all of our work.
I'm on day 11 of being evacuated from my home in Pollock and am looking for some internet with a fast upload speed. Once found, all the gallery images will follow. Those shown here are my favorites and ones I believe tell the story of the day.
Congrats Britt and Derek. You two were amazing to photograph and even more fun to work with. Thank you for your kindness, understanding and patience while I got this one out. I wish you the continued gift of perfect timing.
Photography by Lisa Richmond, Erin Miller, and Jaz Leddy
Second Shooter: Erin Miller
Photographer's Assistant: Jaz Leddy
Venue: Delfino Farms 
Wedding Coordinator: Danielle Dees
Videographer: Johnny Syres
DJ: Steve Boutte
Floral Designer: Melissa Cowen, Placerville Flowers on Main
Cake Designer Name: Taylor Maxon, Taylor Made Desserts
Hair Design: Bombshell Hair Salon
Make-Up Design: Vanessa Luna
Catering:  Off the Vine/On the Road 
Rentals, Staging: El Dorado Hills Party Rentals