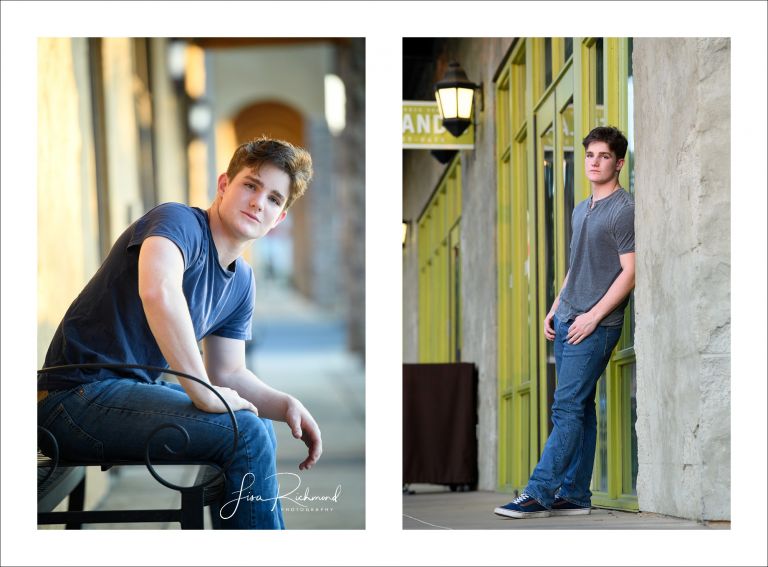 True or false, I was at Jake's birth?
TRUE!!!!! It's always true.
Eighteen years ago I witnessed this super handsome, young man enter the world while my friend Danielle, mostly effortlessly, treated each contraction like a minor 1-minute inconvenience, pausing slightly before continuing where we were in conversation while Kris, Danielle's husband ordered up a pizza….
OK, if you know me, you know that this is a comment dripping in sarcasm and maybe a nudge of truth. Actually, truth is, I've been friends with Jake's parents since our kids were infants…WAY back in the day. And to get back to Kris- LOVE Kris! He's a super supportive partner, birth partner, and dance partner…he was just hungry… fueling, if you will. I adore these two and their family and it was fun to easily slip back into our typical banter during Jake's session.
Jake is a senior at Oak Ridge High School and is interested in pursuing a career in modeling as well as in the plumbing trade. So this session was twofold. We chased the light while my daughter/assistant Jaz and Danielle caught up and threw out one-liners as required (and sometimes more). Jake didn't miss a beat, clearly cut from the same cloth as his parents both in personality and in looks. The whole session I was commenting on how much he looks like Kris and after looking at these photographs, it's Danielle that I see. Jake enjoys working out at the gym and playing disc golf…sound like Danielle and Kris?
Jake, wishing you a wonderful senior year and I can't wait to hear how your modeling opportunities grow. I know they will.
Love you guys 🙂