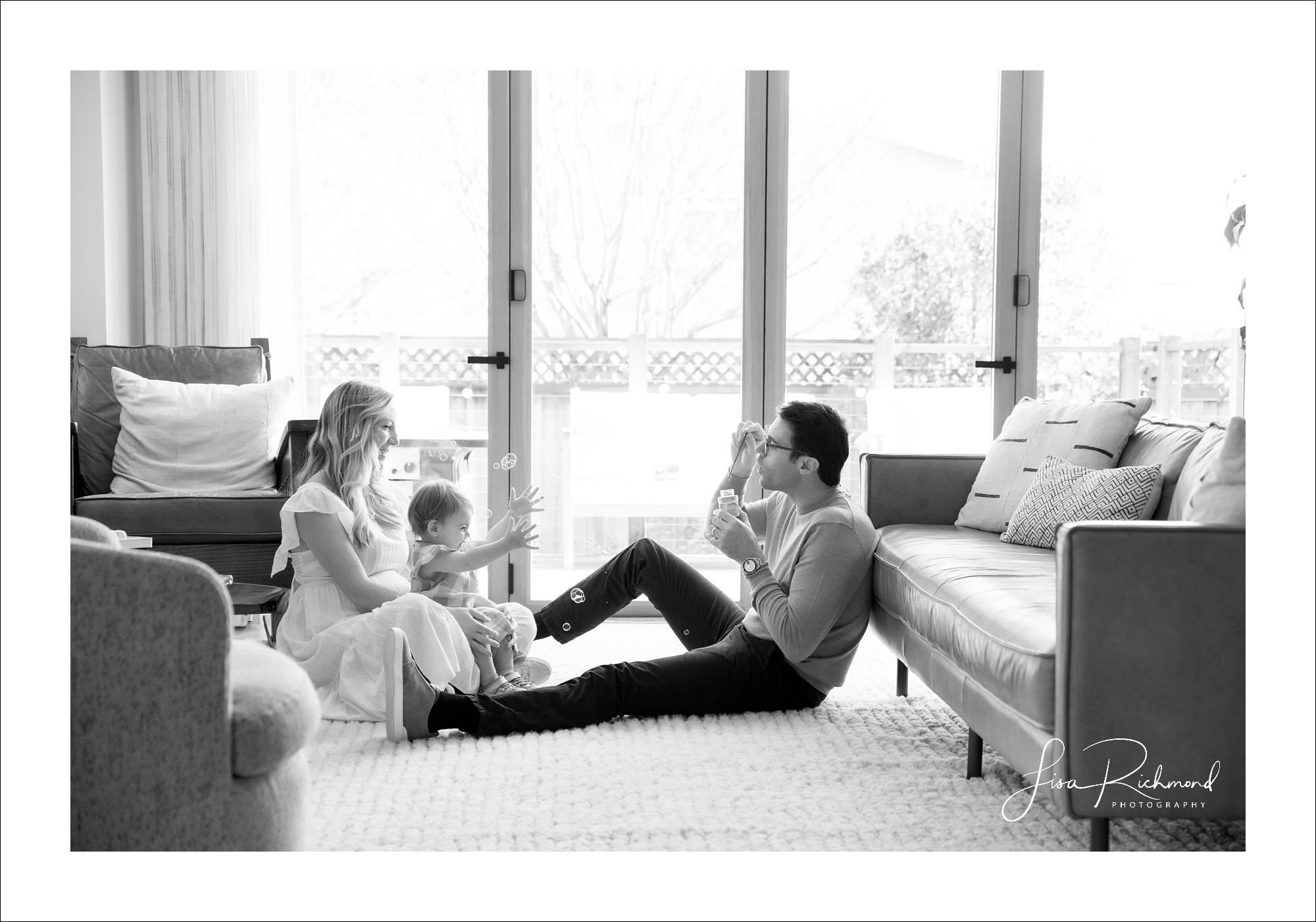 A week or so ago I met up with Marielle, DJ, little Ella and their doggie Ham (Hamilton, when in trouble), at their new home in San Carlos. Nancy Palmer(TheAgencyRE.com), their real estate agent gifted them a session to celebrate both their new home and their impending arrival. It was fun to make the trip down to see several Bay Area clients as well as a handful of friends in Oakland for the weekend.
The light streaming into their new home was to die for not to mention a beautiful and sunny day after so much rain. Nervous like many clients, exclaiming that they didn't know what to do in front of the camera, they quickly sorted out that playing and loving on Ella and each other was a natural way to get started. It was easy for them and sometimes just announcing your nervousness is the best thing. Bubbles were Ella's favorite.
With their new baby arriving soon- it was the perfect time to document this time in their lives. Things change so quickly. Thank you Marielle and DJ for inviting me into your beautiful home. I loved getting to meet and work with you. Wishing you all a lovely birth and so much joy with all that is ahead of you. Lucky kids. Yup.
Your complete gallery will be ready for you soon.