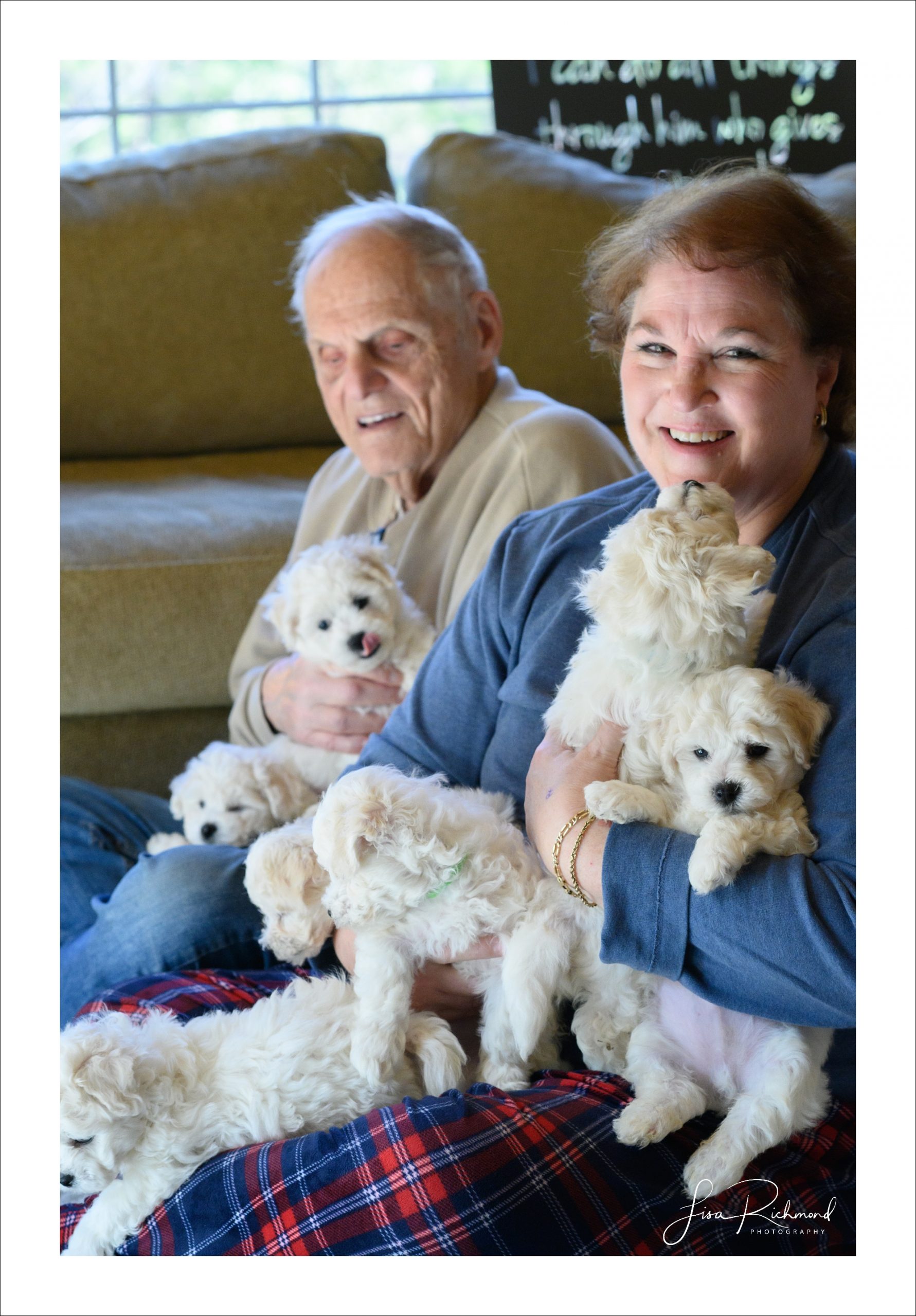 It's puppy time. Bring on the Bichons.
Getting to spend a couple of hours smothered in puppy love was just what the doctor ordered after all of this snow and rain. I was so glad when Laura asked me to come out to visit before they all those fluffy white cuties went to their new homes. All my friends kept asking me if I picked one up for our home. Having just got both of our kids into college, my response was "I'm done child-rearing for now, but they sure are sweet".
Much love to you and Martin!