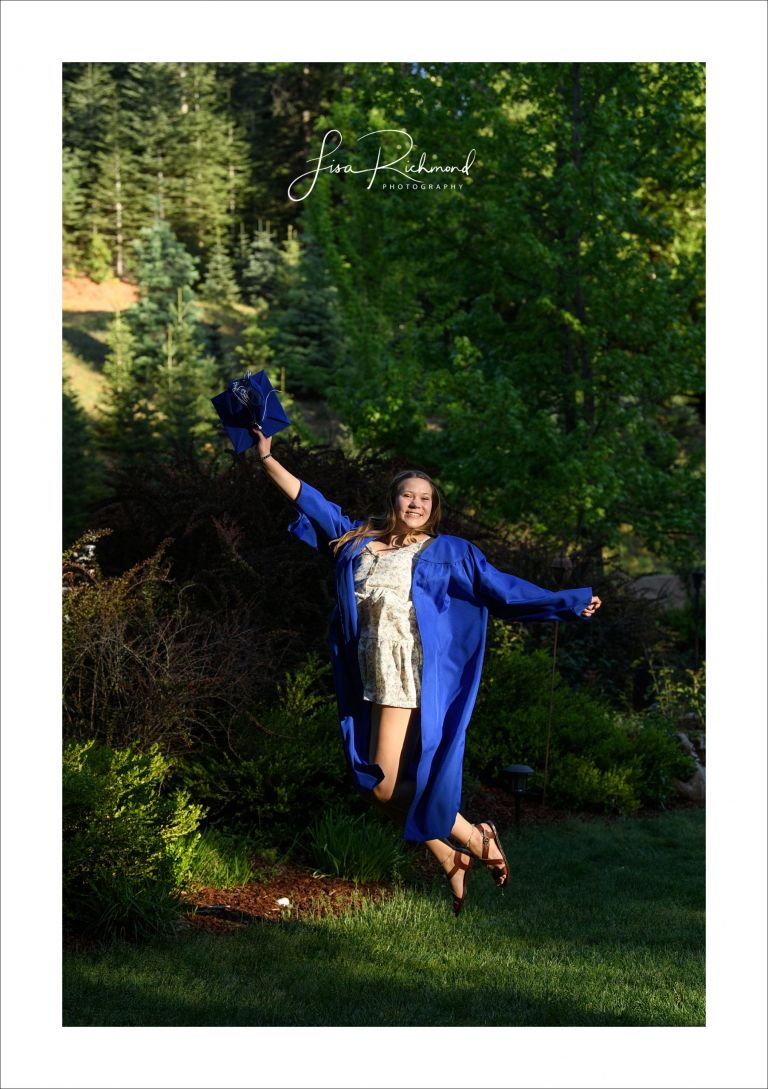 Like several of the graduates I've photographed this year, I've known them most of their lives as my kids grew up alongside them through Pinewood and Sierra Ridge (friends, band, drama, school dances etc). I was excited when Rita reached out about senior photographs for Holly as it's even more fun to work with seniors I know. It really warms my heart to capture these milestones with my camera.
This year also marks Ricky's 8th graduation from Sierra Ridge and we decided to capture a few of him too…and…er, em… "Jimmy" the beloved tuba that Ricky will have to leave behind at Sierra Ridge when he heads off to freshman year at El Dorado High. He will continue playing in the band in high school.
Of course, the night before, as much as Rita tried to back out of taking a few mom and kids' photos ("working all day", bla bla bla), I was able to get her to come prepared for a few pics(and there may have been some guilt involved). In fact, years ago when Rita worked with me in the office for my photography business, I believe she wrote a blog about moms "getting in the picture". You really just have to do it- no time will be better than the present time. Admittedly, I have to tell myself this too. Living by our own words 🙂
Holly graduates this May from El Dorado High, Class of 2021. A graduation, a real in-person graduation. She has danced all of her life and currently enjoys Irish dance. In addition, Holly has cheered for El Dorado for four years and was the captain of cheer this year. The "captain of cheer"…I like that! She has that type of heart.
If I didn't mention the Colorado Avalanche– I think I'd be in trouble. Holly is a huge fan!
While a bit undecided about next year, Holly has committed to Boise State but still considering a year or two at Community College. She'd like to work with kids in speech pathology.
Congrats to Holly and Ricky not only for their respective graduations but for being great kids in our community. I can't wait to hear about all of the amazing things you will do. Keep your hearts open and adventure far and wide. (you've got this, Rita)