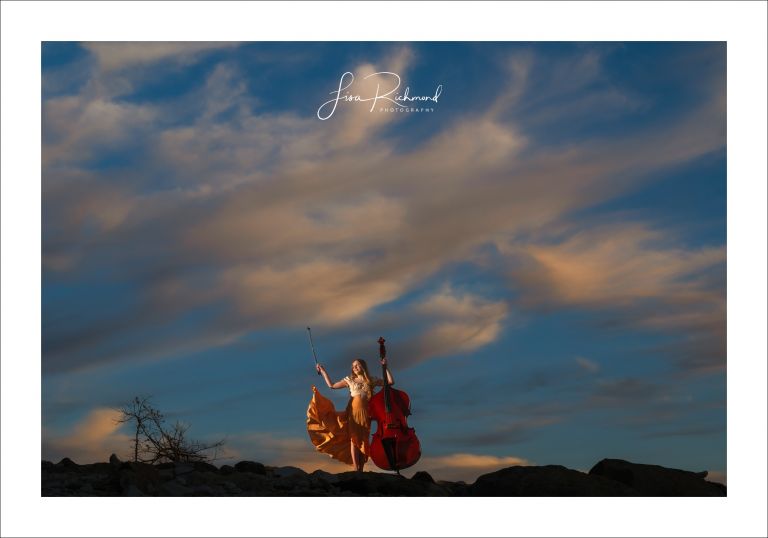 I've loved music all of my life. From making up dance routines during middle school recess to jazz and modern dance classes to dabbling on acoustic guitar and electric bass, to musicians being my muse for my photography major at Syracuse to having 3 bands rehearsing weekly in our off-campus basement, to being a manager for a popular band in college, to moving across the country with that very same band, to attending an uncountable number of live concerts, to shifting to live sound engineering in the Bay Area and then building out a 16 track two-inch/ Digidesign recording studio in an Emeryville loft where I engineered and produced hundreds of recordings for 15 years from 1992-2006. What a ride. Wouldn't trade any of it for anything.
This is all just to say, this session with Allison was my jam and I've been waiting/hoping for the call for years. What photographer doesn't love a talented musician with an upright bass? I so enjoyed sharing the creative process with Allison, and also with her parents, Jeff and Connie. We did most of this session in one evening but due to some sort of dumb luck (yeh, that's what we'll call it), we came back a few evenings later for the session in the clouds which involved waiting for the right evening sky. I'm grateful to get to do what I love and to be able to provide this kind of flexibility for my customers.
Allison is a sweety and I've known her since she was a little tyke as our daughters went through grade school together. She's had an instrument in her hands since I've known her and even back when she was seven or so I photographed her with a very styling electric guitar. I wish I could find that shot right now, I'd post it here. We spent most of these two sessions joking and then giggling in the evening light to create the image above. Many thanks to Connie for being the "Grip" on this session and for giggling too.
Allison writes, sings, plays guitar, and has been playing upright with the Folsom Lake Symphony for just over a year and a half which is quite an accomplishment for anyone, but also someone her age. She's got the whole package including talent, dedication and parents with 300% support. I can't wait to see where she takes these coming years, because it will be really cool and exciting. Watch…and listen for Allison Keller. Congratulations Allison and thank you!
** special thanks to Ember Leddy for assisting on the first session