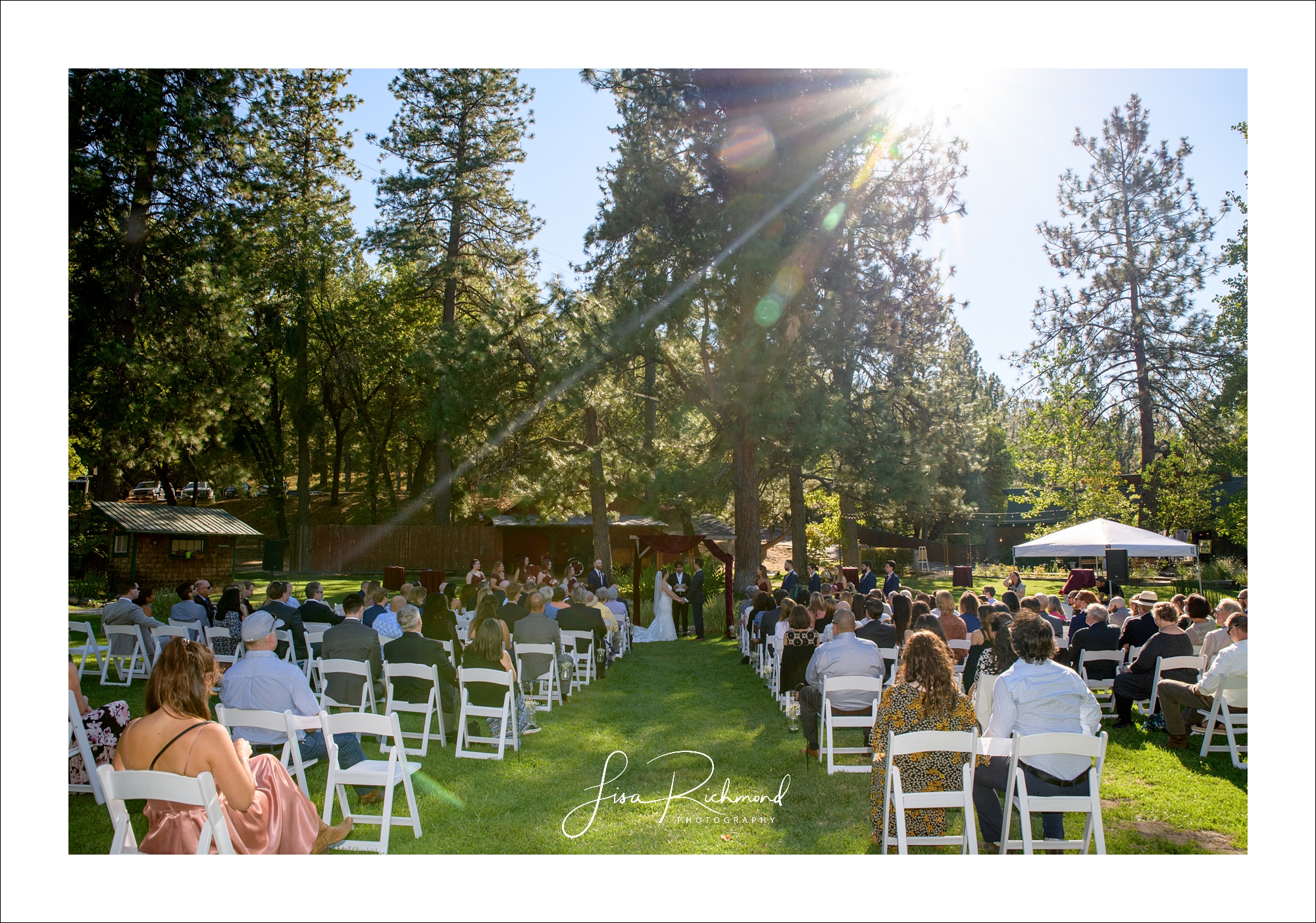 September was a fun month for me as I got to photograph the weddings' of two local families I have known for a long time, AND at the same location, BUT on a different day, and NOT to each other.
First up were Megan and Avery at the beautiful Shadowridge Ranch, definitely one of my new favorite venues. There are so many ways to utilize their large property at Shadowridge giving each couple a chance to put their own touch on it. If it rains….Shadowridge Ranch has a rain plan too. That's pretty cool. As a photographer, the venue provides lots of choices with natural light and locations to create photographs.
Fortunately, it did not rain, but the #CALDORFIRE did shut down the whole venue for two weeks due to evacuations just one month earlier and no one knew how long that would be. In addition, we had originally met in early 2019 to discuss their wedding which was then covid-canceled in mid-2020. It was certainly a crazy time. And, like many couples in 2020, Megan and Avery chose to marry in 2020 but have a very small, "ceremony-only" and save the big dance party celebration with their extended family and friends when it was more covid safe. In fact, to be even more conscientious of the health of their guests, they required vaccinations. Nothing like planning multiple weddings due to the pandemic and then a natural disaster. Their 2nd Save the Date card said, "SCRATCH THAT- SAME TIME, SAME PLACE, NEW YEAR".
Megan and Avery have weathered many storms together and through it all, they seemed to gracefully roll with it. Undoubtedly there had to be stress, not to mention Megan is a nurse, but the kindness of these two was always at the front during all of our communications over the last two years. From a pandemic to a natural disaster these two arrived at their 2021 celebration ready to seal the deal. And they did.
September 18, 2021 was a gorgeous, fall day blanketed in cool temperatures and sunshine. Megan looked absolutely stunning and settled into adult life, but just as beautiful as the high school senior I captured back in 2011. Her father Jim proudly walked her down the aisle. Avery was standing in front with that big, bright, infectious smile that shifted to a more serious expression when he saw his bride approaching the aisle, taking in each moment. You could feel the energy in the air and it was clear that their friends and family were happy to finally be there, with them, to celebrate.
The ceremony on the lawn was officiated by Avery's brother, Rory. It was not only personal but humorously memorable too. Just look at that photo of the two of them cracking up! Yummy Mediterranean food was crafted by previous work friends of Megans' from Falafel of Santa Cruz, and the cake and desserts were baked by Megan and her family. After the toasts and first dances, DJ Steve Boutte sent the big ol' dance party into high gear and the party that they had originally planned on, began and continued into the evening.
Much love to you two and your families. It was a great honor to be there and celebrate with you. Congratulations. I know this is a large sneak peek- I hope you enjoy it.
Erin Miller: 2nd Photographer,
Shadowridge Ranch: Venue,
Steve Boutte Productions: DJ,
Deanna Santana: Floral designer,
Carol Byers: Cake Designer
Falafel of Santa Cruz: Catering,
Kari: Day-of Coordinator
All photographs by Lisa Richmond and Erin Miller