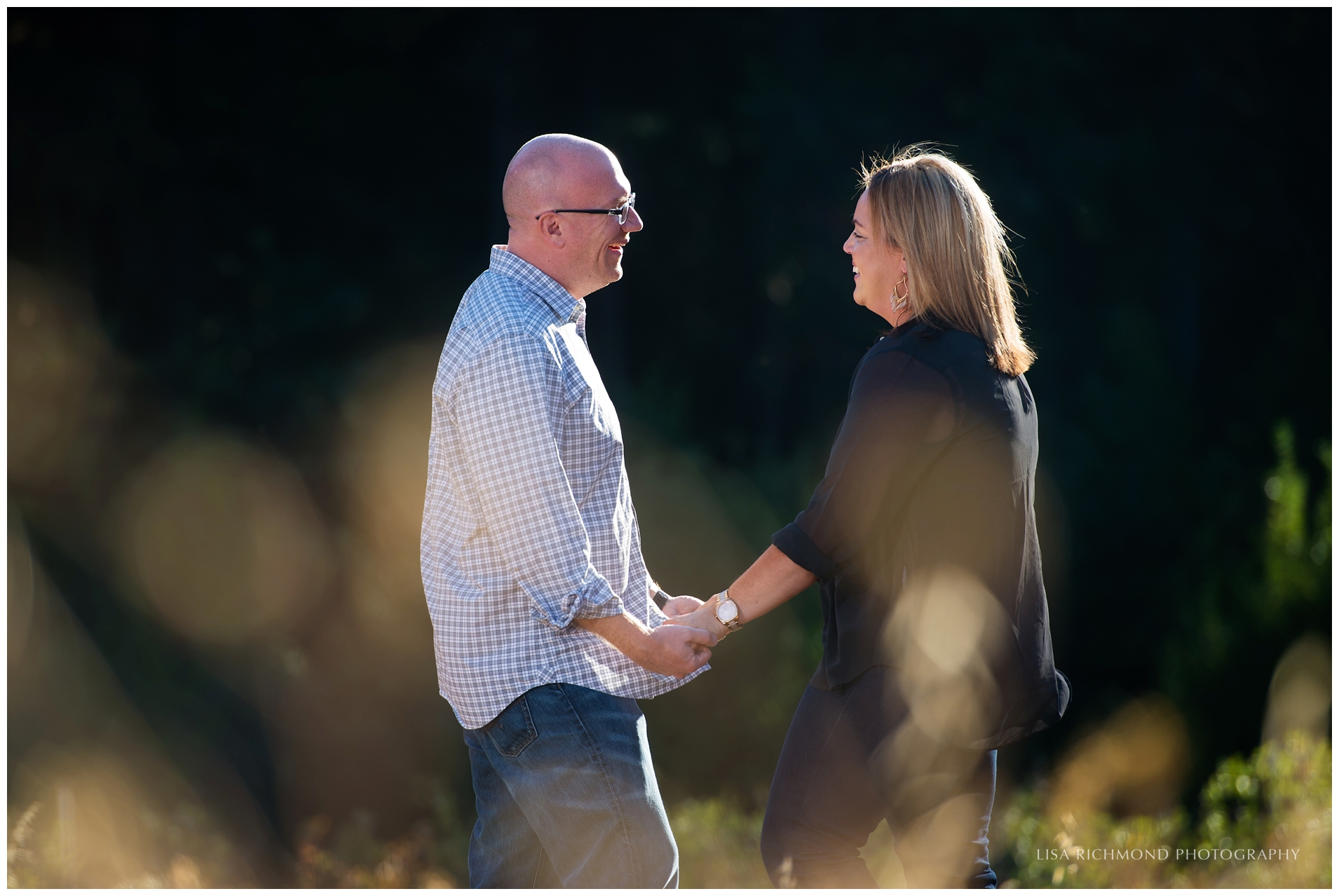 Melanie and Mark's Flower Farm Inn wedding is just around the corner and we got together recently in Apple Hill for a sunset engagement session.
Usually when I begin my sessions, I ease into them. A little chit-chat, some pleasantries exchanged, giving everyone the opportunity to relax before the camera turns their way. But I purposefully chose to forego that with Melanie and Mark because, right where we met was the most amazing patch of golden light illuminating a picnic bench. I hurried them straight from their car (where they were wrangling their dogs after a drive up the hill) and over to the bench to catch the light before it moved on, as it does so quickly at that time of day. I'm so glad I did!
Working in a bit of reverse, we decided to slow it down then, moving on to Jack Russel Farm Brewery for a drink before chasing the light around the rest of the orchards in the area.
We ended our session juggling apples. I told Melanie and Mark that, if they could juggle them back and forth between them, then I would give them a discount on their wedding photography. They only half joked that I didn't have a lot of confidence in their juggling skills. But it made for some great, lighthearted images anyway.
So looking forward to capturing this fun and easy-going couple's big day in just a couple of weeks.