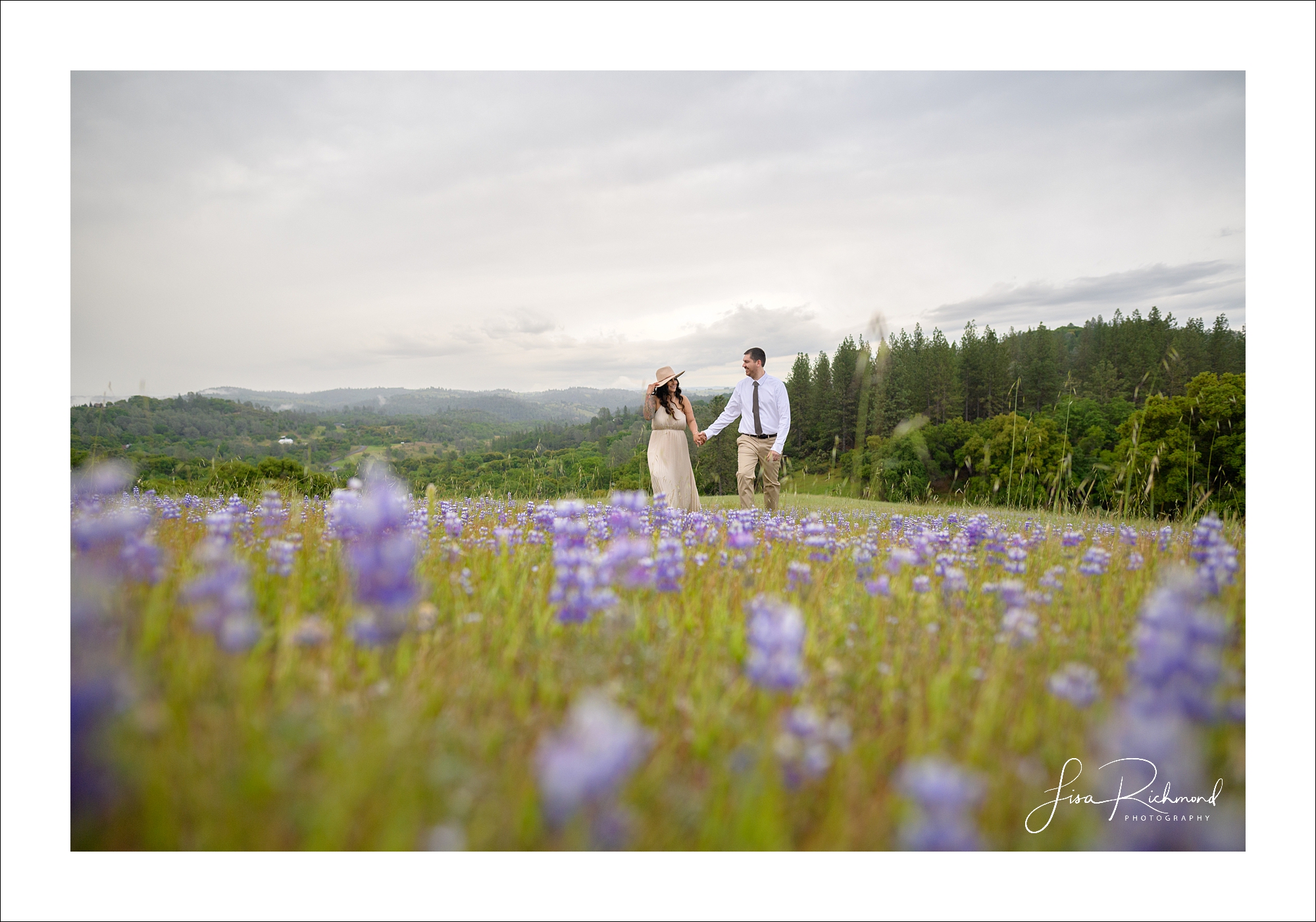 These two are such an easy going couple. We got to play around at their amazing wedding venue in the sprinkling of rain for some engagement photographs, a week ago. Cory and Jessica are exchanging their vows this fall at Black Oak Mountain Vineyards in Cool, Ca.
Cool, huh? Oh, and we found lupines!
Looking forward to it all, Jessica and Cory.