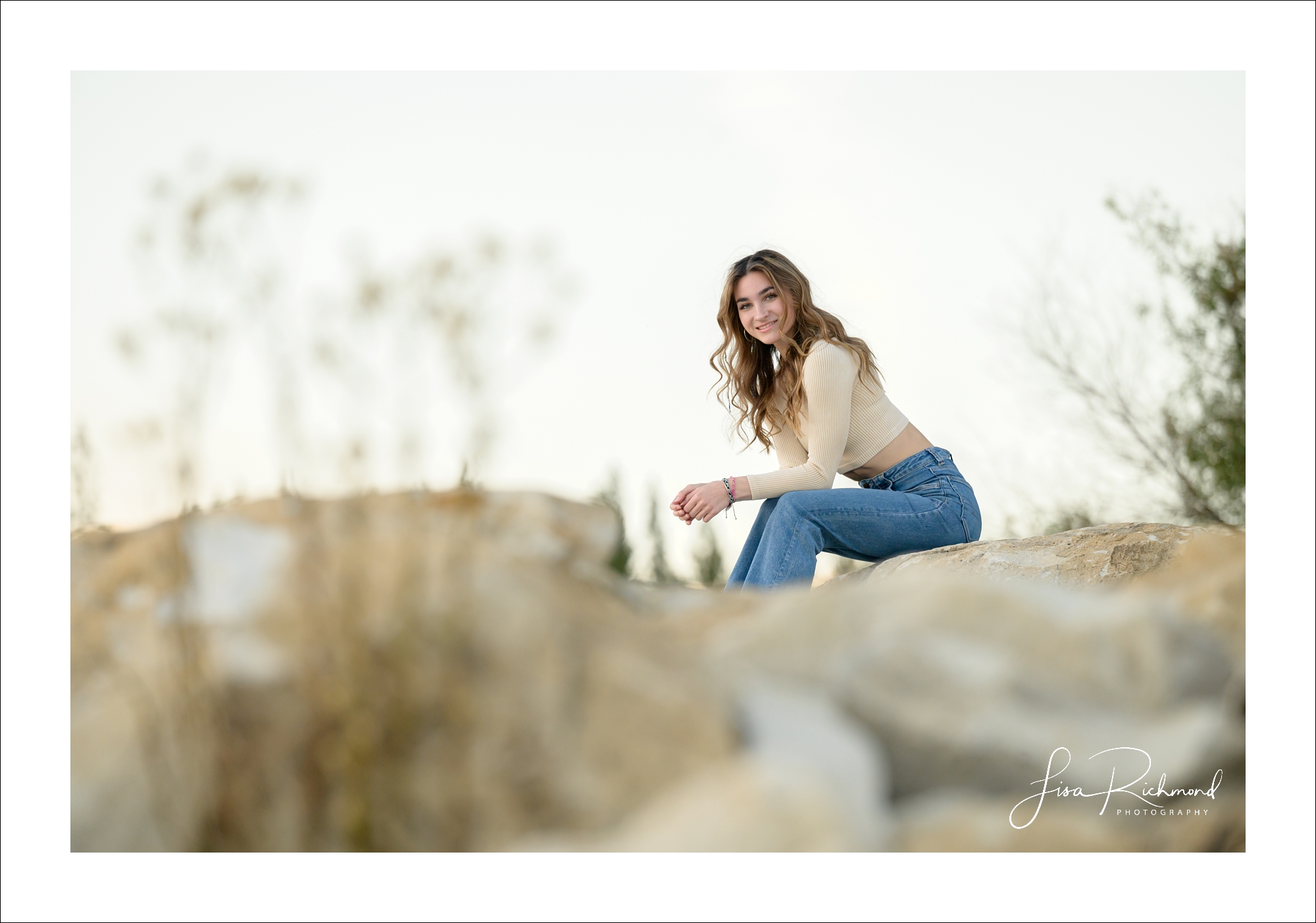 It was great to get out with Erika and Ella (and mama's Christine and Natalie) who chose to share a senior session. I love these sessions and especially experiencing how good friends support each other. I've known Erika and Ella since they were in kindergarten as they played soccer with my youngest daughter, back in the day. I think my husband was an assistant coach with Erika's dad. Anyway, it's amazing that here they are, putting the finishing touches on high school and ready to jump into what is next.
I hadn't seen Erika in many, many years and while you can somewhat still see that little girl you once knew, and the clear resemblance to her mom, I smiled in amazement and felt instantly how much time had passed. Erika is gorgeous, sweet and confident- all wrapped up in a lovely package. And…those green eyes!
According to Erika, "the best part about high school was learning and growing not only academically, but with learning how to deal with important life experiences that will help me in the future. Friends were honestly what made high school the most memorable experience and I'm incredibly grateful for the ones that have stuck by my side, and made these school years so fun."
Erika enjoys running track, going to football & volleyball games, and attending dances.
She's also headed to the coast somewhere to pursue an interior/environmental design major maybe somewhere in California, Hawaii or Florida. She loves the beach too, just like Ella
Erika wanted to make sure "to give my loving parents a special acknowledgment for always supporting me and loving me throughout my life, and especially during those challenging high school years. Love them so much?." I can't wait to hear about your next adventures!
.