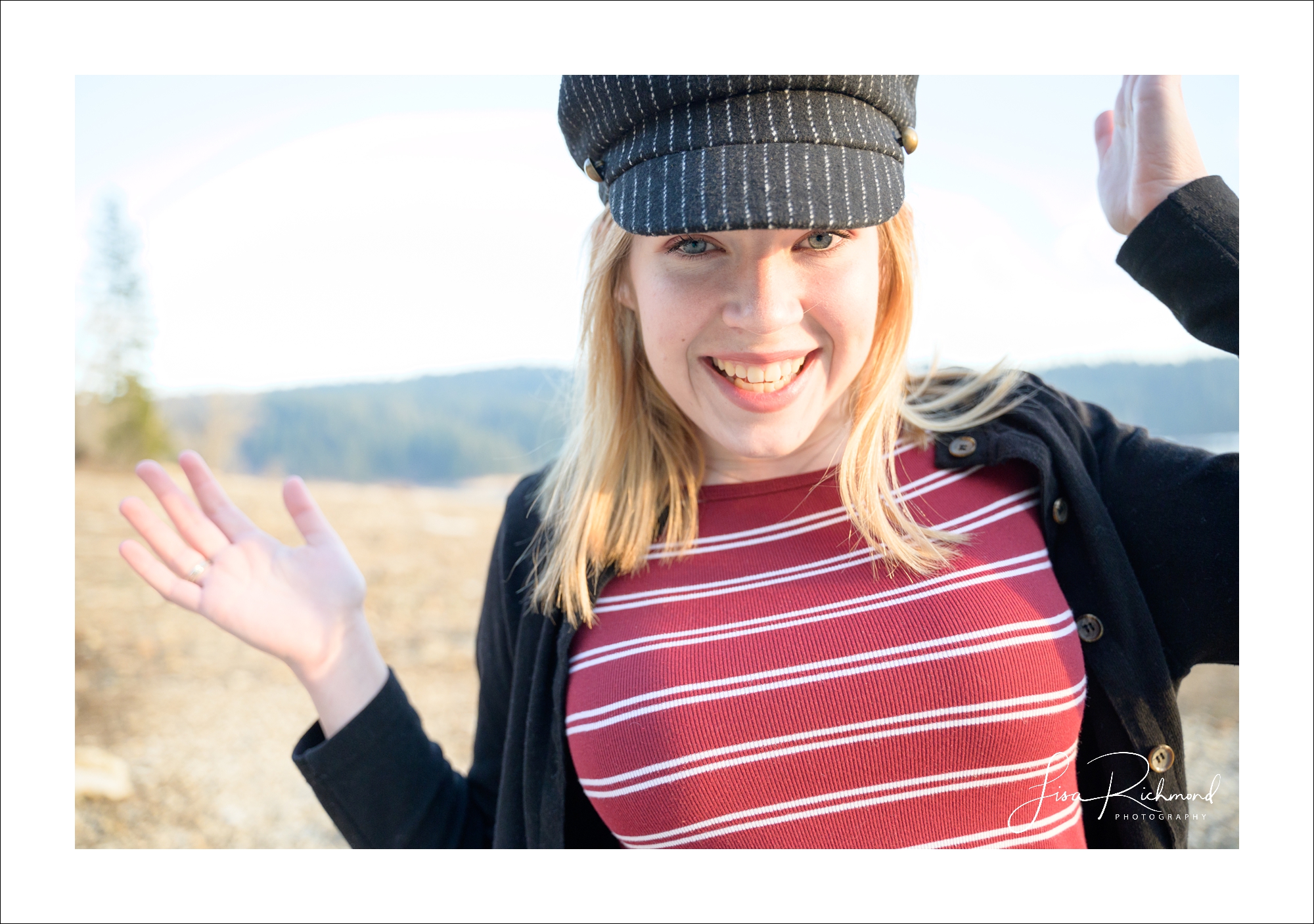 So far, Ember and I have been out for two senior sessions….one of the perks I imagine of having a mom who is a photographer. The first session was in downtown Sac with her good friend Fiona and then we went out again to Sly Park Lake while I was testing out my new camera, a Z6ii, mirrorless. The next session I promised her is with her famous and spoiled cat, Trouble…so stay tuned. It's sure to be a quick one.
I can't believe my youngest is now a high school senior and graduating this May from CUP in Placerville. I love so much about Ember but mostly that she has a big heart and is empathetic. She has always been this way. She genuinely cares about people and has spent the last two years providing groceries and other errands for two locals who are immune-compromised. She pours her heart into all that she loves; friends, family, writing, and her cat. She can sense where you are emotionally, even a mile away. She rubs my shoulders when I am eight hours into sitting at the computer.
I've been lucky to have Ember out in the field with me over the last two years and she has picked up very quickly how to be a great photography assistant… staying one step ahead of me, and always sensing what the client needs. She has an intuition about what to do. I've loved having her home for the last two years and watching her confidence and creativity bloom.
In college, she plans to study Film and Screenwriting and we are now just at the beginning of college acceptances coming in (think positive!).  I know there are some top choices but I also know she will excel anywhere as long as she wants to. She has always stayed on track with school work and it's rare that we need to remind her about anything. I actually count on Ember to remind me about things LOL – what a blessing!  Responsible, independent, creative and smart… and my buddy. If I'm being honest, sprinkle in a bit of humor and sarcasm… and sass too. Oh, and look at how beautiful she is, and that smile. I am so proud of her and grateful to get to be her mom. Where did all the years go?