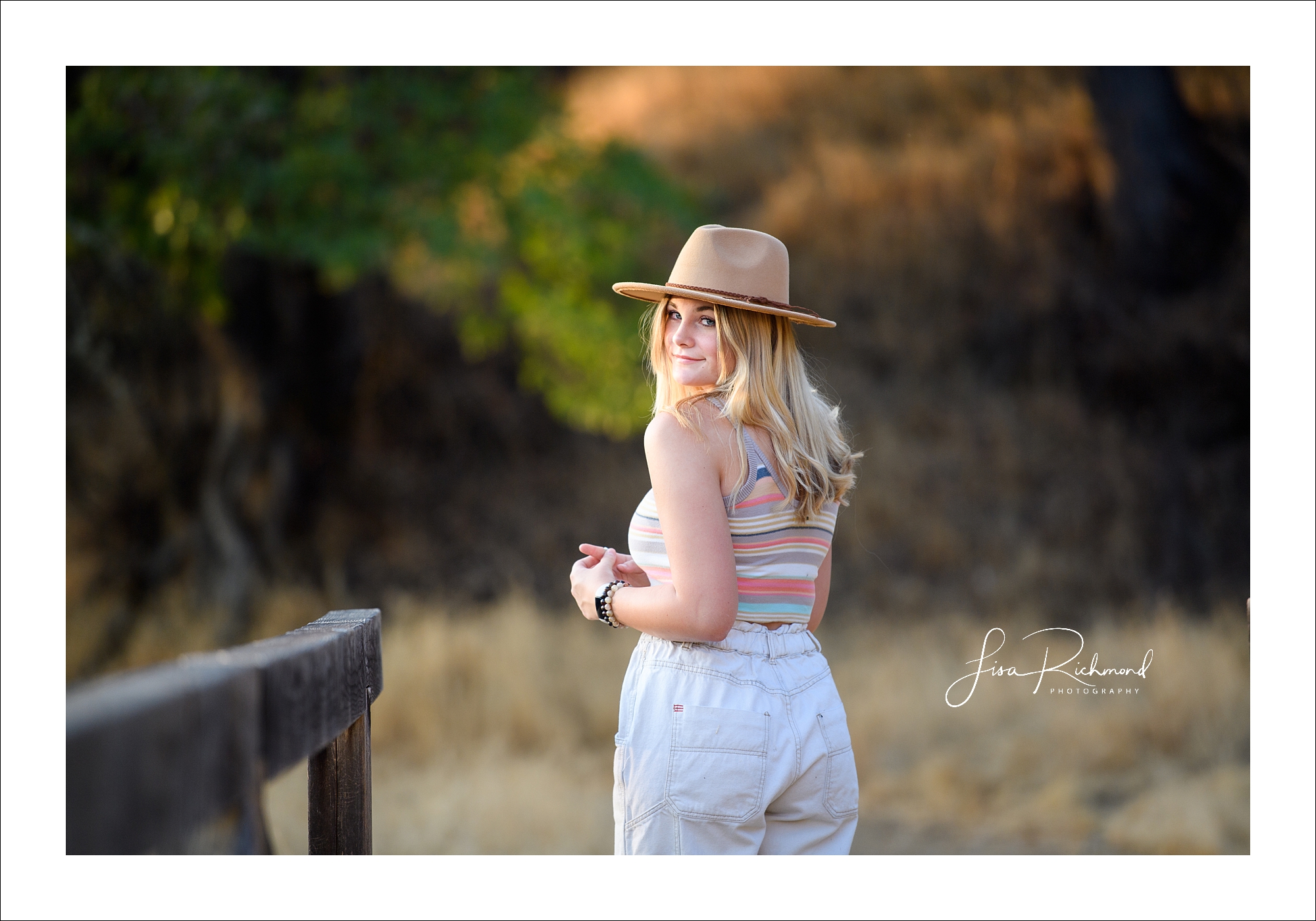 I was supposed to meet up with Ally sometime during the height of the Caldor Fire in our area but with my two-week mandatory evacuation and Ally's moms work with the El Dorado Foundation raising and distributing money through the Caldor Fire Fund to people in need, we thought a postponement was in order. I was glad that she booked a 90-minute session as that gave us chance to not only move around Coloma more, chasing the light, but also get to know each other so that Ally could feel most like herself in front of the camera. I'm always striving to find something authentic with each person I photograph.
Ally's beauty exceeds what you see on the outside. She's a ski racer for both Ponderosa High School and the Kirkwood ski team. She's also a member of FFA and 4H, and a gold award Girl Scout. If that is not enough, she enjoys scuba, horseback riding, and spending lots of time outdoors. She has a laid-back style and those eyes and that smile draw you right in.
At this point, Ally is hoping to get to do the many things that make up a typical senior year that the previous graduates did not get to do because of Covid. These kids have been through so much and I imagine that it gets tiring being called resilient when all you want is normalcy. After graduation Ally's first choice is to study marine biology at UC San Diego and I bet she will….
Ally's mom joined us for the session and I got to capture several photographs of the two of them together. Congrats Ally. I can't wait to hear how it all goes for you!