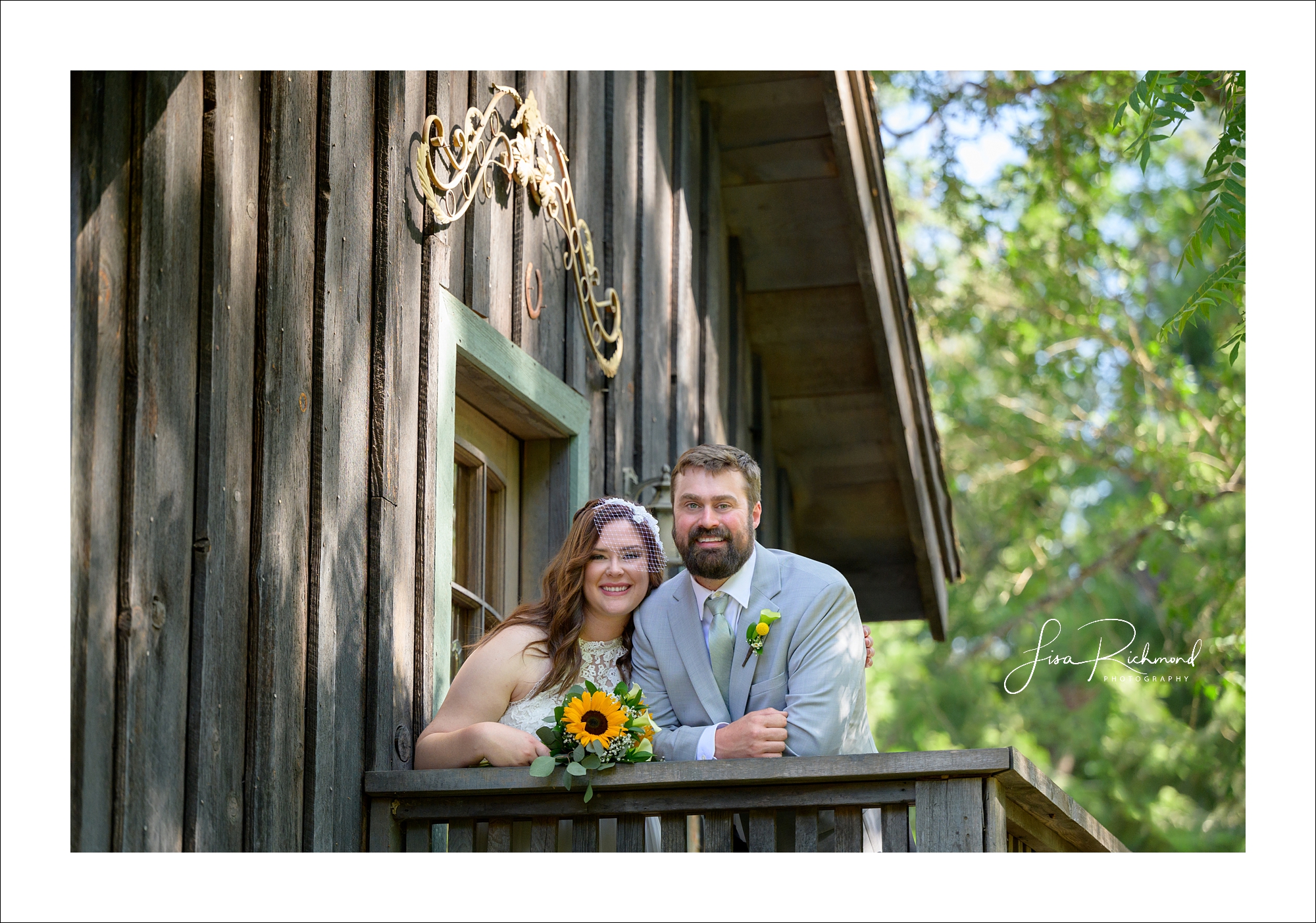 Who doesn't love a wedding reception that spontaneously erupts into a conga line? Add in some wedding favors of stick-on mustaches and royalty hats- oh, yes, please- sign me up. Apparently, this is also Van Erden Thanksgiving tradition and the energy was celebratory and perfect – just the kind of impulsive fun I believe Erik and Ashlie were looking for to seal the deal.
They were also looking for a beautiful location with a relaxed vibe to be married in. They wanted a place where their family and friends could celebrate alongside of them and a place where they could both relax and enjoy finally making their union official- a place without a lot of fuss. Fausel Ranch is just this. Deanna from Fausel Ranch runs a tight ship but it's always at an easy-going pace, and she's always having fun doing it. I love that about her and about Fausel Ranch. Photographing a wedding there is like going home.
It was a hot weekend. Ashlie and Erik were dressed and ready to roll when I arrived with my neck fan on high, and fully hydrated. The funny thing, during the day when I shared the cool air with Ashlie, she thought I had been wearing headphones all day. The thought of jamming to tunes between shots cracks me up (..gimme one second, after the chorus…). They opted not to do a first look so I spent time with Ashlie and her side of the wedding party and family capturing all the images she wanted and then the same with Erik's side all before the ceremony.
Not too long after, their guests arrived and everyone took their seats. Ashlie's dad, Noel waited at the bottom of the bridal room steps for her to appear so he could walk her down the aisle to Erik. From a distance, I looked through my camera and saw Erik with his eyes on her, and captured a few of those. The ceremony was officiated by Ashlie's Aunt Cathy.
After the ceremony and some photographs of the new couple, a delicious dinner was served of fire-grilled pizza from Andes Pizza. Grant Peterson, DJ extraordinaire kept the party going and even assisted me from the microphone in order to capture a photo of the couple with every table completed in less than one song. It's one of my new favorite things to do- not only does the couple get a photo of everyone at their wedding, it is more upbeat and fun as everyone is in on the game, ready and playing along, not to mention, it only takes about 3 minutes and with great returns.
Once the typical nerves subsided after the ceremony, it was all play and laughter, along with some beautiful tears during the toasts. Congratulations, Erik and Ashlie. Thanks for asking me to capture your joy.
Many more to come but here are a handful of my favorites!
Photographed by Lisa Richmond
Venue: Fausel Ranch
Coordinator/Hostess: Deanna Fausel
DJ: Grant Peterson, GP Productions
Caterer: Andes Pizza
Cake and Desserts: Marlo Martinez, Southfork Eatery and Bakeshop
Hair and Makeup: Sierra Harvest-Gallegos