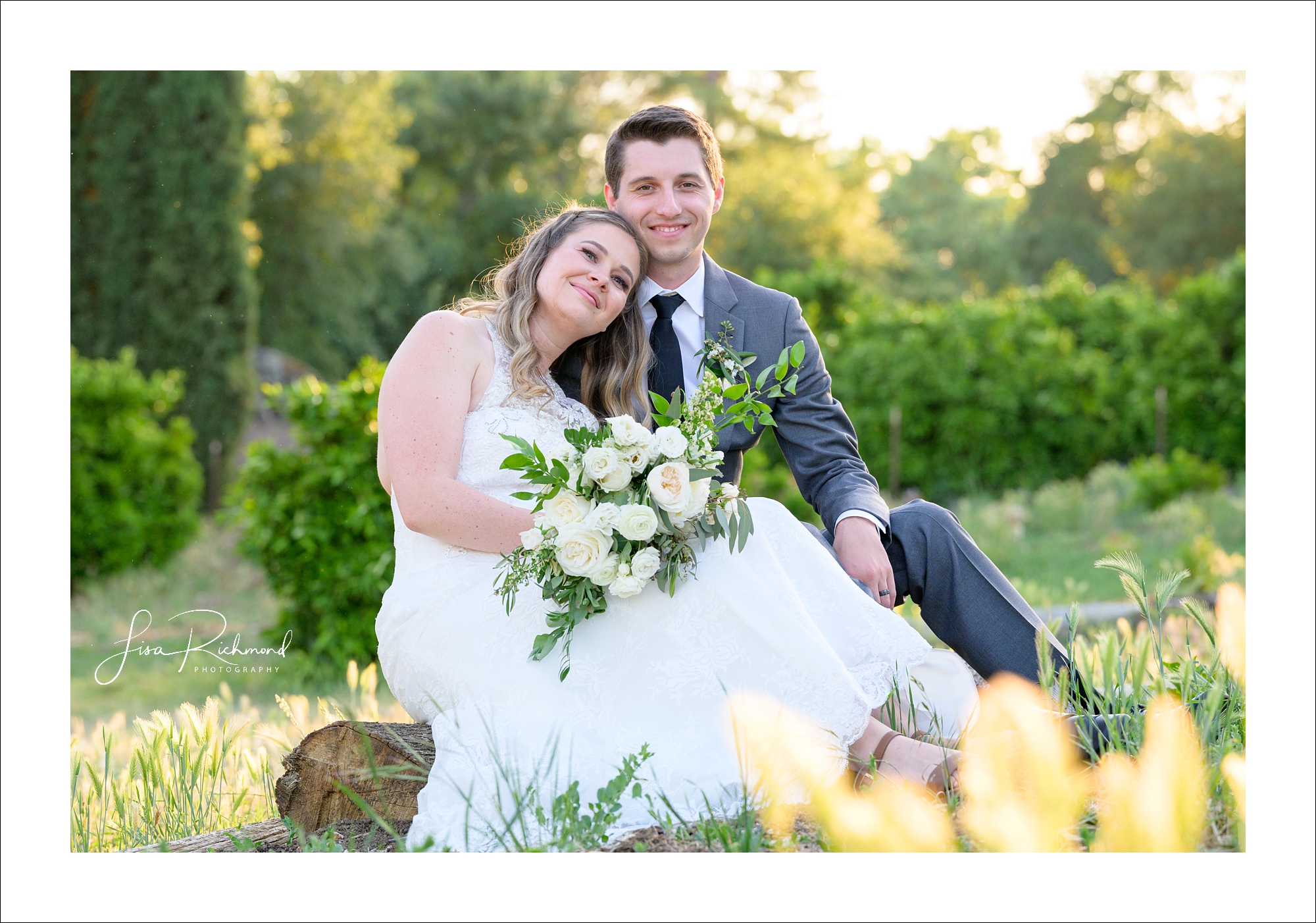 I loved getting to be back at the beautiful Flower Farm for Stephanie and Carson's wedding. Having previously tied the knot in 2020, it was time for the big celebration with friends and family and what a better time to celebrate with Carson's recent graduation from medical school in St. Louis. Oh, and did I mention, they moved to Irvine just a few days before their Flower Farm wedding…talk about ambitious!
Stephanie and Carson dated for many years and then officially married during covid. They didn't want to wait any longer. They were so easygoing with the day and with each other. This made for such sincere and emotional wedding vows. The captured expressions were those of a couple who were already connected- but just as excited for the start of their new California adventures together. Erin and I got to work with not only lovely people but a great team of vendors who all took pride in helping to make the day perfect for them.
After the toasts had everyone equally tearing and roaring, the dance party began and this crew LOVES a dance party. So much fun. Much love and congratulations to you two and thank you! Enjoy your new home in Irvine.
Here are some of my favorites.
Photographed by Lisa Richmond and Erin Miller
Venue: Flower Farm
Reception: Flower Farm
Coordinator: Kristina Foerster, Events by Kristina Elyse
DJ: David Van Enger, Music in Motion
Caterer: Kim Scott, Mama Kim Cooks
Floral: Alysa Demetre
Cake Designer: Marisa Schorer
Hair and Makeup: Morgan Merrill, Morgan Merrill Beauty