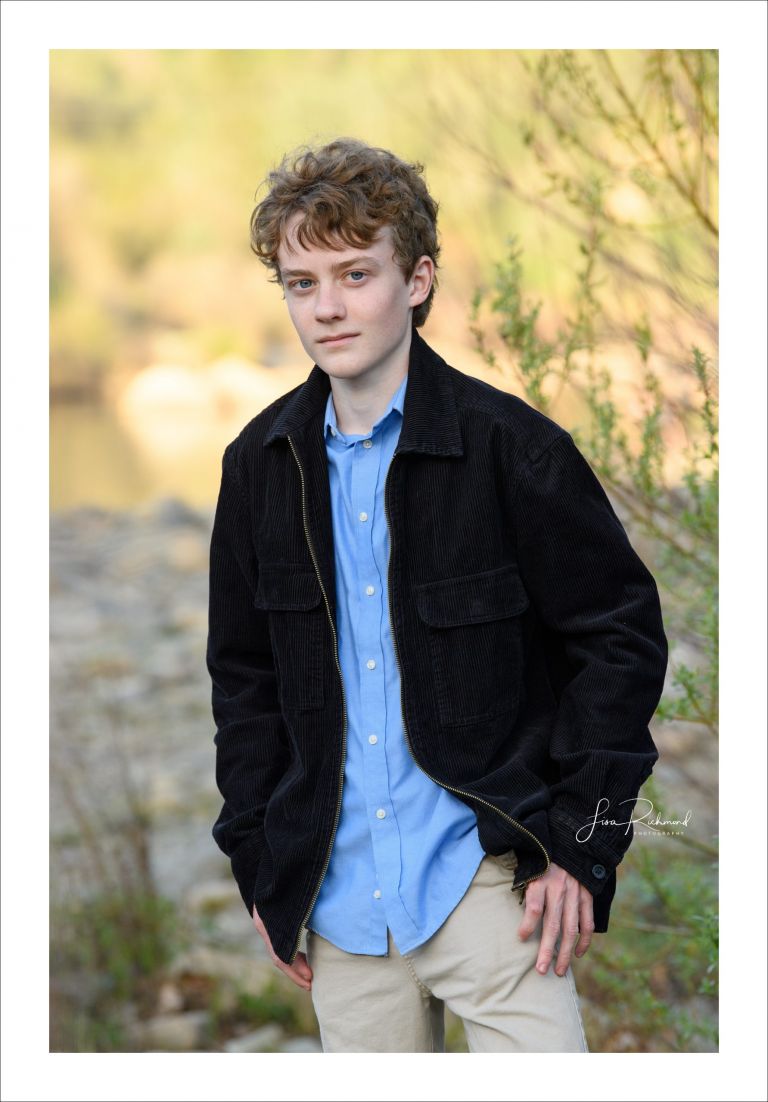 We met Carlo down by the river in Coloma near where he lives to take some photographs to commemorate his senior year. As a student, making it through 20-21 is something to be proud of. As an adult it is hard but honestly, I was able to focus my energies on "around the home" activities- cleaning, tossing, cooking etc. As a high school senior it would have driven me nuts. At a time when you are finding yourself and trying to engage with folks, Covid made it all the more awkward. For the Class of 2021, the promise of an actual high school graduation ceremony sets it apart from the previous Class of 2020. Small steps.
It took Carlo a bit to warm up to us but after we all broke through with each other, Carlo's dry humor had Ember and me laughing out loud. It seemed Ember and Carlo appreciated each other's dry humor. And while Carlo is shy, quiet, and smart he additionally has this charm that shows through when he becomes comfortable with you. It was fun to experience.
He is on both the Debate team and Academic Decathalon at El Dorado High School. He's been all around the world with his travel-loving family and had a tough time answering which was his favorite place to visit. Having traveled quite a bit myself (but never enough) I was a bit green with envy and especially after all the restrictions of the past year. I am missing the exploration of other cultures. Like many in his class, he admitted to major zoom burnout over the last year and wasn't certain if he would attend San Diego State in the fall, majoring in political science, or take a gap year and join Americorps which is like the Peace Corps but serving nationally. His parents were both in the Peace Corps for several years in Central America and in fact, met there. I believe Carlo has his own ties to that trip:) Service and travel run in the family.
If you're down in Placerville, stop by Whistle Stop yogurt and say hi! Many thanks, Carlo, and family- here are some of my favorites.