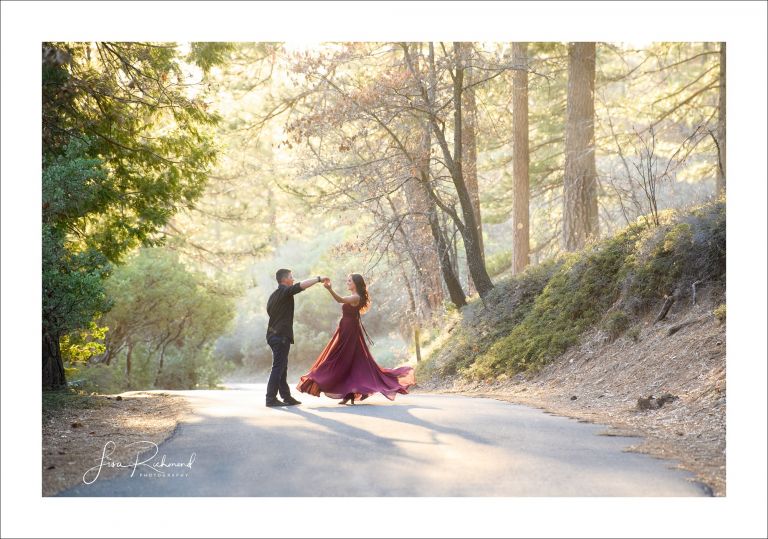 I've had the pleasure of photographing the O'Rilley kids for years, while simultaneously providing tissues to mom, Trisa as she watched each of her 'not babies anymore' approach their high school graduation. Just recently, they cashed in on a Lisa Richmond Photography contest win from years past and I met them all out at Sy Park Lake to capture their growing family of spouses and significant others. At the time, Ryan and Stephanie were not engaged but… just a few months later at Christmas, Ryan got down on one knee and sealed the deal. I'm very much looking forward to a Henderson-O'Rilley celebration at Davies Family Inn this September. It follows another local family wedding at the same location. Makes me smile.
Megan, sister of Ryan and Maid of Honor to Stephanie, joined us for this one as did my assistant, Ember. We bopped around Sly Park Lake looking for light while I coaxed them into playful which ultimately seemed natural to them once they forgot about me and my camera. I've said it before, engagement sessions are so great for this ice breaker- who wants to do that on your wedding day? Sure, I've photographed Ryan before (12 years ago?), but not as an adult getting ready to be married, not as a couple. I loved playing with these two and participating in the milestones of time as they keep moving on. Plus, one can't take a bad photograph of the beautiful Miss Stephanie and her handsome fiancé. Don't worry, Trisa, I'll bring the tissues come this September, too.
For fun, I found the blog from Ryan's senior session and I of course had to include it!