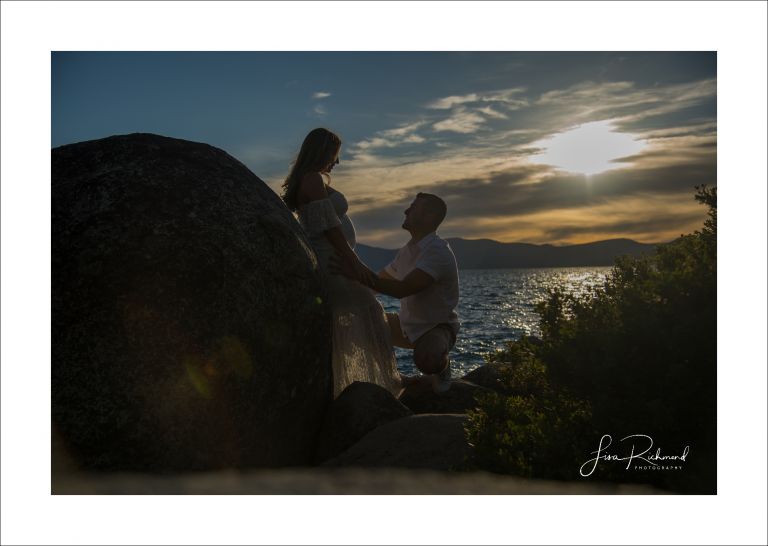 Alot happens in a year.
Jaz and I met up with Elizabeth and Greg at Sand Harbor on their one year anniversary. They got married at Edgewood just a year prior and were celebrating in Tahoe with their first baby, Hudson to arrive in just a couple months. It was a sweet session as we chased around the light and Elizabeth was a trooper! We laughed as Greg "parkoured" around the rocks determining if there was a safe way for Elizabeth to get there or not. Look at his face, he is enamored with his bride and soon to be a mom of their son. He even had her wedding bouquet duplicated for their maternity session. How sweet is that?
I simply loved working and playing with these two…soon to be three. Thank you Eliz and Greg for a wonderful evening. I look forward to meeting up with you all and your son!