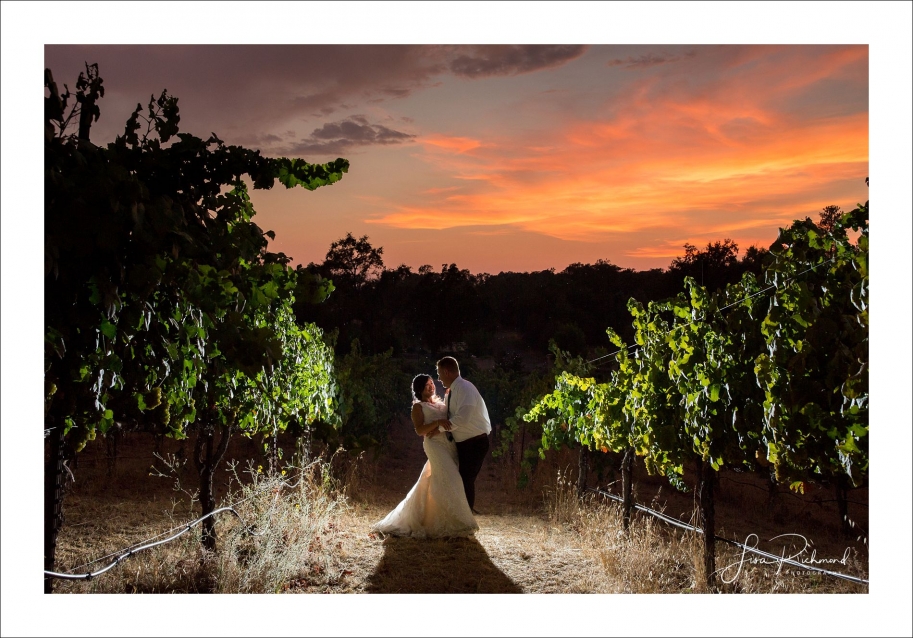 When I first met Jennifer and Tim it was winter and we were trekking through three feet of snow along the south side of Jenkinson Lake, chasing the light during their engagement session.  I wasn't worried about them at all, as they are both runners and into outdoor activities. Adventurous and active couples are my favorite.
David Girard Vineyards is a wonderful location to get married; winding roads, sun-splashed vineyards, and 360 degree views with an amazing west facing landscape. Jen and Tim are wine lovers too. When we arrived, Camino Flower Shop and Cocomont were creating their magic along with all the other staff from Wedgewood. Kevin the DJ and a relative of Tim's was setting up for the evening dance party! Michael, another relative was preparing for their ceremony. Everyone was hard at work getting everything just perfect for Jen and Tim's hilltop celebration.
And who doesn't smile when Jen smiles? It was hard to choose images for this post. Her smile is so warm and bright. The way Tim and Jennifer looked at each other all day long really made your heart melt. Their wedding was full of happiness.
I should have known, going over some details with Jennifer before the wedding, when I asked, "what is the largest family grouping that we will be photographing?" so that we could plan accordingly, and she said "EIGHTY" that this would be a very warm and exuberant celebration of two large families and MANY, many friends. And it was.
They say it is good luck to have rainbow on your wedding day. Perfect. Wishing you both happiness and love as your next adventure begins…all the best.
Special thanks to Jessica for her great eye, calm demeanor and always beautiful work.
Photographer: Jessica Tallman,  Second Photographer: Lisa Richmond, Venue:David Girard Vineyards, DJ: Kevin Issertell at Extreme Productions, Florist: Camino Flower Shop, Staging: Cocomont, Cake Artist: Tami Bellot, Hair and Make Up Design: Emma Ulta, Videographer: Aaron at API