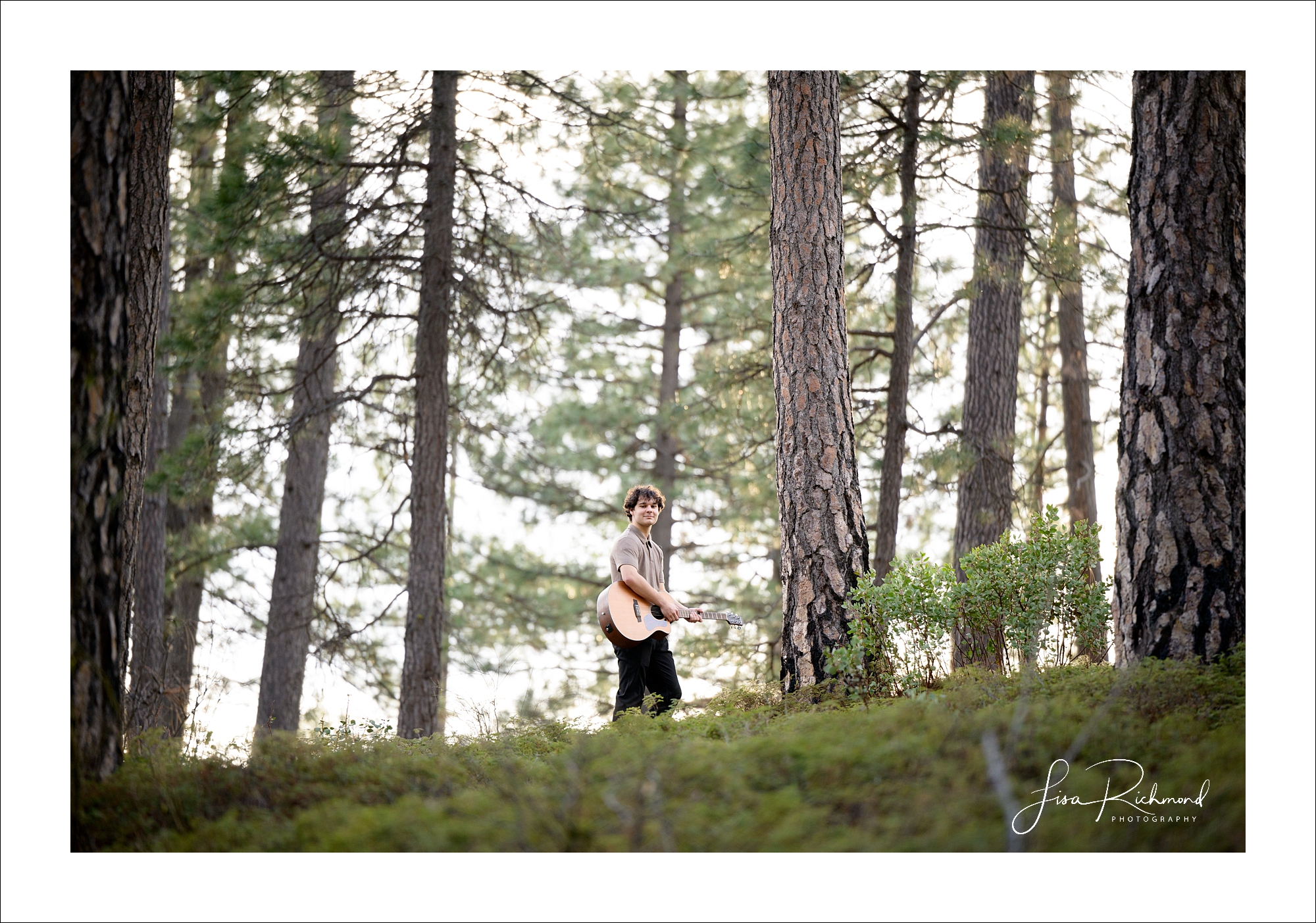 And it's almost a wrap for Ryan- at least for high school anyway! Sure, it is all about the music for him, but it's also about soccer and lacrosse too. Oh, and that other little decision about where to go to college. Will it be the University of Oregon or Arizona State? Still deciding.
I've been photographing Ryan and his family annually since he was born. Still shaking my head at the thought of it. He's such a great guy with a sweet smile. He's genuine, kind, funny, talented and easygoing. Of course he is…he's got awesome and supportive parents.
It was fun playing around in the dusk light with his drumsticks and guitar. For me, photographing musicians goes back to my college days and where my passion for photography blossomed. That love led to managing a band in college and then moving out to California with them and ultimately building a recording studio in Emeryville that I owned for about 15 years. It's funny to think about him as a toddler chasing after his older sister, and now just beginning to realize his dreams.
Wishing you the best of everything Ryan. All these years have been an honor. Thank you. Can't wait to hear all about your adventures.