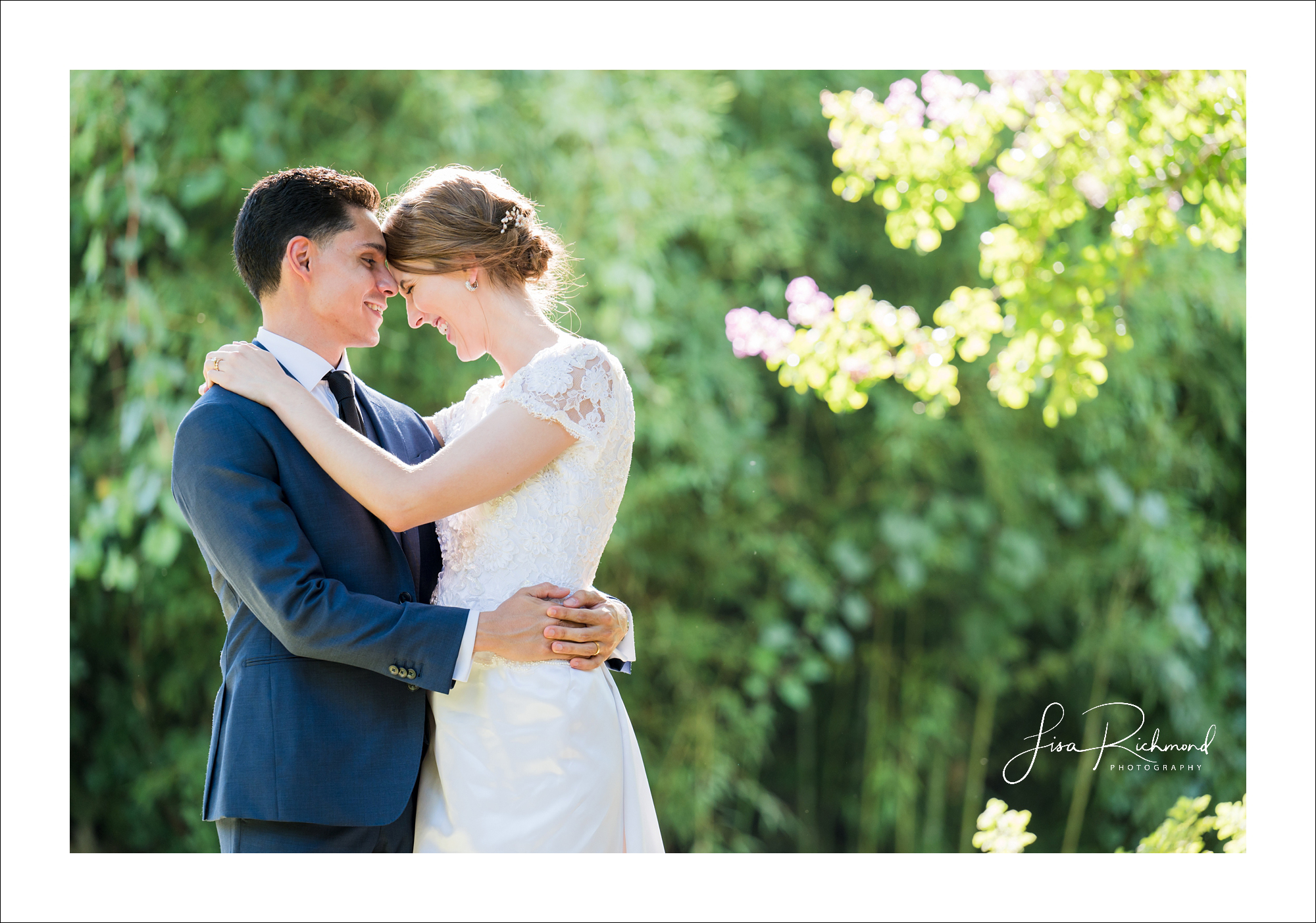 Meredith and Hector centered their wedding celebration around their faith and their families. According to Meredith, neither of them really like being the center of attention so they wanted the main focus to be the coming together of their families. I can tell you who liked being the center of attention, the singer from the awesome mariachi band that played both at the church and at the cocktail hour. They were sooo fun!
We started the day at the Evancie home capturing some getting ready, family and couples photographs of Meredith and Hector. Meredith chose to wear her mom's wedding dress and she looked stunning in it. It really was a timeless dress. I love the look of anticipation on Meredith's face as she came down the stairs to see Hector.
The family all gathered at the church and greeted each other before their full Catholic ceremony. After some photographs at the church we headed to the Flower Farm for the celebration. The bright and colorful decor was as festive as the mariachi band. Everyone started to loosen up after the formality of the service-both Meredith and Hector too! They have a fun group of family and friends who kept it real. Foregoing most of the traditions- they chose to spend their time with those who came to be with them.
Congratulations Meredith and Hector. It was a pleasure getting to meet you and capture all these images for you. I'm glad to hear your South Africa honeymoon was everything you hoped for…and more. The rest of your gallery will be up by Monday. Here are a few of my favorites….ok, maybe more than a few. ENJOY!
Photographed by Lisa Richmond and Rachel Fawn
Ceremony: St. Teresa of Avila
Venue: Flower Farm
Videographer: The Film Squad
DJ: Music and More, Sean Kennedy
Mariachi Band:  Mariachi J Nuevo Mexico
Coordinator: The Modern Party/ Stephanie Miele
Florals: Lisa Pilz Produce
Rental Company/Staging: Celebrations
Colorful Decor: Forever Vintage