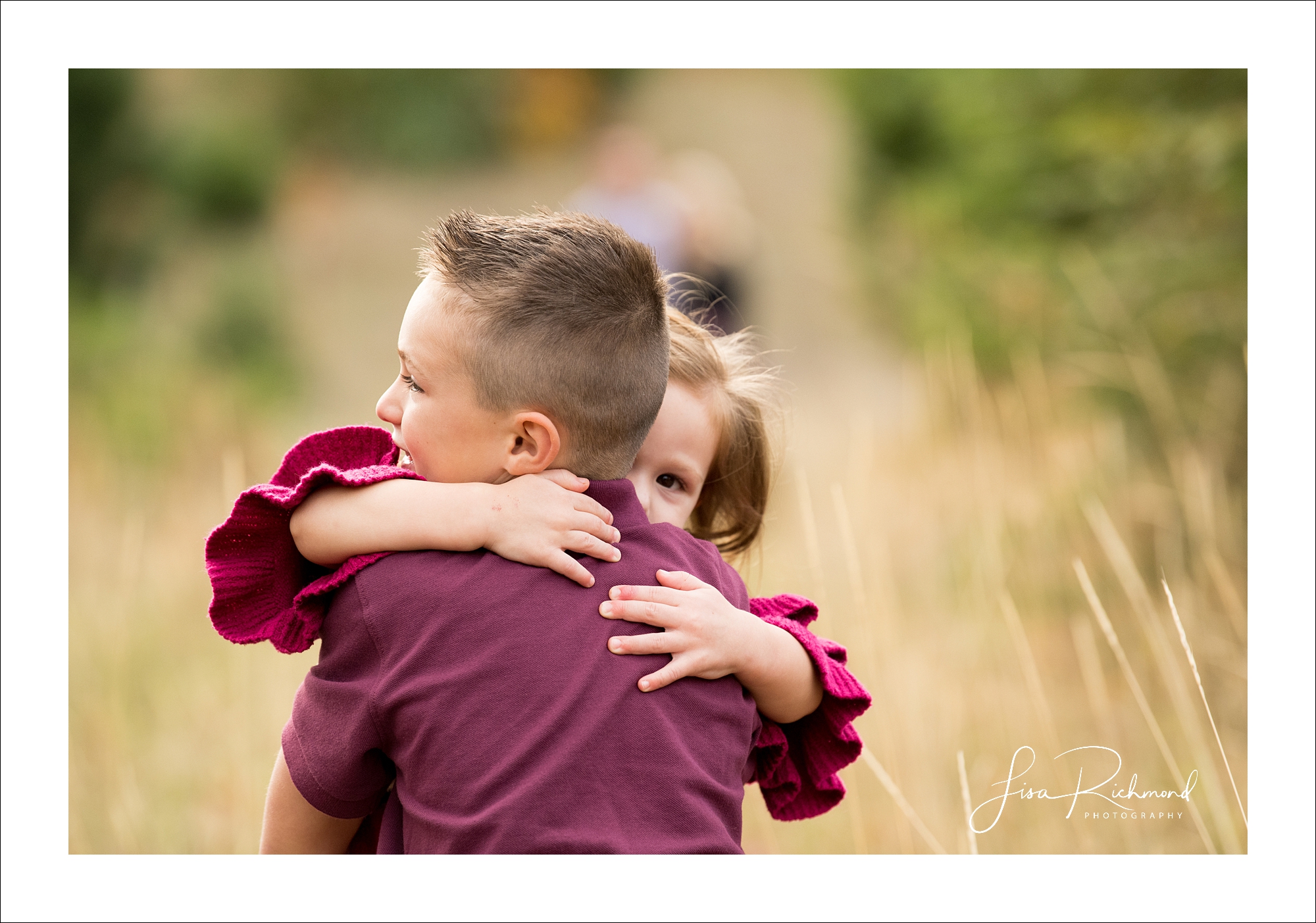 I met up with Alex, Matt, Brock and Ellie this year for some more pics…you know the kind where everyone gets to be in them. Trust me, as a photographer, I always joke that my husband and kids are very well documented 🙂 Actually, my husband has been pulling out his iPhone lately, takes a photo and says, "look, you're on vacation too".
Brock is such a kind soul, helping and coaxing his little sister Ellie into photos. Such a great kid. And I know it doesn't look like it but I worked hard to squeeze a smile or two out of this little one as did Alex and Matt. But alas, there is that bright smile and many of them. SCORE! Brock is into dirt bike racing and we talked about doing some photos this winter or spring of him on his backyard track. He said he'd like that. It will be fun to capture him in his element and also catch up with Alex and Matt. Stay tuned.
At the bottom of this post are the blogs for Alex and Matt's engagement session, wedding and family shoot just after Ellie was born. What a wild ride.
Thanks you guys- it's fun seeing your family and love for each other continue to grow.