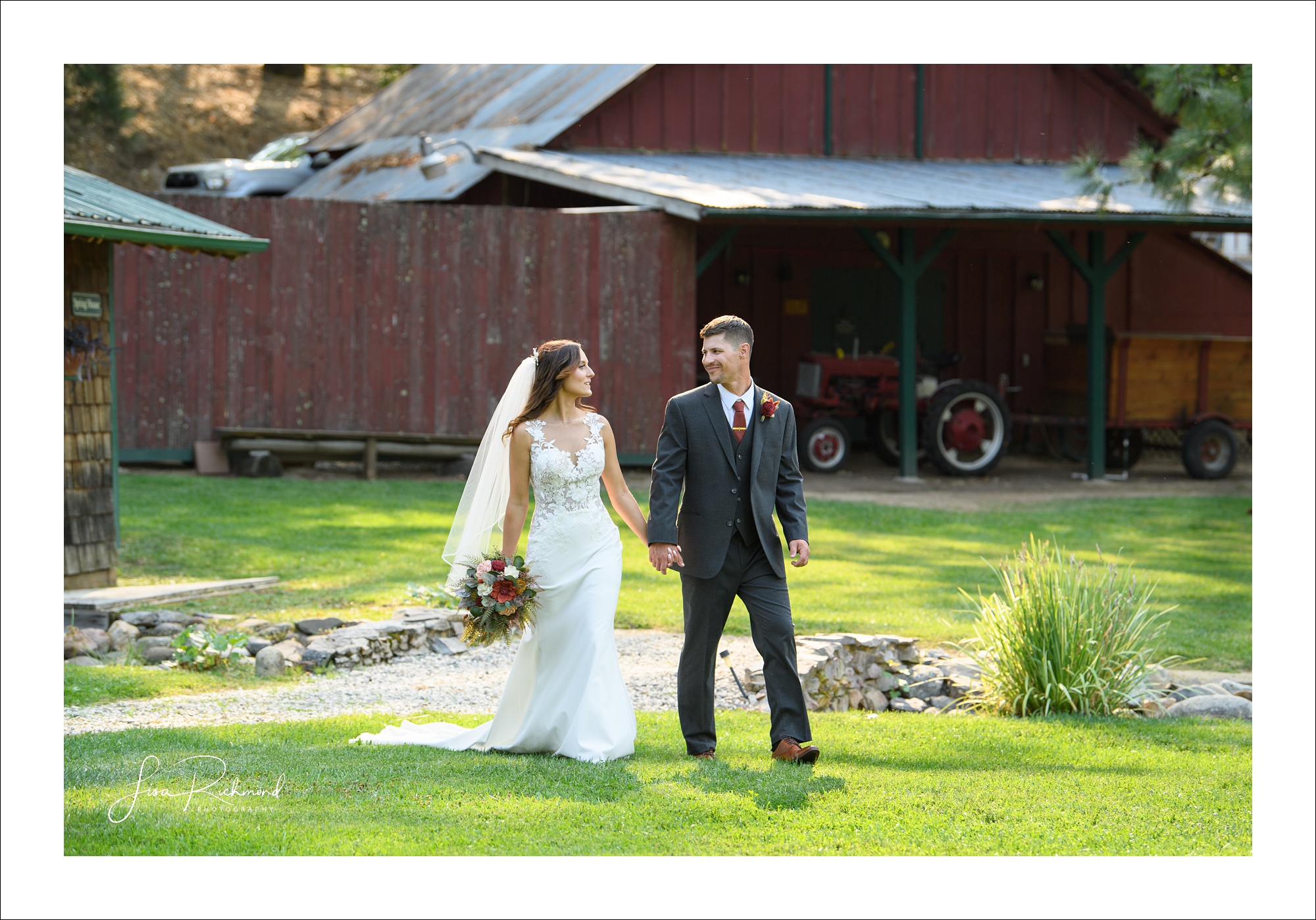 September was locals' month for me.
Ryan and Stephanie's wedding was the 2nd local-family wedding that I had in September and at a local venue, Shadowridge Ranch. I enjoy witnessing these milestones with people I know. It's fun to have an insider perspective at a wedding.
Over the past decade, I've photographed all three of the O'Rilley kids as they graduated from a high school senior to an adult. Here are Ryan's senior pics, for fun. Just last year, I got a chance to meet Stephanie, Ryan's girlfriend for the first time while photographing the whole family at the lake.
Fast forward a few months to the holidays and Ryan proposed to Stephanie and then shortly after I was hired to capture their wedding. For about a year, I always assumed it was Stephanie and Trisa who wanted to hire me. While chatting with Steph and Ryan over some final wedding details right before their wedding day, Ryan told me that he was the driving force behind hiring me. How sweet is that? And to tell me, too. I had no idea. Thank you, Ryan.
These two are a great couple and their love for each other is so evident. At their engagement session back in April I got to learn more how they were with each other as a couple. Engagement sessions are a great trial run for a couple who may be tentative about being in front of the camera. They were both so comfortable in front of the camera because they were there, together. I know Ryan was a little concerned about showing an authentic smile but Stephanie kept it all real and we all had a good time- she's good at that. They laughed, they played and goofed around. Granted, it is practically impossible to take a bad photograph of Stephanie, though her real beauty comes through in the way she interacts and treats people, including Ryan. She's such a gem and Ryan is too- they are lucky to have found each other.
While beautiful details were everywhere including the gorgeous wood floral arrangements from Endless Blooms, for me, their wedding day was most notably about emotion, all day long. Everyone seemed to be holding back tears (or trying to, anyway). From Stephanie's three separate first looks in her wedding dress with her extended bridal party, her grandfather and her dad, to Trisa's "happy/sad" expressions that I remember well from numerous senior photo sessions to seeing Steph's mom and dad, Jim and Joanna, all choked up as they gave their daughter away at the altar, to Ryan's expression as he watched his bride come down the aisle, to the toasts and first dances; it was a day brimming over in warmth and emotion.
And then….the dance party. It was time to let loose. Let's just say this crew loves to dance.
Their wedding day ended with a sparkler sendoff and off they went to Maui for their honeymoon after squeezing in just a few more dances.
Congrats Stephanie and Ryan and the Henderson and O'Rilley families. Thank you for the honor, thank you for the fun.
2nd Photographer, Erin Miller
Venue, ShadowRidge Ranch
Makeup and Hair by sister Victoria and bridesmaids Megan and Jessica
Videographer, Nicholas Larsen, True Vision Weddings
Wedding Coordinator, Tandra Heagy
DJ, David Mendez
Floral, Endless Blooms
Cake, Stephanie Berry