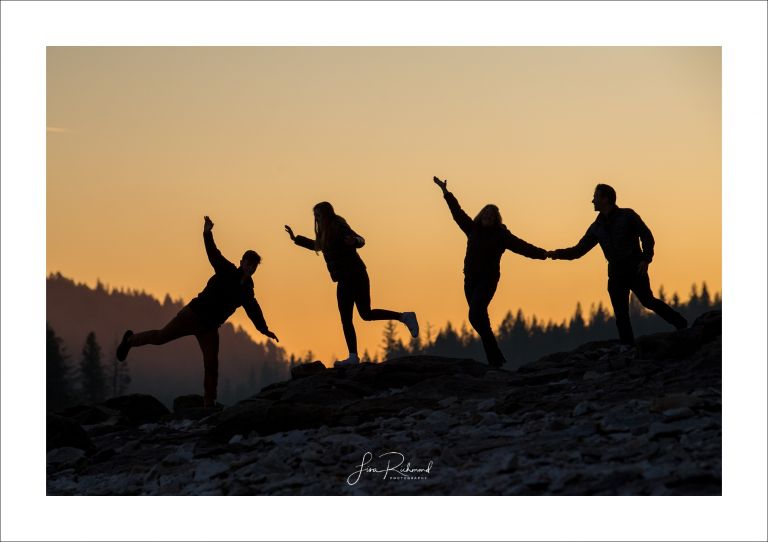 When your kids are both home at the same time and it's during the holidays, you may suggest as a mother that you'd like nothing more than some family photographs. With your family still in the holiday spirit- the timing is right and in this case it was a WIN for mom. Growing up my dad often warned me about timing and paying attention to it. Perhaps it surprises him that I built a career around getting the timing right since I wasn't that great at it in regards to asking for teenager freedoms.
Kristen had been following one of my Instagram accounts @freestyle_portraits and contacted me to see if there was any chance we could make this happen in a short window. Two days later (after I grabbed my assistant/daughter who was also home from school on break) we found ourselves at Jenkinson Lake on one of the most beautiful winter evenings.
They booked a 30 minute session so I knew I had to work quickly to "get "them and to capture their connections. I must say- they made it pretty darn easy not only because they all had illuminating smiles but there was a kindness both expressed to each other and to Jaz and I. I often talk about leaving a great session energized and this was one of those and for both of us.
Here are a few of my favs from our session. Kristen, Brad, Sawyer and Ben, I thoroughly enjoyed meeting and working with you all and am grateful that our timing worked out!