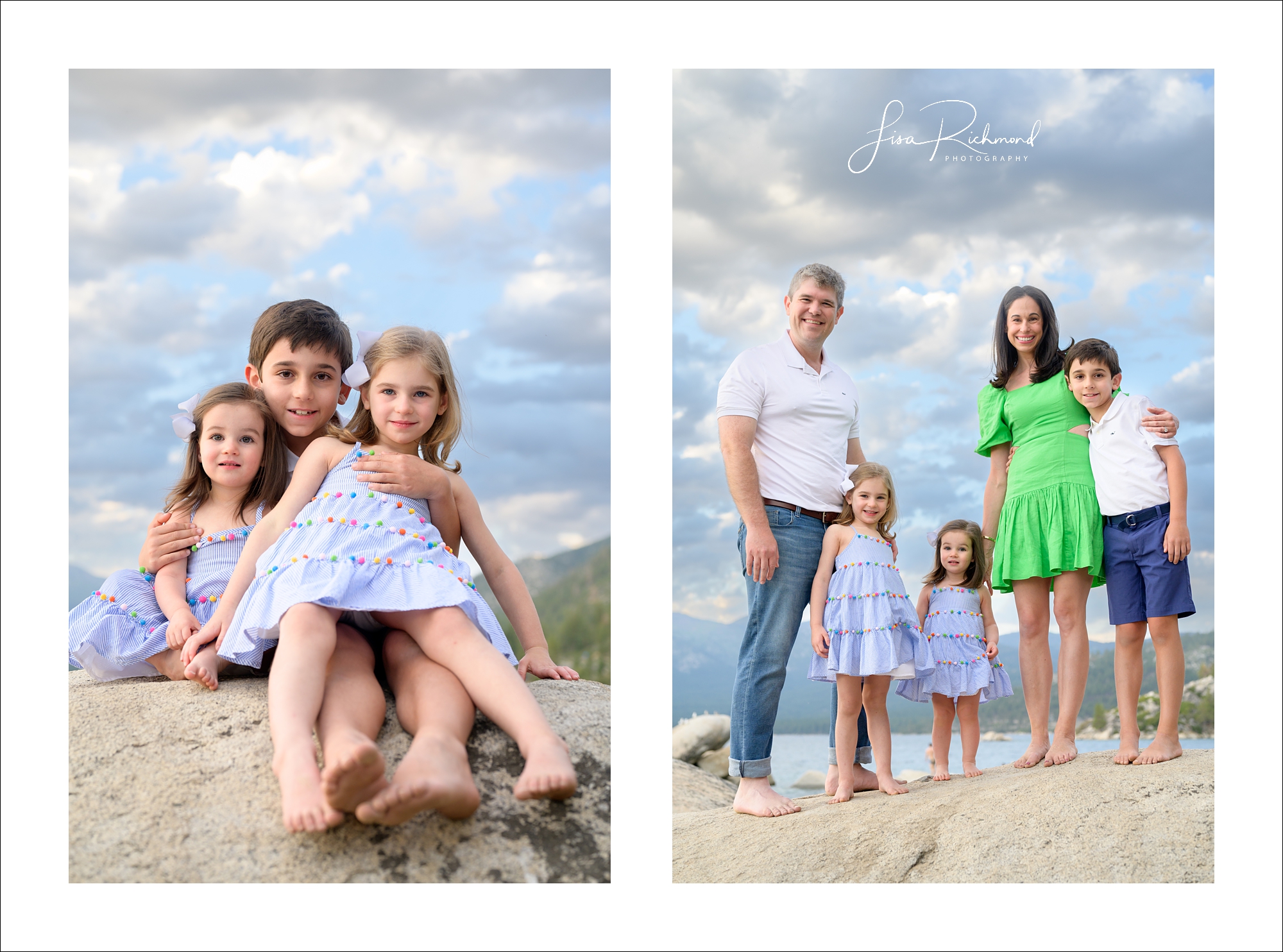 What better time to capture your family? Everyone is on vacation, relaxed and spending time together! This time was Lake Tahoe for the Weinberger family who captures their family every year at a new location….how fun!
The Weinberger traveled from Houston a couple of weeks ago and we met at at Sand Harbor. Sam (8) immediately reached out his hand and introduced himself. That was impressive! Charlotte (4) and Elizabeth (21 months) shyly smiled in their cute matching dresses. Diane and Evan were warm and personable.
As Sand Harbor is a very popular location, we walked around a bit to find some nice light with a view without lots of people. I knew that Charlotte was a gymnast (and so was I) so it was fun connecting with her about that. Diane's hope was to get a nice family photo and one of all three of the kids looking and smiling at the camera. I think we had success plus I was able to play with them a bit and get them interacting with each other. Many thanks- it was great to meet you all and capture these images for you. Your complete gallery will be ready soon.