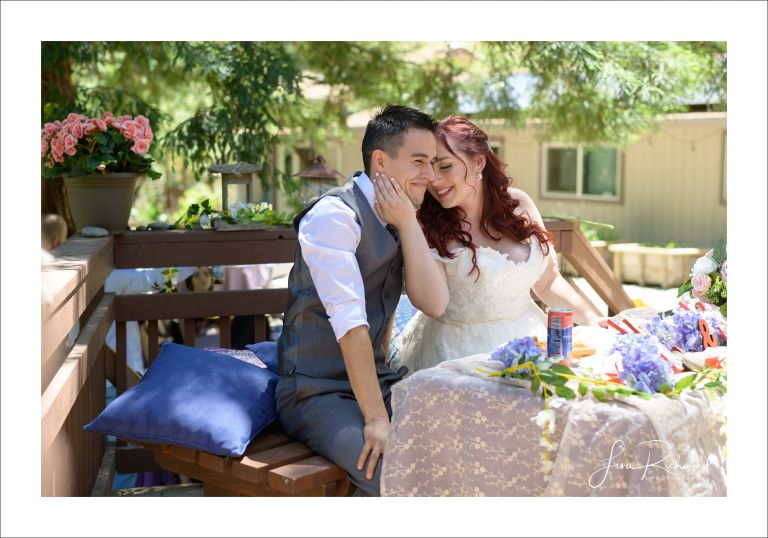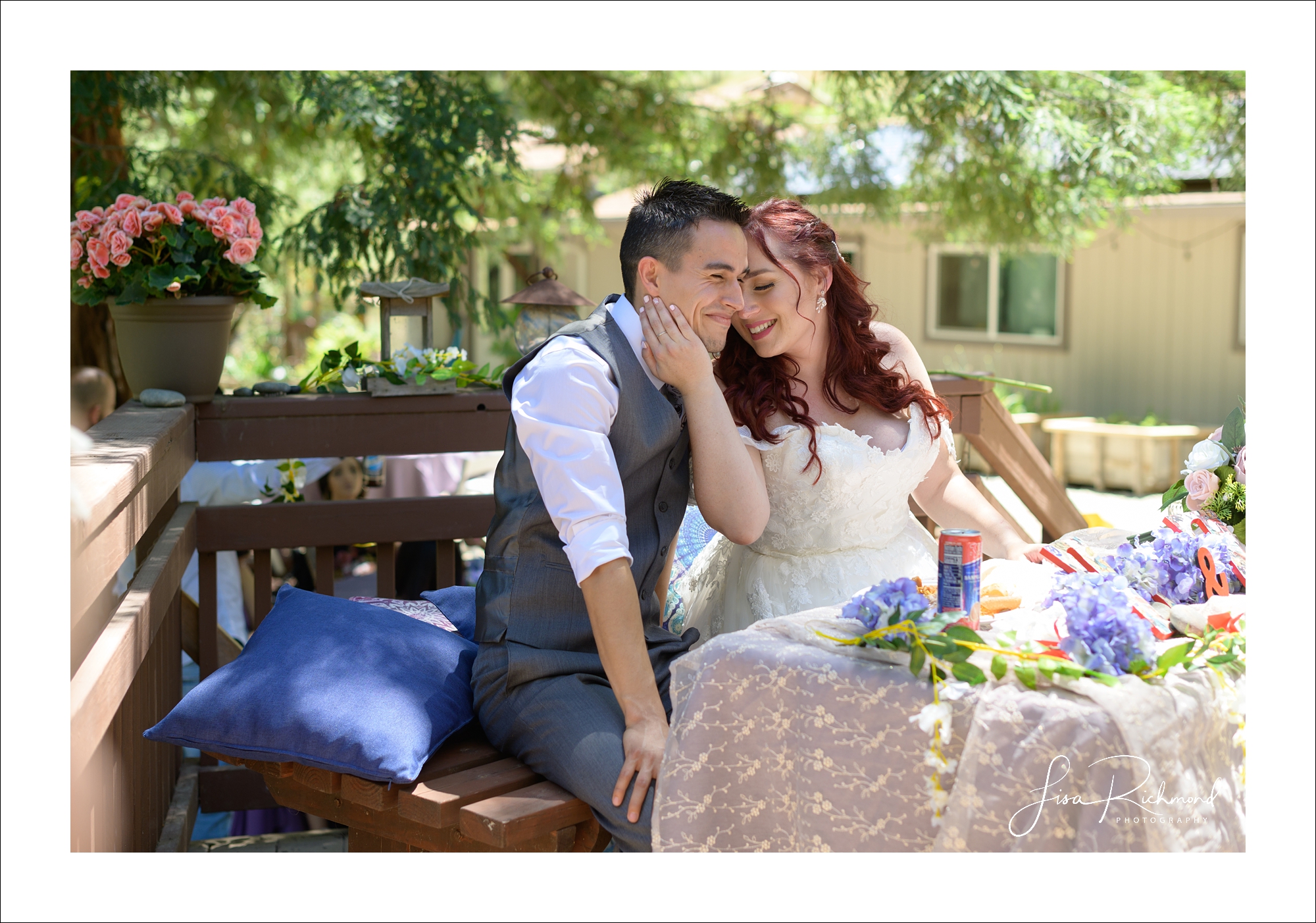 On one of the first hot days of summer, somewhere off of Highway 49 in El Dorado, Zoë and Zach finally got to live out their plan for a laidback, garden-bohemian wedding celebration, sprinkled with superheroes, bachata Latin dance, Lord of the Rings and of course dear family and friends. Zoë and Zach originally married on May 14, 2018 before a big trip to China and almost exactly four years later everyone gathered to celebrate their union. Let's just say it's been crazy couple of years for these couples of scheduling and rescheduling.
After getting ready, the day started out with a first look between Zoë and her father, David. After that Zach and Zoë had their own first look and we then walked around the property to some of Zoë's favorite locations and captured their couple's photos before their ceremony. Zoë looked amazing walking down the winding path on the hillside to the ceremony site, with her red locks and flowing gown to meet Zach who was waiting for her at the arch decorated in paper cranes. The ceremony was officiated by Zach's dad Joel, who was a paster.
After the ceremony, there were many toasts and stories told at a long farm-style table decorated by the family with yummy Mexican food served. Zoë's sister, Sojourner wrote them a song for a toast and played and sang on the piano while people slow danced on the deck. Zoë and Zach's first dance was to a song that they danced to on their very first date followed by a group bachata dance lesson taught by Zach.
Home is always a comfortable place to be and you could tell how pleased and excited they were to host everyone at their wedding celebration. Diane, Zoë's mom and Keith, Zoë's step-dad have a beautiful property. After 4 years in the making- it was wonderful to get to finally photograph your wedding. Here are some of my favorites. Your full gallery is to come soon. Enjoy and thank you two!
Photographed by: Lisa Richmond and Erin Miller
Assistant: Ember Leddy