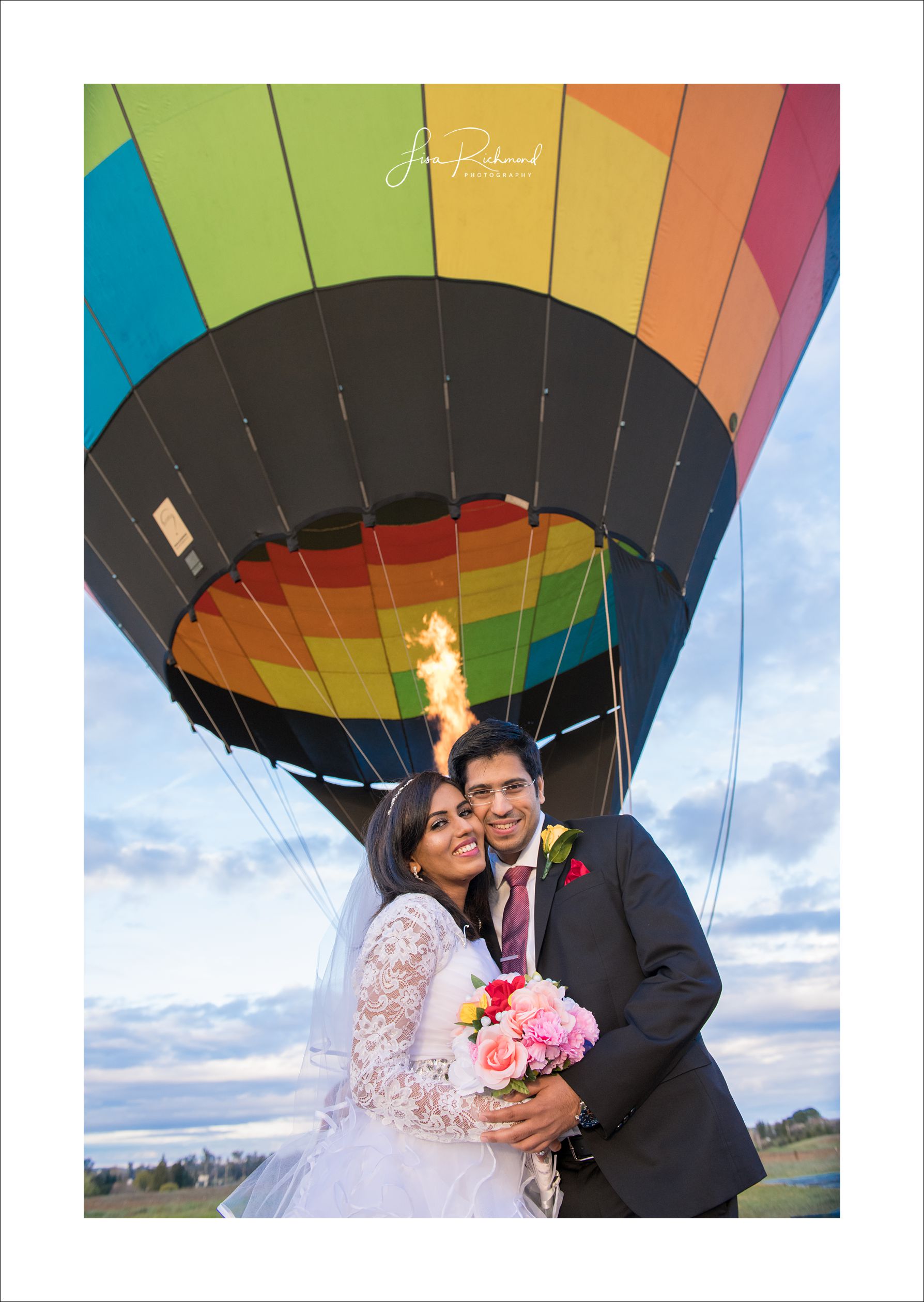 After arriving at Nikhil and Disha's hotel at 6:15am, and finally getting to meet the two of them, their elopement day began. Nikhil and I had spoke numerous times over the last month and I was touched at all the love he put into making this a perfect day for his bride. He was marrying his love. They were smitten.
I captured a few getting ready shots including with Disha's sister, Saloni and then a first look at the hotel on our way out the door to meet up with our pilot Tim from @skydrifters in Amador County to enjoy the calm skies of the morning hours.
This was my first time up in a balloon. What is it about balloons that is so magical? Is it the magnanimous, magic ball of color in the sky, the floating and meandering quiet space, or is it the spectacular bird's eye view? For me, it was all three and more. Captain Tim and his wife Erin, married Nikhil and Disha in some beautiful light over Rancho Murieta. With six of us in the basket, it was pretty snug so I was glad to have my fisheye lens("fish-eye view) to pull in the expansive view of loveliness.
Thank you so much Nikhil and Disha. I loved meeting you all and getting to capture these images for you. Congratulations! Here are a few of my favorites from the day.