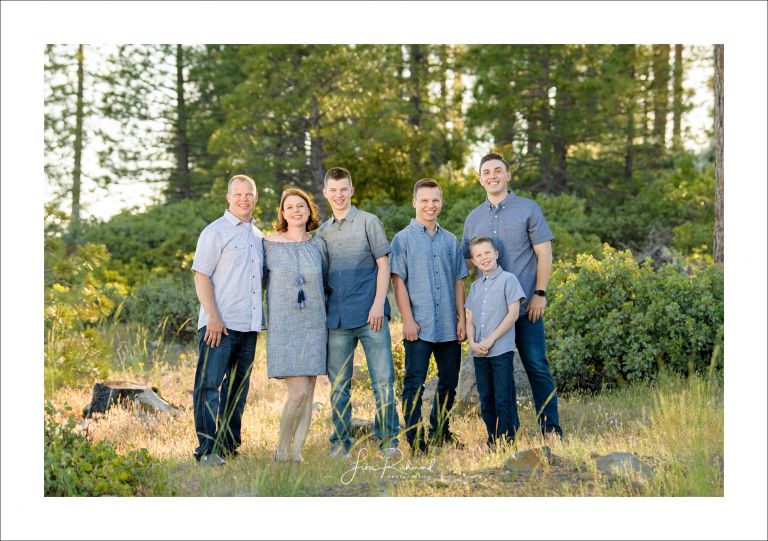 On a cool but sun-splashed day, and on the 19th wedding anniversary of Kristen and Eric, my daughter/assistant Jaz and I met the Haus family upcountry to capture some family photographs. The last time I got to capture the Haus family was back in 2011.
Alot happens in nine years even aside from the nine additional wedding anniversaries.
Lucas and Tanner are now in high school at Union Mine and Nathan is going into 5th grade. Six years ago, their family welcomed a new member with the adoption of son, Tristan. At this point, Eric has a few more years left as a fire captain and Kristen has a booming real estate business and is the self proclaimed, "leader of the pack". Just recently the family leased a forest service home up at Gerle Creek where they plan to spend lots of down time this summer. With so much busy over the years of jobs and raising children, I'm sure they're looking forward to some family chill time by the creek.
I found my old blog post from nine years ago and it made me smile seeing those same smiles but in little kiddos. Just a beautiful family.
Alot happens in nine years.
Many thanks to the Haus family- I enjoyed reconnecting with you. The rest of your gallery will be ready soon.