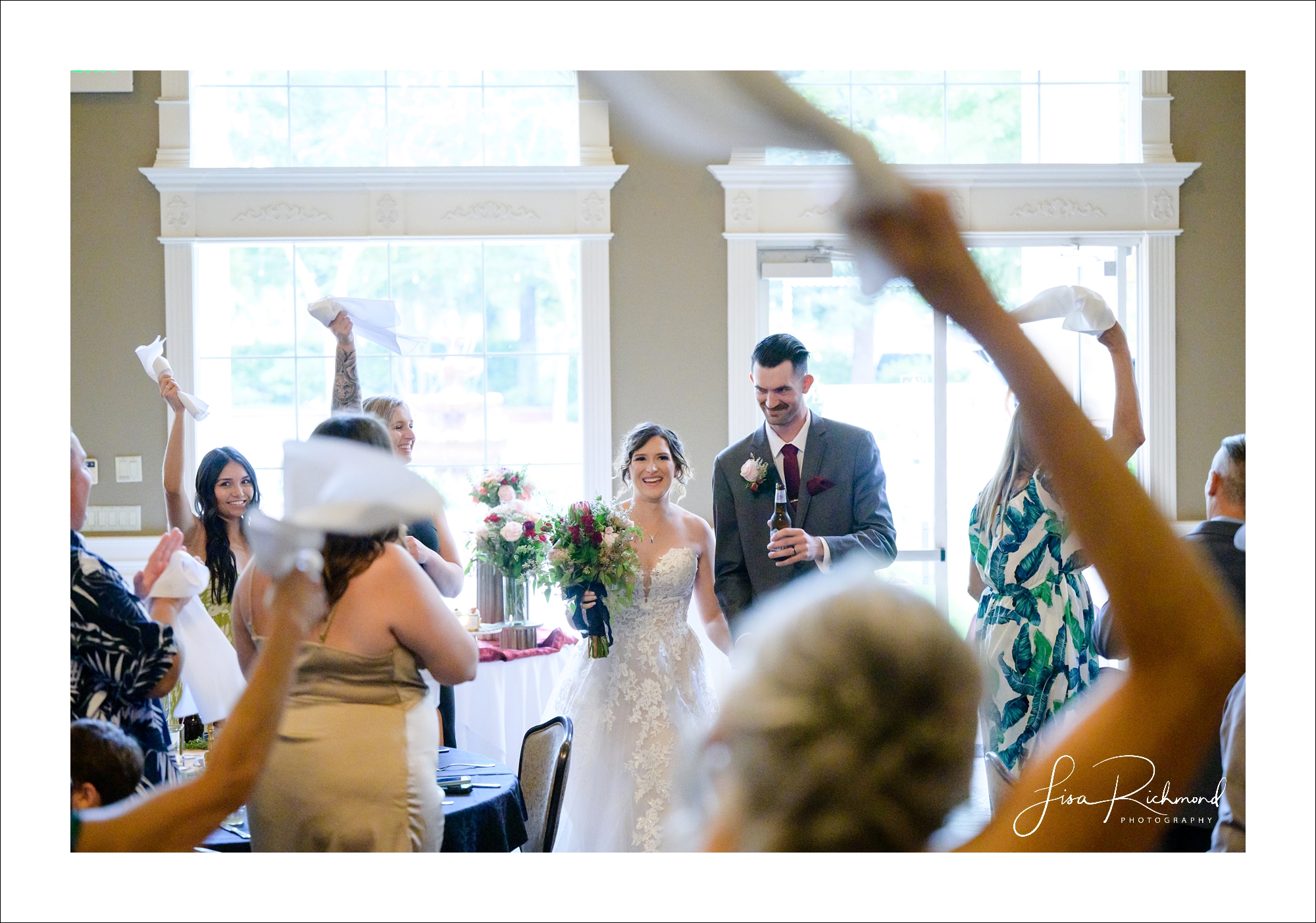 Back in January of this year I first met Erica and James at their engagement session. Due to James' upcoming deployment to the Middle East, they decided to switch things up a bit. First was the elopement, then the courthouse wedding, then the engagement session, then the big celebration with all their family and friends and now a little extra bit of good news…their newest celebration- arriving in March of 2022.
I arrived just before their first look and quickly met the fun crew they had joining them as their wedding party. The ceremony was out on the lawn and officiated by James' dad. I loved that when Erica and her dad were at the door, ready to walk out to the ceremony, she glanced over at her groom…and her face relaxed into a smile. Time to get this party started.
The Croatian American Cultural Center is an elegant and beautiful venue and a new one for me. Even more elegant and beautiful was Erica. What a gorgeous bride-she was glowing all night long.
The toasts by the family had everyone cracking up and the gorgeous cake was made by her cousin. It was a family affair and a beautiful way to celebrate their union while they wait for their little one to arrive.
Congrats Erica and James!
Venue: Croatian American Cultural Center
Videographer: Michael Bittner
DJ: Frettys DJ
Cake: Lindsey Whitehead
Hair: Cayla Perez
Makeup Artist: Macie Felkins