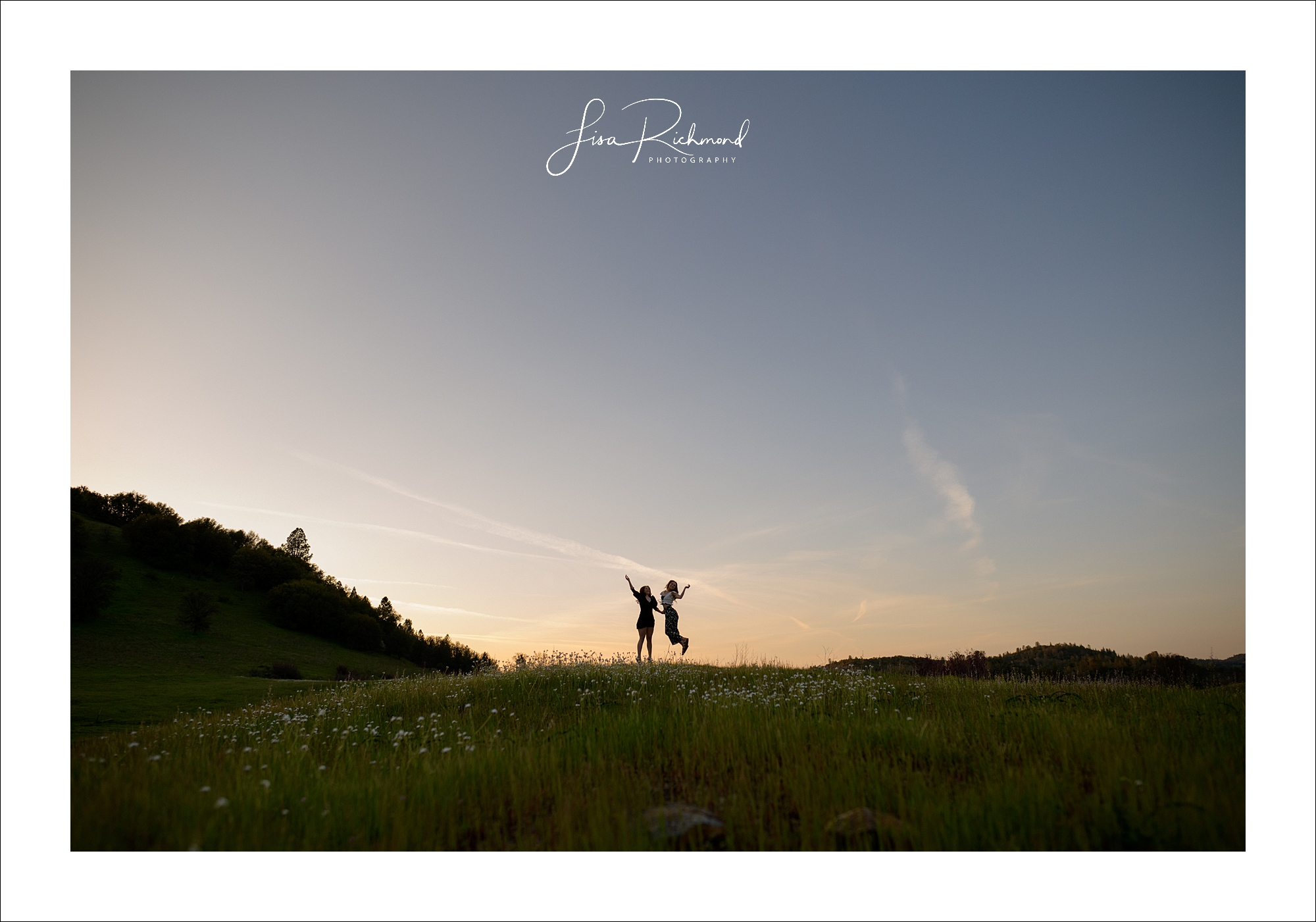 This was one of those sessions I have been looking forward to after photographing their sister Sadie a couple of years back. Though with all this crazy weather, I think we rescheduled at least four times. We all were glad when we finally met in the parking lot at Cronin Ranch on a gorgeous, sunny day. Upon meeting them I asked them a question I am not remembering now, but they both answered simultaneously, and with similar inflections. I smiled, I knew this was going to be fun.
What I loved about these two was not only their kindness to me but especially to each other. They were so supportive and genuinely wanted the other to look their best. Both are naturally beautiful and fun-loving.
Twins, Hollyn and Linden attend Union Mine High School and will graduate this May. They both teach swimming and laughed in unison when they told me they always smell like chlorine. They are planning to attend Boise State or Washington State University this fall where Linden wants to study early childhood development and Hollyn, journalism as part of a communications major. They both are open to see where their interests develop once at school.
Hollyn enjoys basketball, hanging out with friends, going on hikes, spening time at the river and getting outside. Her favorite musicians are
Suki Waterhouse, Frank Ocean and Jhené Aiko.
Linden likes basketball, swimming, volleyball and water polo. She enjoys hanging out with her friends, going on drives, and getting food. 
Both are looking forward to some more free time this summer.
Hollyn's advice for high schoolers is to "have fun and get out of your comfort zone". Linden's advice is to "always be grateful and live on the edge". I look forward to following these two and their next adventures. Here are some of my favorites. Congrats Hollyn and Linden and thank you for having fun with me out in the late afternoon sun.